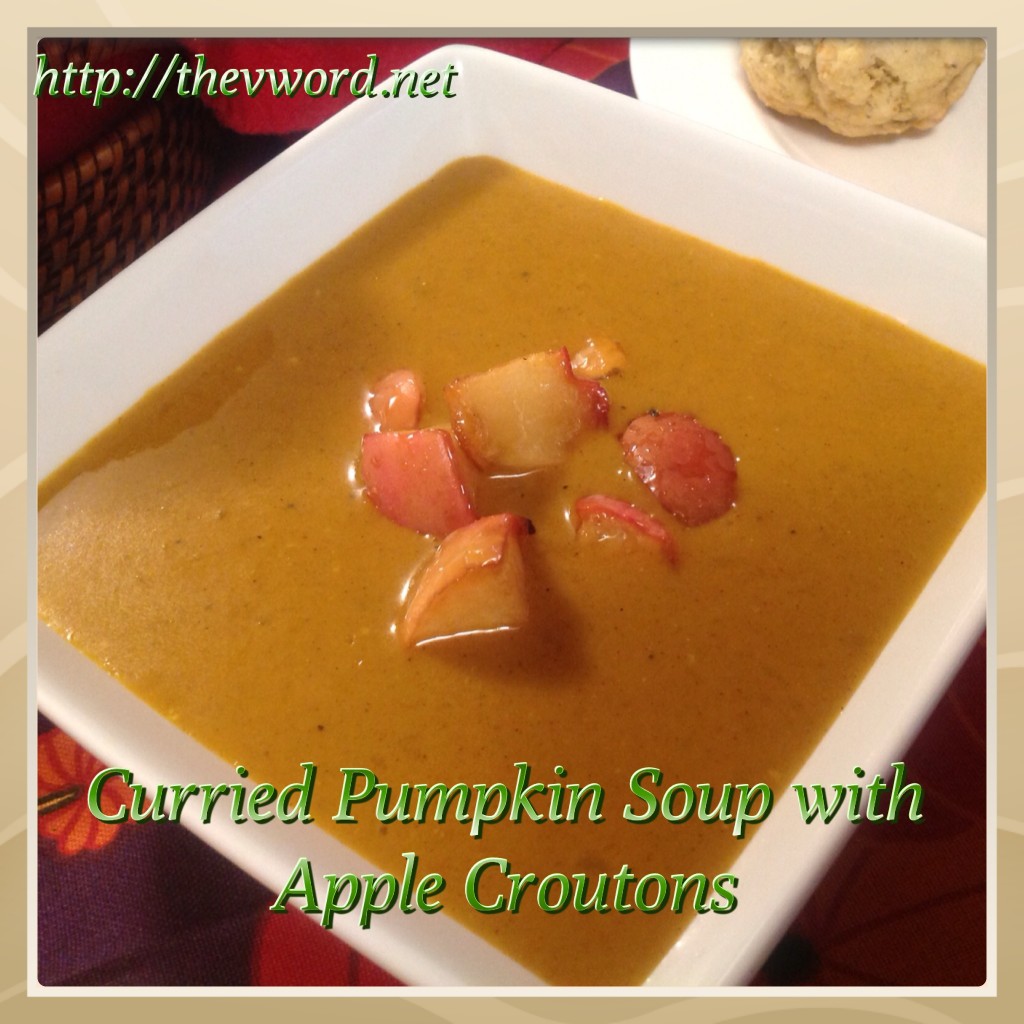 One of my favorite things about the colder seasons is making and eating lots of soup. Nulla si riscalda meglio, dentro e fuori, che tiene una ciotola fumante in mano e spooning deliziosa, Minestra salato in bocca. E 'caldo, accogliente e confortevole.
Con Ringraziamento in arrivo, my cooking turns to all things pumpkin. Pumpkin pasta, pumpkin tofu scrambles, pumpkin baking and so of course, pumpkin soup. While I suppose I could take the time to roast my own pumpkins for my recipes, right now they are busy making my table look all harvest-y autumn-y.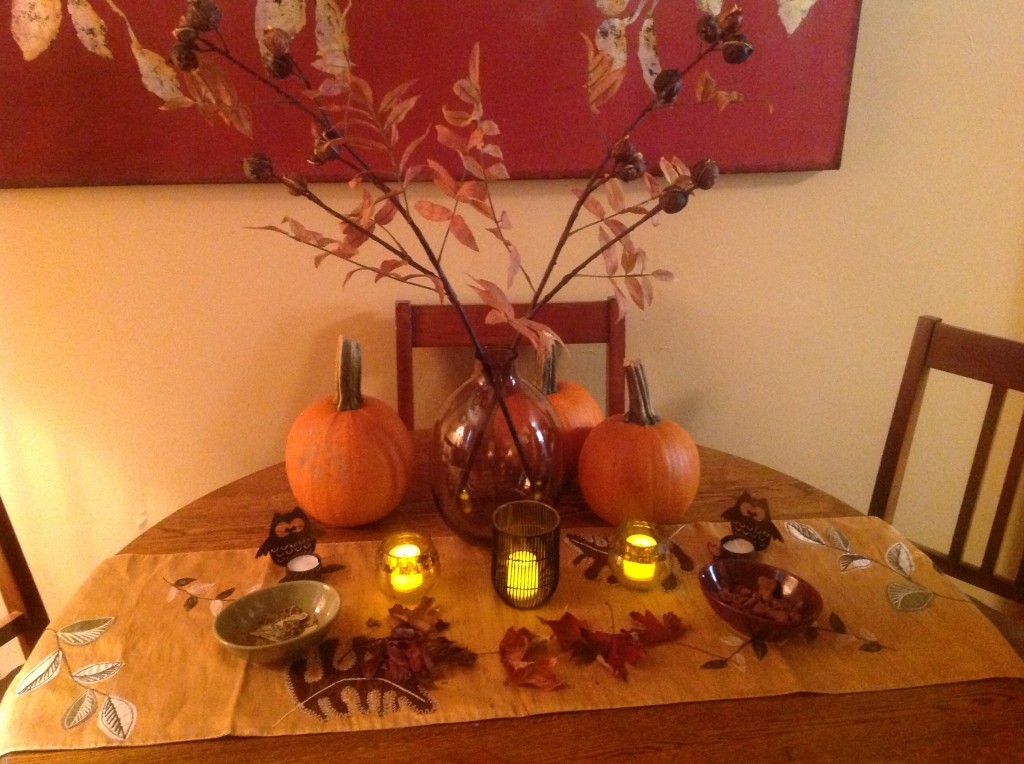 That's why canned pumpkin is such a lifesaver. And a huge time saver. I'm sure we all have a stack of canned pumpkin just waiting for us to create seasonal noms. But this year, my pumpkin came in a container rather than a can.
Pacifico Foods makes the most incredible Organic Pumpkin Puree that comes in a 16-oz. (1-lb) contenitore. It's smooth, rich and full of flavor.
Since I was making my pumpkin soup with Pacific Foods Organic Pumpkin Puree, it only seemed right to use Pacific Foods Organic Low-Sodium Vegetable Broth.
Pacifico Foods makes very flavorful broth full of savory vegetables like leeks, cipolle, aglio, carote, celery and tomatoes. They also make Simply Stock – an unsalted organic vegetable stock that has all those vegetables plus mushrooms that get simmered for hours. Yum!
Pacific Foods has lots of delicious products that can help with your holiday cooking from broths and soup starters to gravies and cranberry sauces and they make my favorite Organic Hemp Milk.
So with my pumpkin puree and vegetable broth in hand, I started out to make my pumpkin soup. I wanted it to be spicy so I added some curry powder, cinnamon and ginger for some heat. Then I added apple sauce to balance it out.
To make it creamy, I added some milk but not just any milk. I added So Delicious Dairy-Free Pumpkin Spice Coconut Milk. Why not add another layer of pumpkin flavor if you can? Onestamente, I could add So Delicious Pumpkin Spice Coconut Milk to everything.
To top off the soup and to continue the apple flavor from the apple sauce, I roasted apple chunks with some brown sugar to make apple croutons. The sweet apple croutons add a pretty and flavorful balance to the spicy soup.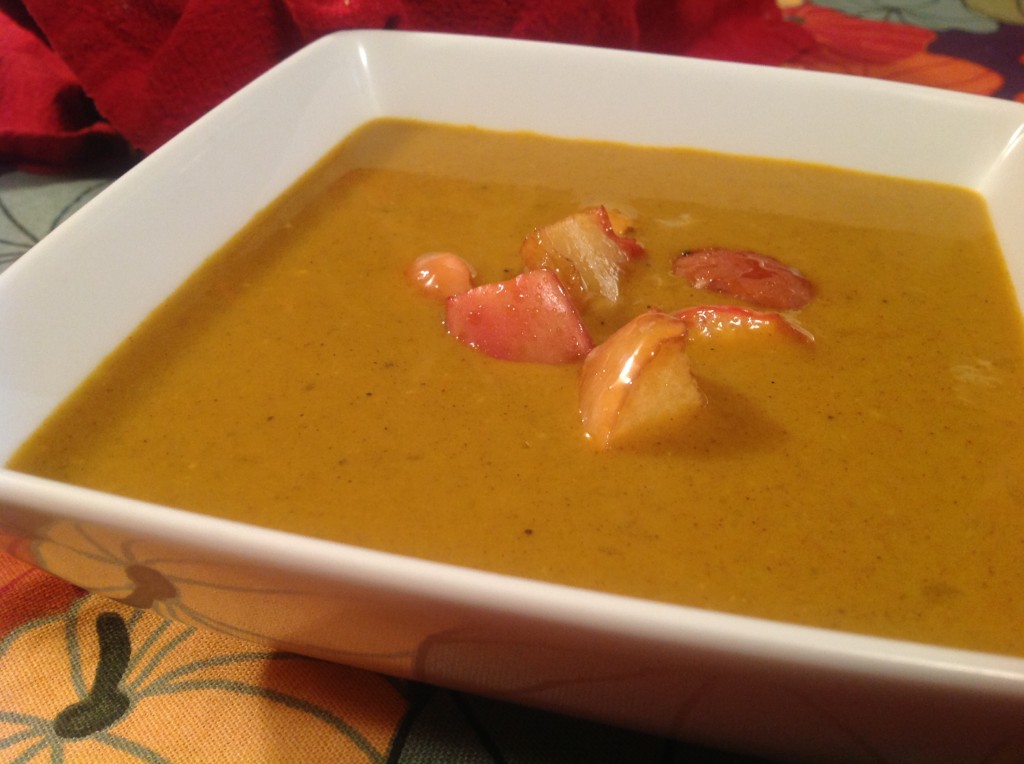 My Curried Pumpkin Soup with Apple Croutons makes a perfect dish for your holiday menu. Pacific Foods helps make that happen. Check out all their great products and enjoy!
Pacific Natural Foods
Sito web: www.pacificfoods.com
Pagina Facebook: https://www.facebook.com/PacificNaturalFoods
Curry Pumpkin Soup con Apple crostini
GF, SF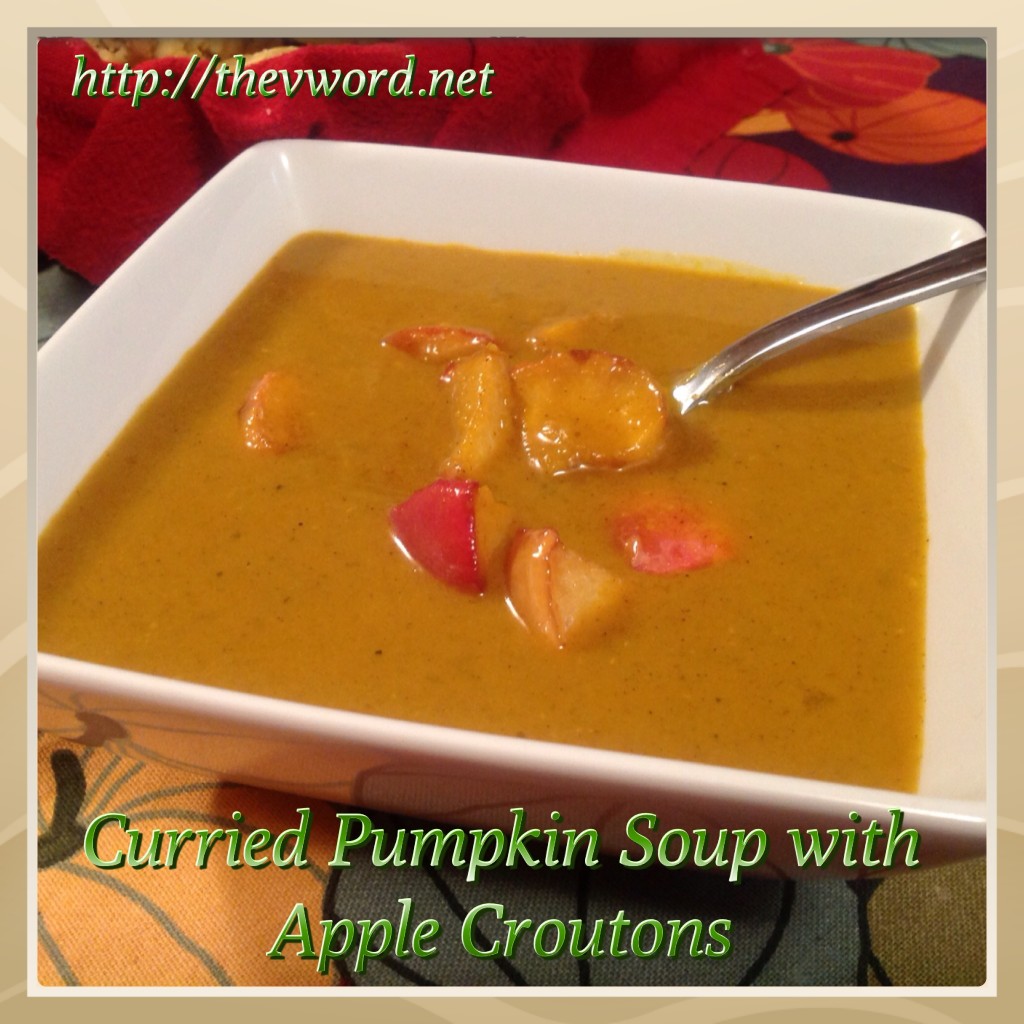 For the soup:---------------
1 Tbs. olio vegetale
1 cipolla media, tagliato a dadini
4 spicchi d'aglio, tritato
1 Tbs. curry in polvere
1 cucchiaino. ground ginger
1 cucchiaino. cannella in polvere
1-16 oz. contenitore Pacific Organic Pumpkin Puree
1 salsa di mele tazza zuccherato
4-6 coppe Pacific Organic Low-Sodium Vegetable Broth
½ cucchiaino. sale kosher
¼ cucchiaino. pepe nero
1 tazza Così Delicious Pumpkin Spice Latte di Cocco
For the apple croutons­­­­­­­­­­­­­­­:
2 grandi mele, sbarramento
¼ tazza di zucchero di canna
To make the apple croutons: Preriscaldare il forno a 300 gradi. Foderare una teglia con carta da forno. Cut the apples into bite-sized pieces. Spread the brown sugar on a plate. Roll the apple bites in the brown sugar until they are coated.
Spread the coated apple bites onto the baking sheet in a single layer. Cuocere per circa 20 minutes until the apples are golden brown. Don't let them get too soft. Remove from the oven and let cool on a wire rack. Set aside or keep refrigerated until ready to use.
To make the soup: Heat the oil in a large pot over medium high heat. Add the onions and cook for 4 minuti, until they are translucent. Add the garlic and the spices. Mescolare per combinare. Add the pumpkin puree and the apple sauce. Mescolare per combinare. Lasciate cuocere per 3 minuti.
Aggiungere il brodo alla pentola, along with the salt and pepper. Let the soup come to a boil, then lower the heat and simmer for 30 minuti. Transfer the soup in batches to a blender or use an immersion blender to blend the soup until it is silky smooth. Return to the pot.
Add the milk to the soup. Mescolare per combinare. Heat the soup until it is warm. Gusto per la stagionatura. Serve in bowls topped with apple croutons.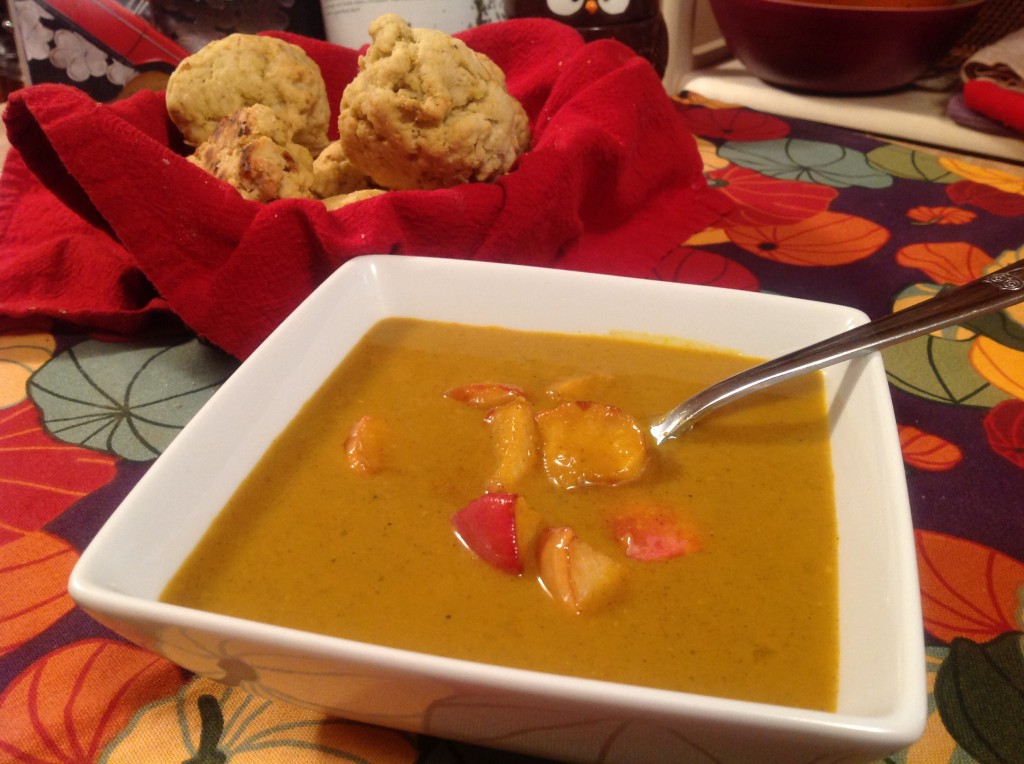 Gli "V" Parola: Ditelo. Mangia. Live it.
(Visitato 762 volte, 1 Visite oggi)