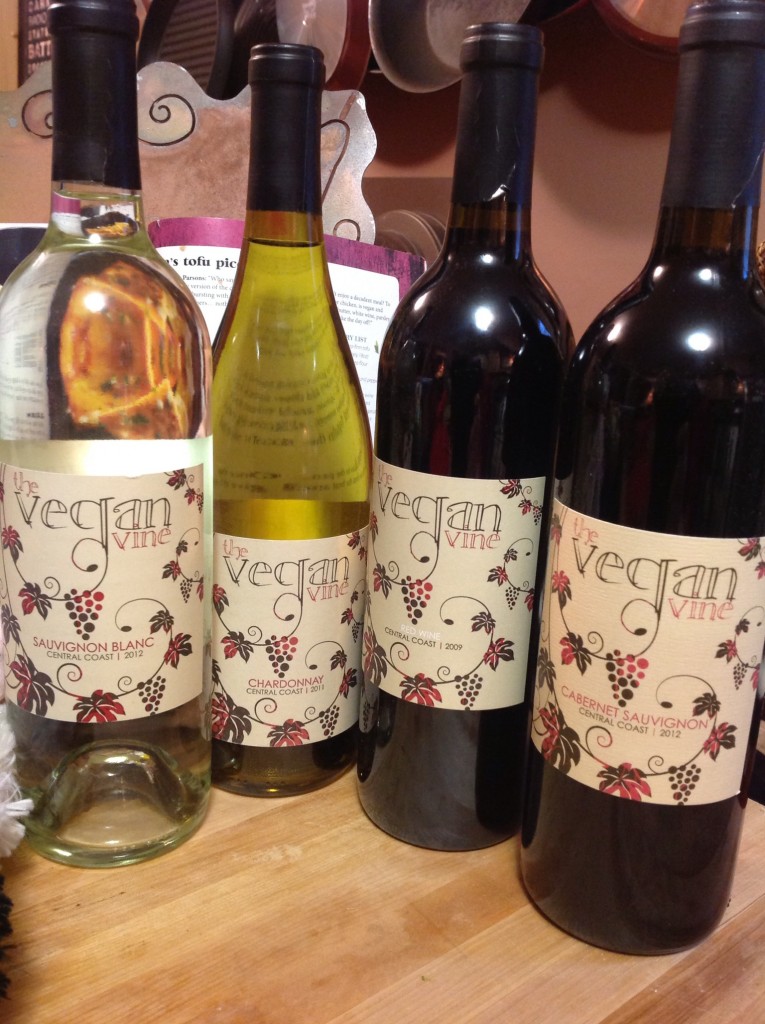 Bienvenue à une nouvelle journée de VeganMoFo, le mois de la nourriture végétalienne. VeganMoFo est un événement annuel où les blogueurs de partout dans le monde consacrent un mois leurs postes à la nourriture végétalienne. Cette année, La "V" Parole se concentre sur les produits végétaliens qui valent la peine d'écrire sur, la lecture sur, achat, essayer et passer le mot sur.


Aujourd'hui, il s'agit de Le végétalien vigne, my favorite brand of vegan wine. I remember back when I was learning all about what foods were vegan and which were not and the subject of wine came up. "How can wine not be vegan?" J'ai demandé à, "Isn't it just grapes?"
I learned that animal products can be used for filtration or as finishing products when making wine. So what animal products get used? Albumin (egg whites), caseins (milk protein), isinglass which is a form of gelatin made from fish bladders, and gelatin which is an extract from boiled pig's and cow's hooves and sinews. Beurk!! It's important to make sure that the alcohol you drink is vegan and there is a web site that can help. Barnivore is your vegan beer, wine and liquor guide. On that site you can look up brands and find out if they are vegan or not. The Vegan Vine Wines are made entirely without any animal products.
Le végétalien vigne Wines are grown and produced by Clos LaChance Winery, a family-owned operation founded in 1992 and located in the Northern Central Coast of California. The winery which is 150 acres is Certified Sustainable by the California Sustainable Winegrower's Alliance since 2010. The goal of The Vegan Vine and Clos LaChance Winery is to educated vegans about animal products used in wine production while offering a high-quality variety of vegan wines.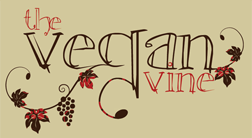 Récemment, The Vegan Vine Wines formed a partnership with former NBA champion, talk-show host and heath/wellness activist John Salley. M.. Salley "has taken an ownership position in the brand with the goal to educate the vegan and wine drinking community about animal products that are often used in the production of wines."
The Vegan Vine offers 4 types of wine: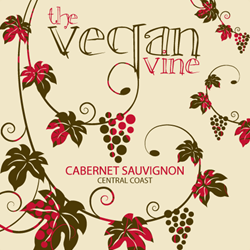 Tasting Notes: Aromas of bright berry fruits. Plums, tobacco and a subtle floral note. Full and rich flavors of blueberries, blackberries and dried cherries. Dried plums and a little anise spice round off the wonderfully smooth finish. Moderate tannins.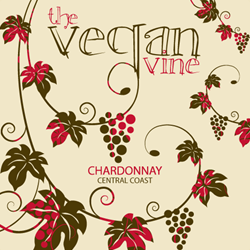 Tasting Notes: Aromas open with crisp green apples, poires, and bright citrus such as lemon and pineapple. Notes of peach cobbler, honey and a subtle grassiness follow. A strong pallet weight with flavors of fresh citrus and tropical fruits are upheld by a bright acid backbone.
Tasting Notes: Crystal clear with a citrusy grassy nose. Grapefruit aromas are very dominant. I get a slight whiff of lemon meringue as well. On the palate, the grapefruit really shines through with fresh grass and a little lime. Bright acidity and a crisp, refreshing finish. Pair with a fresh salads.
Tasting Notes: Aromas of dark red cherries, raspberries and blackberries. A hint of cedar and vanilla. Bright fruit flavors on the entry with a solid dose of acidity. Medium tannins round out this interesting blend of grapes. Enjoy with portabello mushroom risotto.
Trudy, Le "V" Spokescow de Word, doesn't drink alcohol herself. She's too young but she did want to show her support of the vegan wine by modeling with them.
I have had The Vegan Vine wines at special occasions like Thanksliving à Woodstock Farm Sanctuary animaux and other events. Quand je fais acheter du vin, it is always the brand I look for and choose to buy whether it's for birthdays, holidays or any day. White wine is my favorite while Tom prefers red but we can tell you they are all delicious.
Besides just drinking a glass of wine, I sometimes use it in my dishes. The chardonnay is perfect for my Tofu Piccata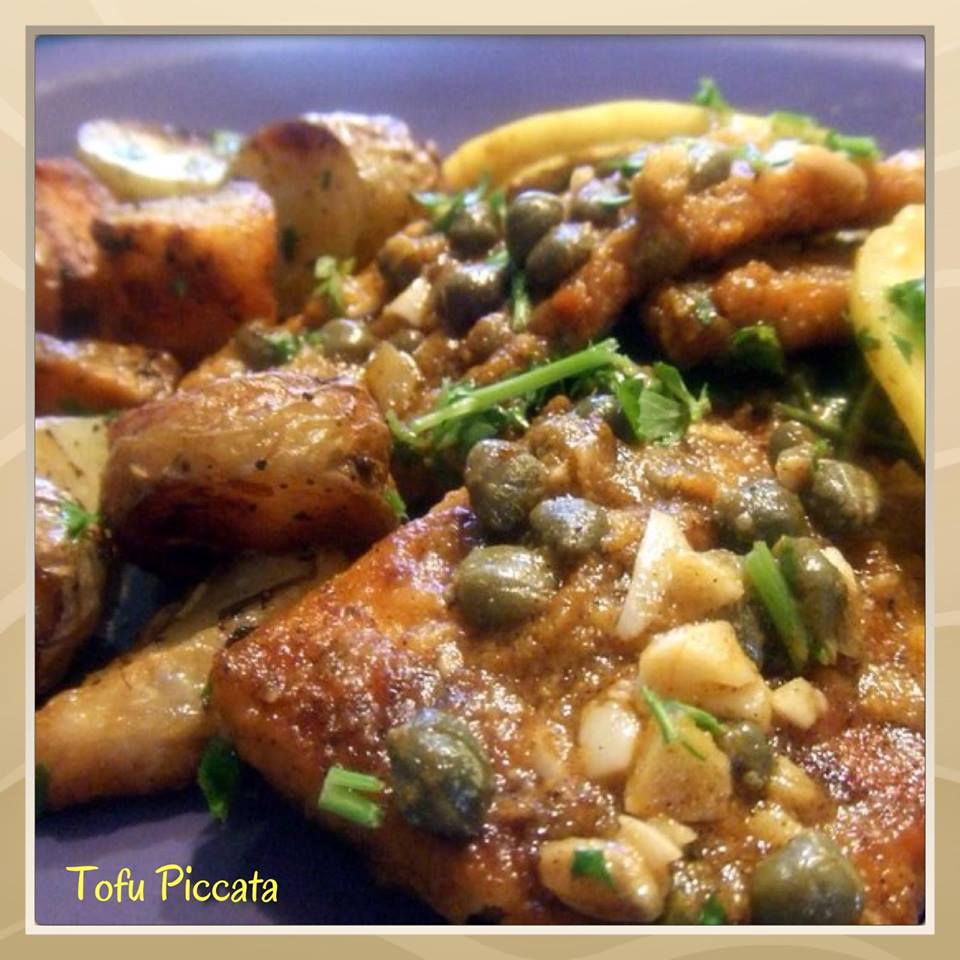 et mon Spicy Scampi Sauce.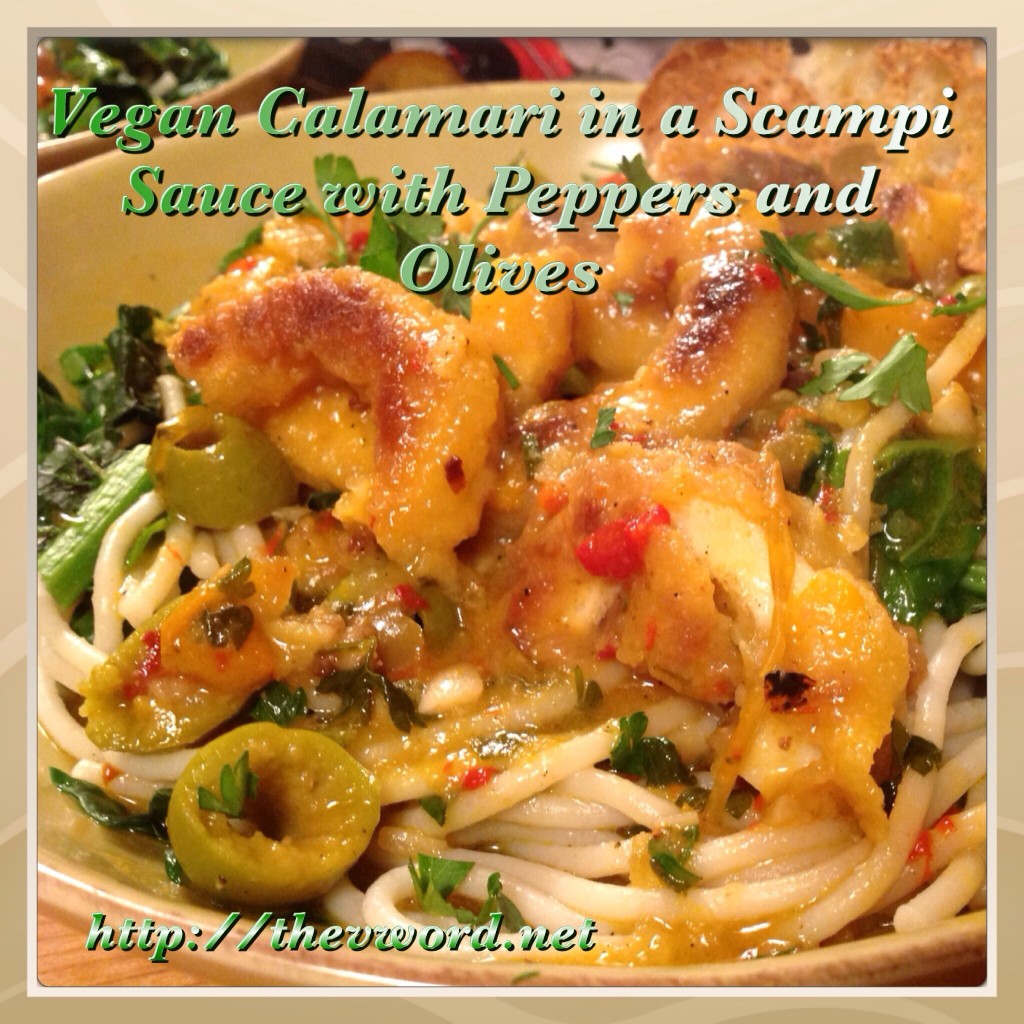 The red wines make for a deep, riche, flavorful sauce for my Seitan braisé which can also be made gluten-free with V-Viandes.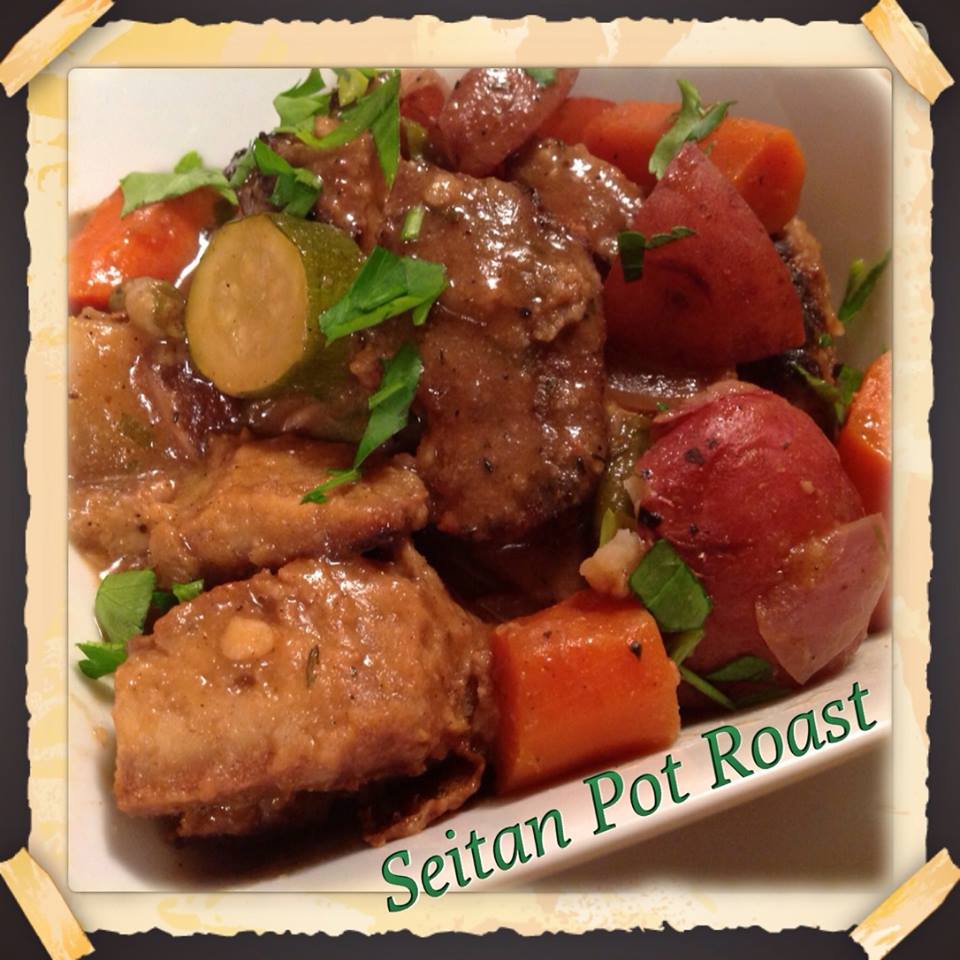 You can order The Vegan Vine Wine directly from their site Web ou phone in an order. You can also join The Vegan Vine Wine Club and get four bottles of Vegan Vine wine quarterly and other exclusive member benefits. See here for more info on the wine club.
The next time you plan to purchase wine, make sure it's vegan wine and then make sure it's The Vegan Vine Wine. C'est délicieux, it's vegan and it's the best vegan wine out there.
Merci, Les végétaliens vigne Vins, for the delicious wine and for the assurance that what we are drinking is free of animal products!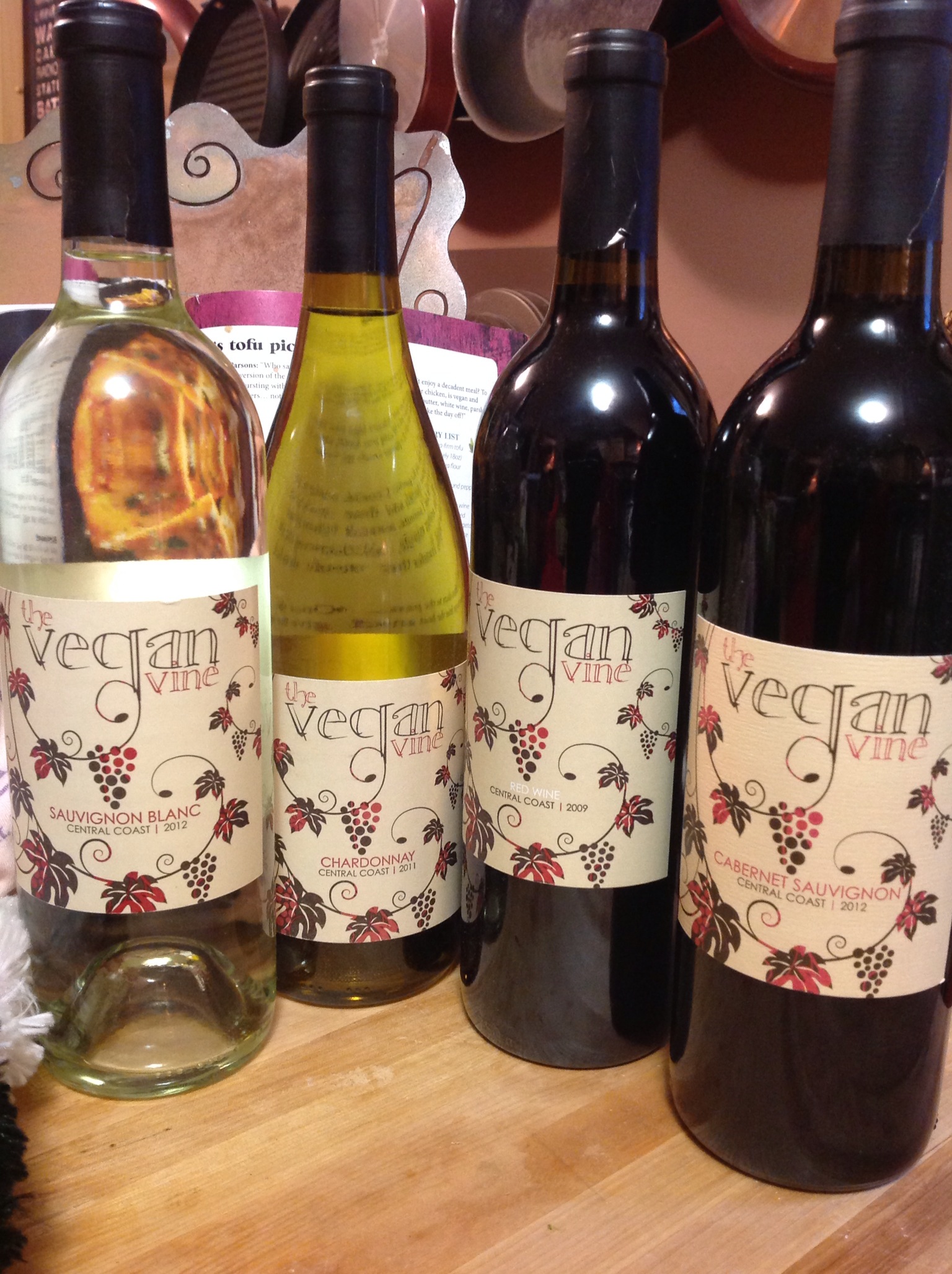 Soyez sûr de visiter Le "V" Word every day during the month of VeganMoFo for more vegan products that are worth writing about, la lecture sur, et passer le mot sur.
Le "V" Parole: Dites-le. Mangez-le. Drink it. Vivre.
(Visité 535 fois, 1 visites aujourd'hui)