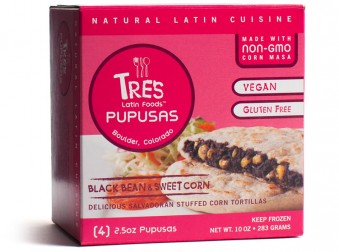 It's always exciting to find and try new vegan products. When I find them and they are good, I love spreading the word about them. Today I want to tell you about pupusas from Tres Latin Foods, a company in Boulder, CO.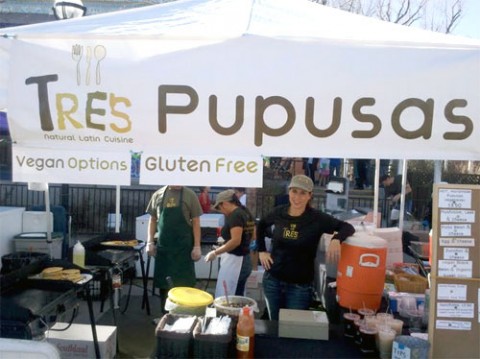 What is a pupusa, you ask? A pupusa is a traditional dish from El Salvador. It's a thick corn tortilla filled with something delicious. They are similar to arepas or gorditas but not the same. They are traditionally served with curtido – a cabbage slaw with vinegar (the recipe is on the box and on their web site) – and salsa.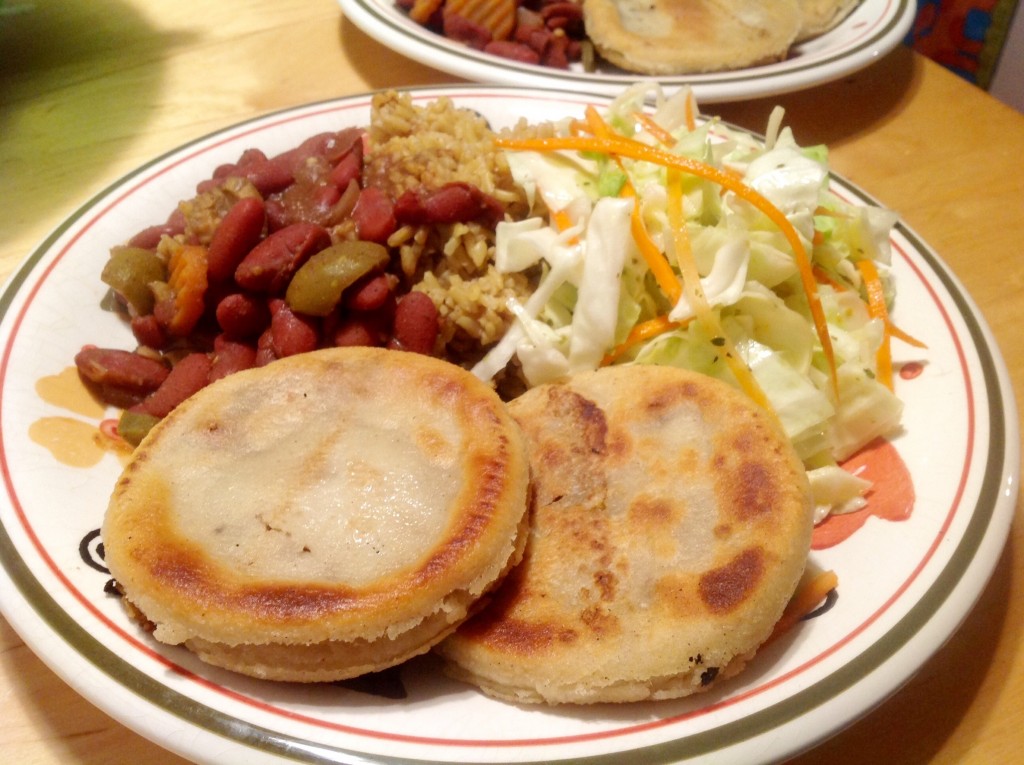 Tres Pupusas are made with organic, non-GMO corn masa and are gluten-free. There are five flavors and two of them are vegan: Black Bean & Sweet Corn and Kale & Pinto Beans.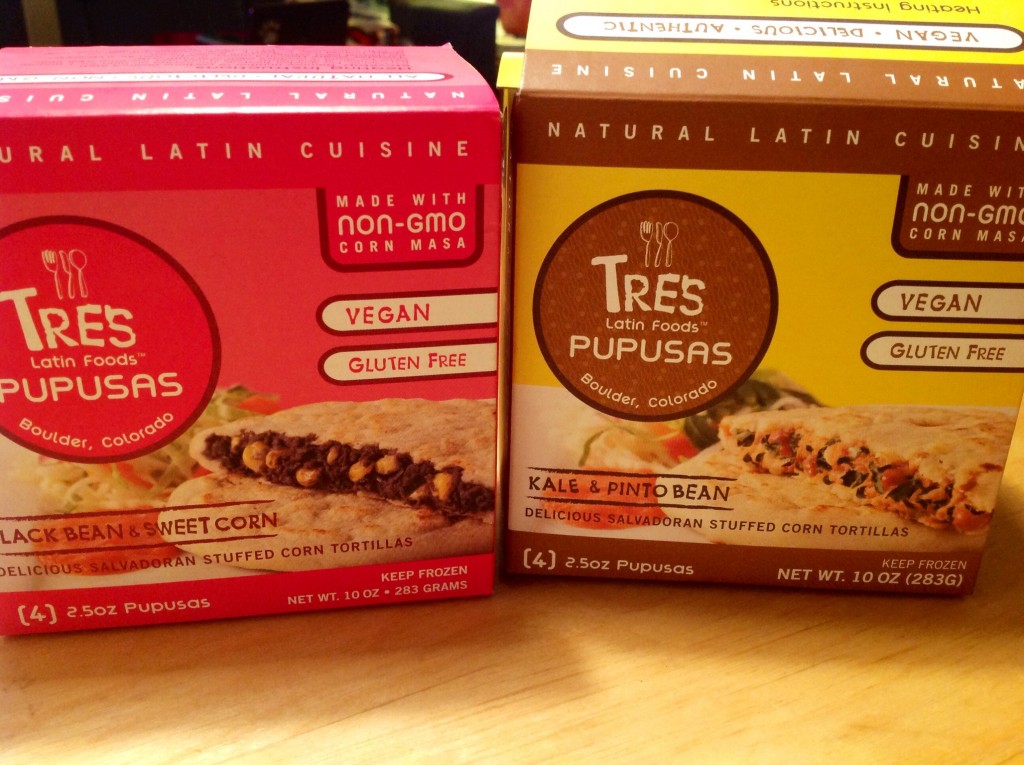 They both have basic ingredients: organic, non-GMO corn masa, beans, corn, kale, olive oil, water and salt. The pupusas are frozen and you just put them directly in a skillet to cook them. Easy!
Tres Latin Foods sent me some to try so I made a batch of their curtido recipe along with some Spanish rice and Puerto Rican stewed beans (a very international dinner). It only took a few minutes to get the pupusas brown and crisp.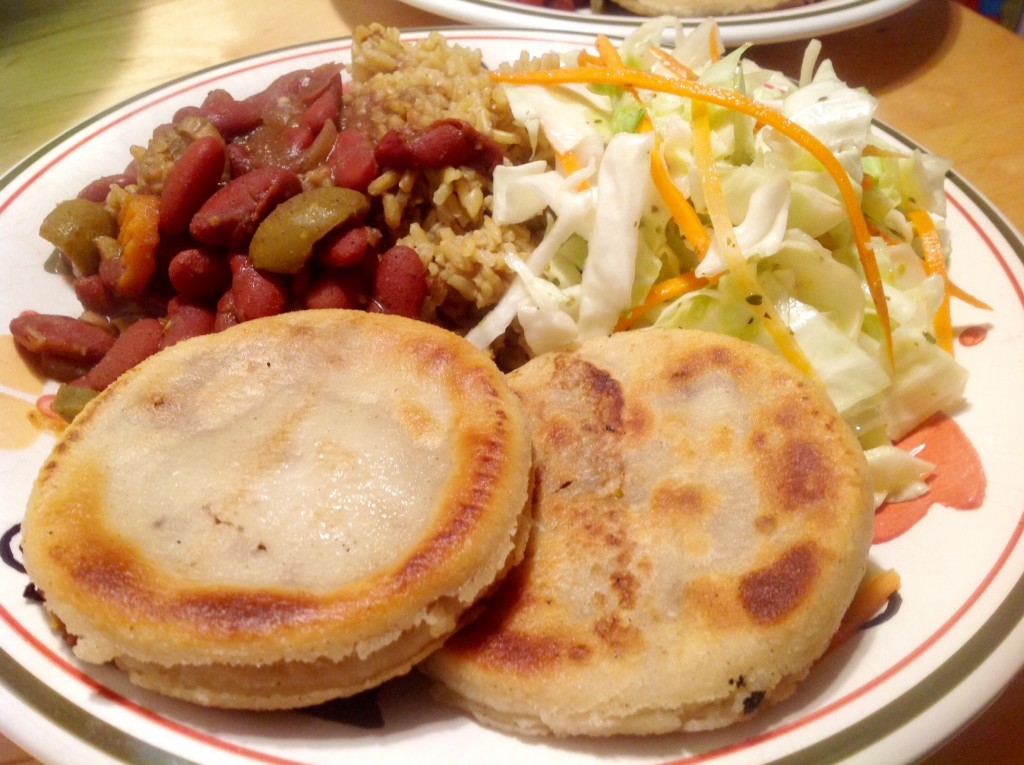 Both types are delicious. The texture of the tortilla is smooth and it got nice and crisp. The fillings are really tasty. I think it was a tie as to which one I liked more.
Tres Pupusas are great for dinner but you can eat these for breakfast, take them along with you for lunch or snacks (as long as you can heat them up; they recommend stove-top over microwave). They make a healthy choice for an after-school snack for kids instead of chips or candy.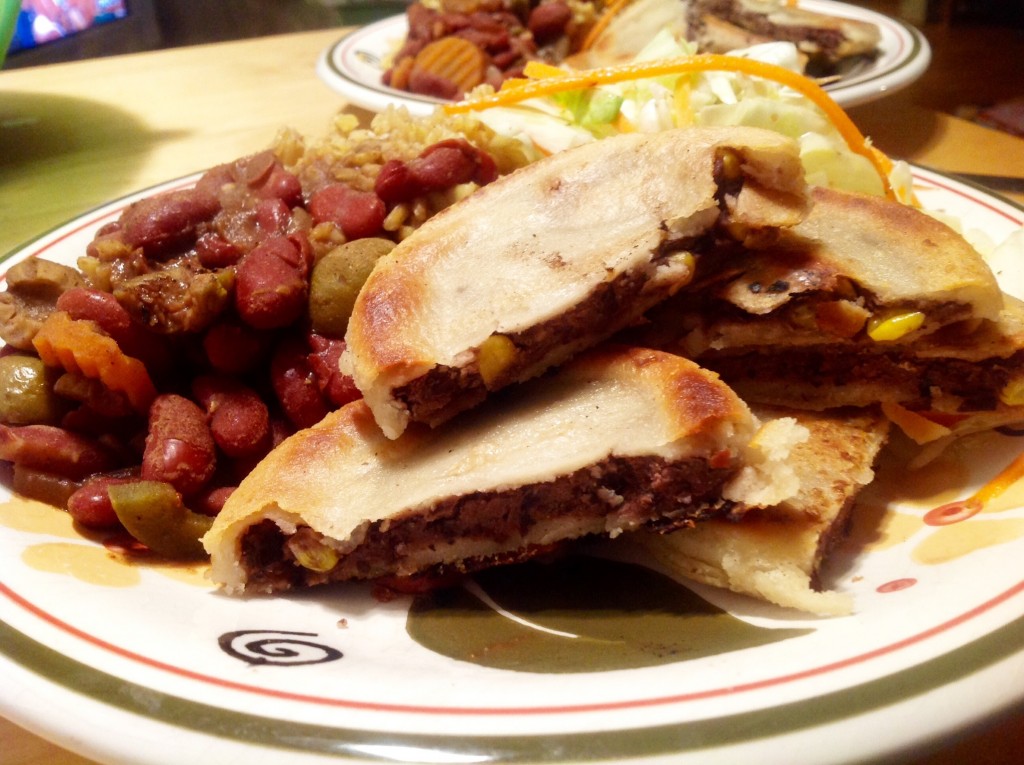 Tres Pupusas are available in Whole Foods as well as other stores. Check out their store locator to find where they sell them near you.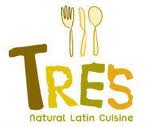 Hopefully, in the future, Tres Latin Foods will make even more vegan flavors. I especially hope they make the green chile and cheese variety with vegan cheese!
The next time you're out grocery shopping, check out Tres Pupusas. Try them and spread the word. Let's support those who put more vegan options out there. Enjoy!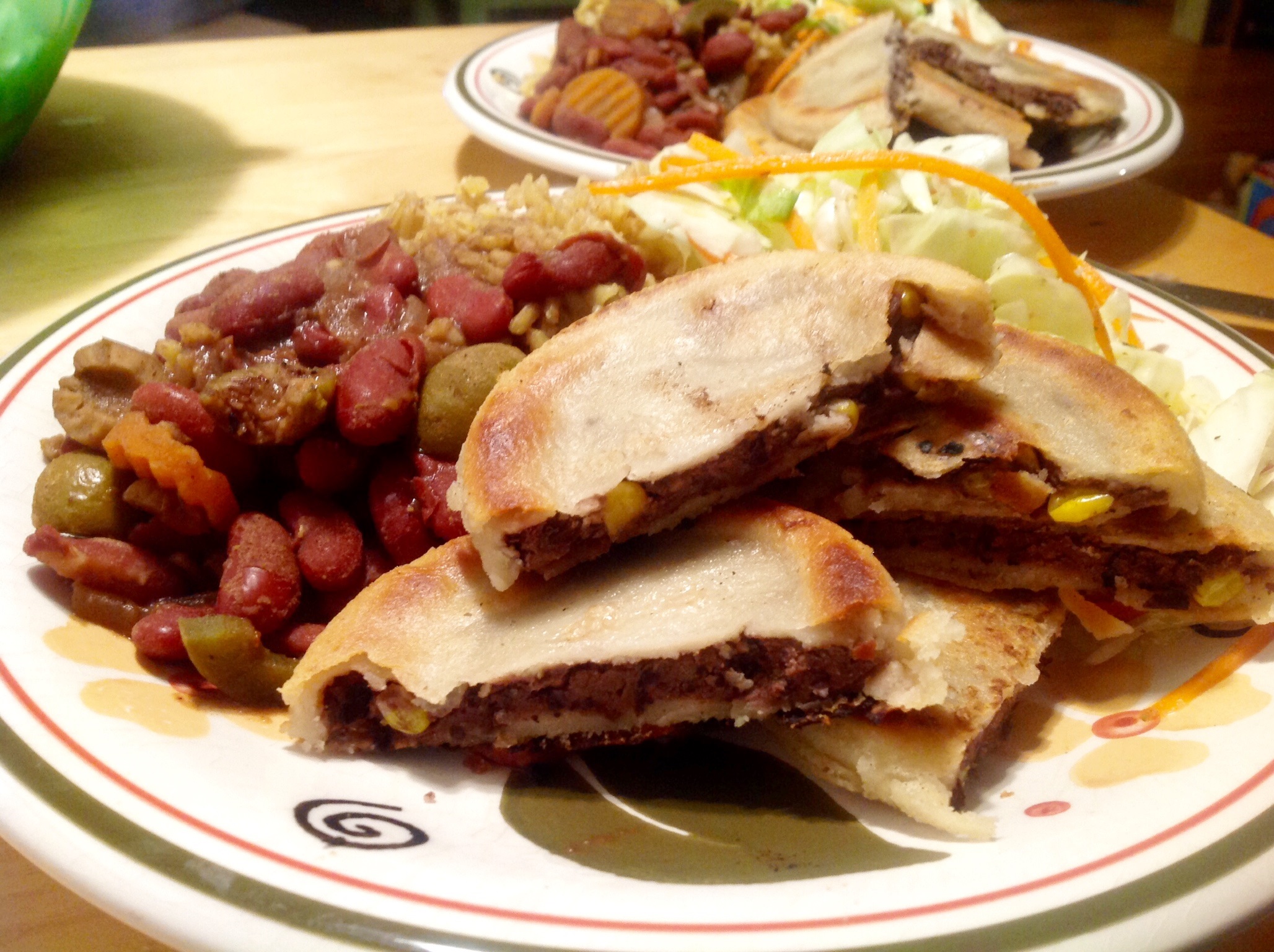 The "V" Word: Say it. Eat it. Live it. 
(Visited 2,754 times, 1 visits today)