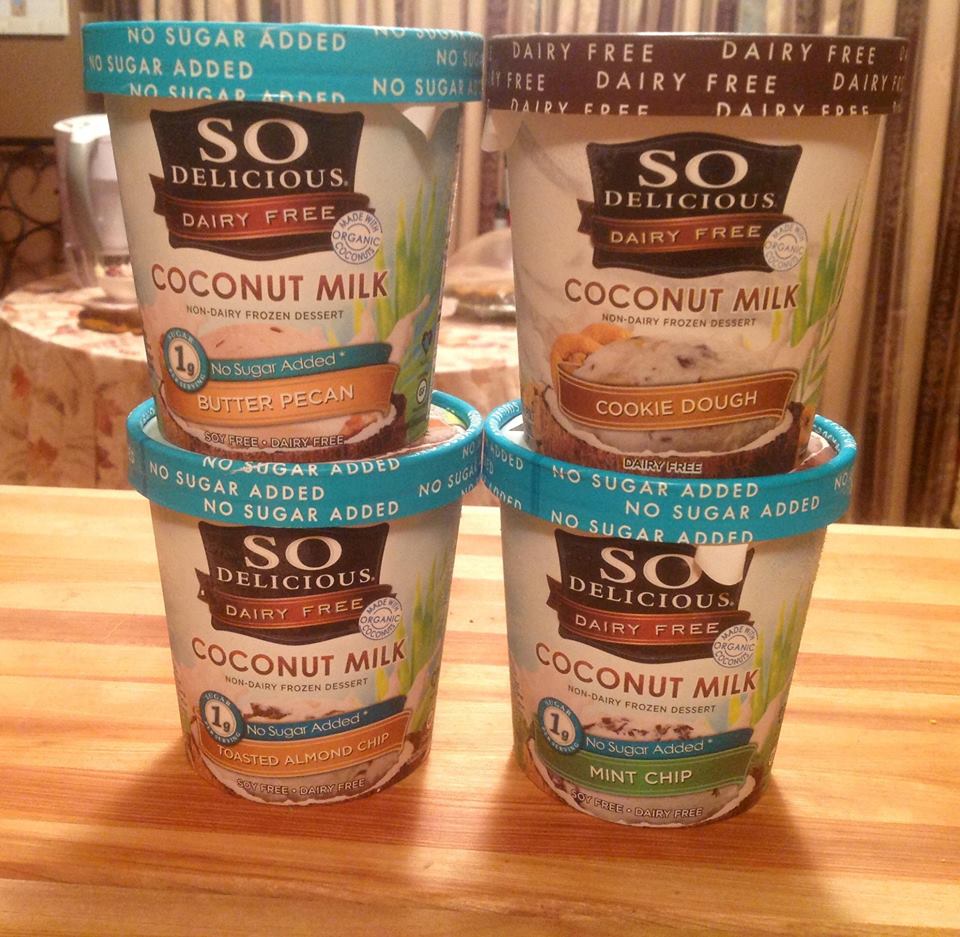 Summer is winding down and when I think back to the sweetest days, they all included So Delicious Dairy Free Frozen Desserts and Cashew Milk Beverages. Let me tell you how these amazing products turned this salty, crunchy girl into a sweet tooth this summer.
Frozen Desserts
I was never much of an ice cream person. When my family would go out for sundaes, I would order a burger and fries. The few times I would buy a carton of ice cream for myself, I would eat a few spoons, put it back in the freezer and forget about it. But I had to search for some self-control to make these delicious coconut goodies last more than a day, especially since I had to share them with Tom 🙂
If you had asked me what flavor ice creams I liked, my answer would have been short and sweet: vanilla. That's it. I love vanilla ice cream. I still love vanilla ice cream but my list of favorites just got longer.
We had the Toasted Almond Chip Coconut Milk Frozen Dessert. It was creamy, rich and those smoky toasted almonds added the perfect crunch. And it has NO SUGAR ADDED!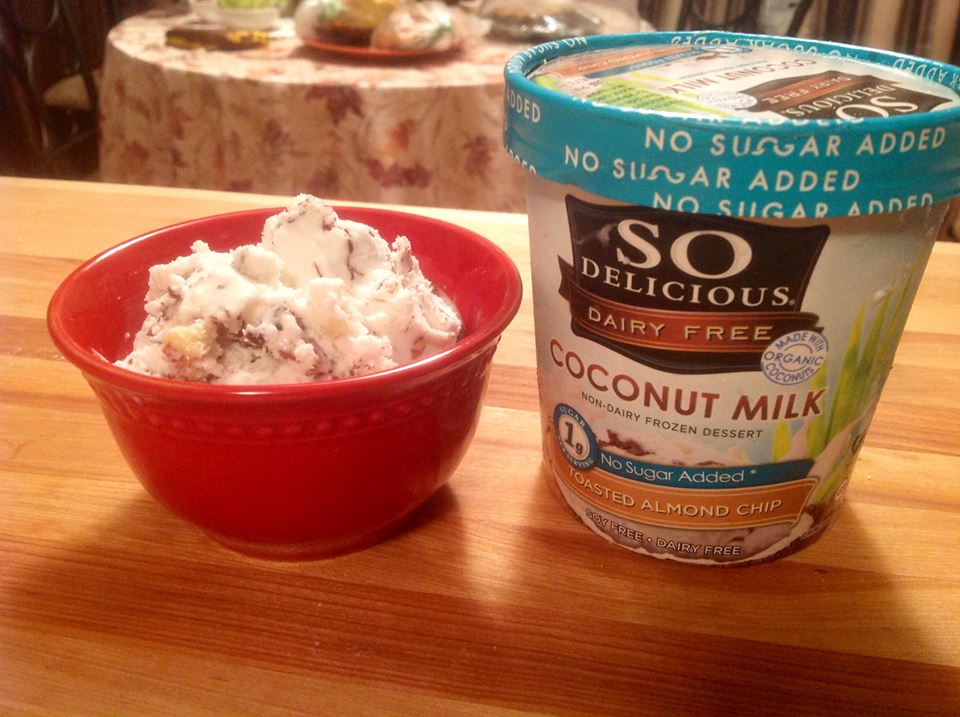 Then we tried Tom's favorite flavor: Mint Chip. Tom said it was the best mint chip he has ever had. The mint was clean and bright with none of that artificial flavor aftertaste. It has just enough chips to give you that chocolate flavor. I think he let me have one taste of this one. Oh, and Mint Chip is NO SUGAR ADDED also.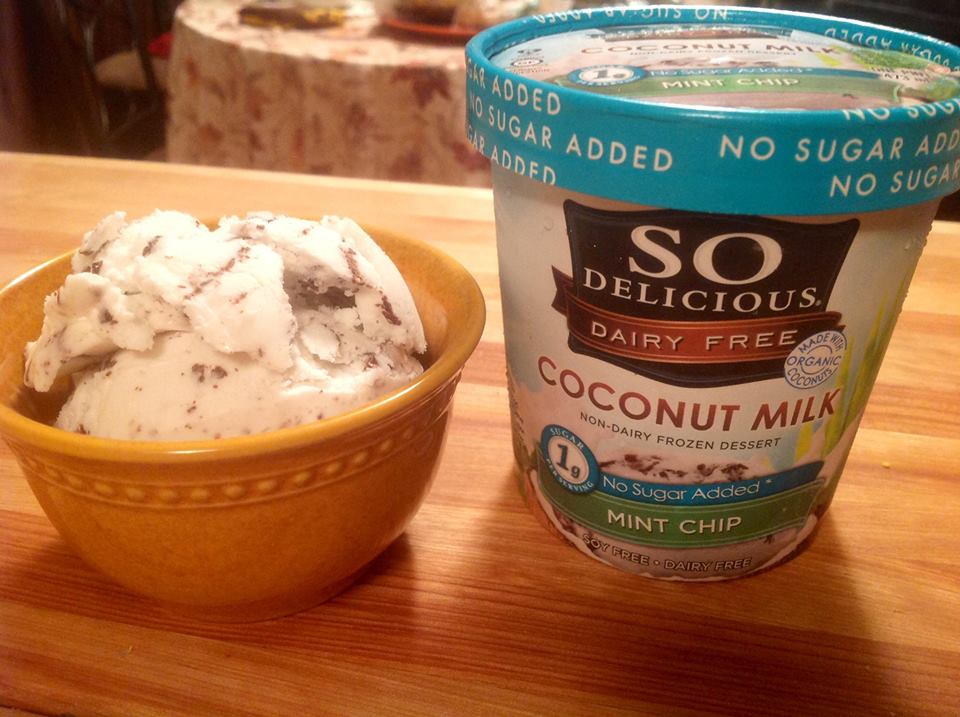 So what's my new favorite flavor? Butter Pecan. I had never tasted butter pecan in my life. What was I thinking? The Butter Pecan Coconut Milk Frozen Dessert was so smooth, so buttery and oh so pecan-y. This was the one I didn't want to share. And again, NO SUGAR ADDED.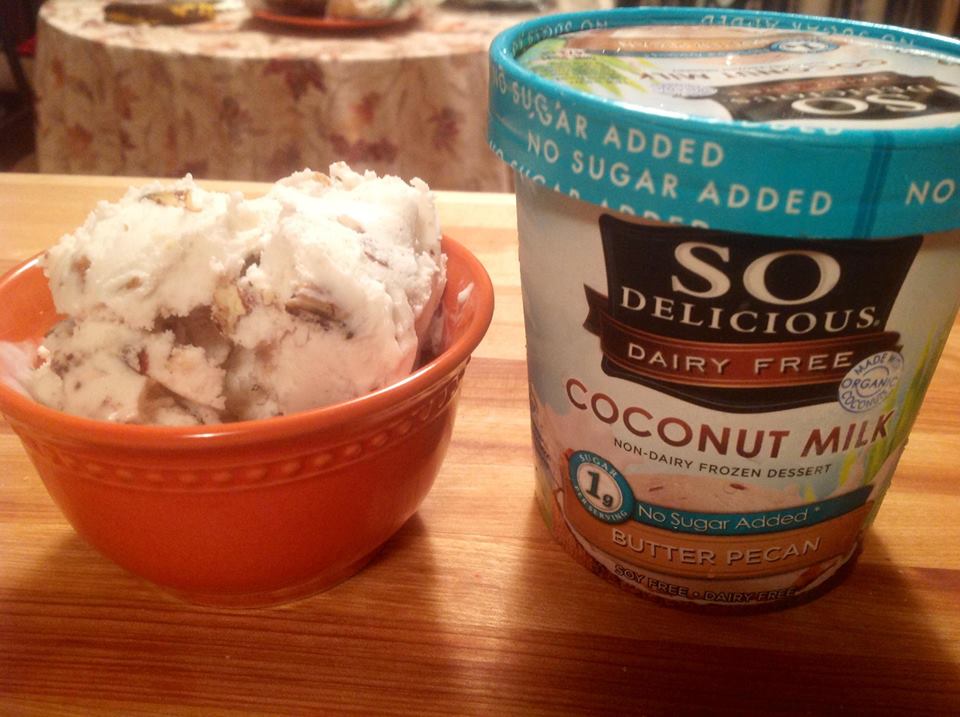 Next was another new favorite for me: Cookies 'N Cream. This coconut milk frozen dessert was so indulgent, creamy vanilla with big chunks of chocolaty cookies. This is the frozen dessert that should be the foundation of all your future sundaes. We ate this one so fast we forgot to take a picture of it…ha ha!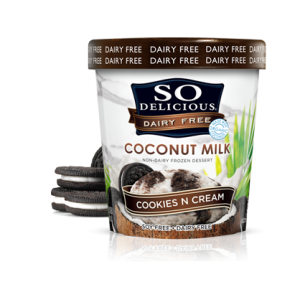 Not all of the coconut frozen yumminess came in pints. We also had So Delicious Coconut Milk Mini Organic Fudge Bars (no sugar added) and Mini Coconut Almond Bars.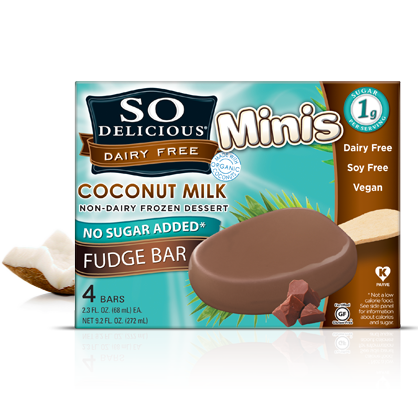 OMG! The fudge bars had a rich chocolaty flavor without being overly sweet. The Coconut Almond Bars (my favorite) were creamy goodness wrapped in a crunchy almond and chocolate coating. The mini bars are the perfect portion size…unless you eat 2 or 3….then it's really the perfect portion size.. 😀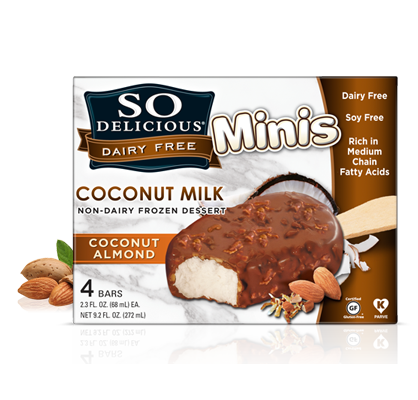 Cashew Milk
Another new So Delicious Dairy Free product we tried this summer is their Cashew Milk Beverages. I had traded soy milk for almond milk but now? So long almond milk, I'm in love with cashew milk! The unsweetened Cashew Milk Beverage is rich, creamy and delicious. I had the BEST cup of coffee I've had in a long time. The Unsweetened Vanilla Cashew Milk Beverage is also delicious and tastes so good in cereal or in baking. I hope my local store starts carrying these milk beverages because I don't want to have to go back to any other milk.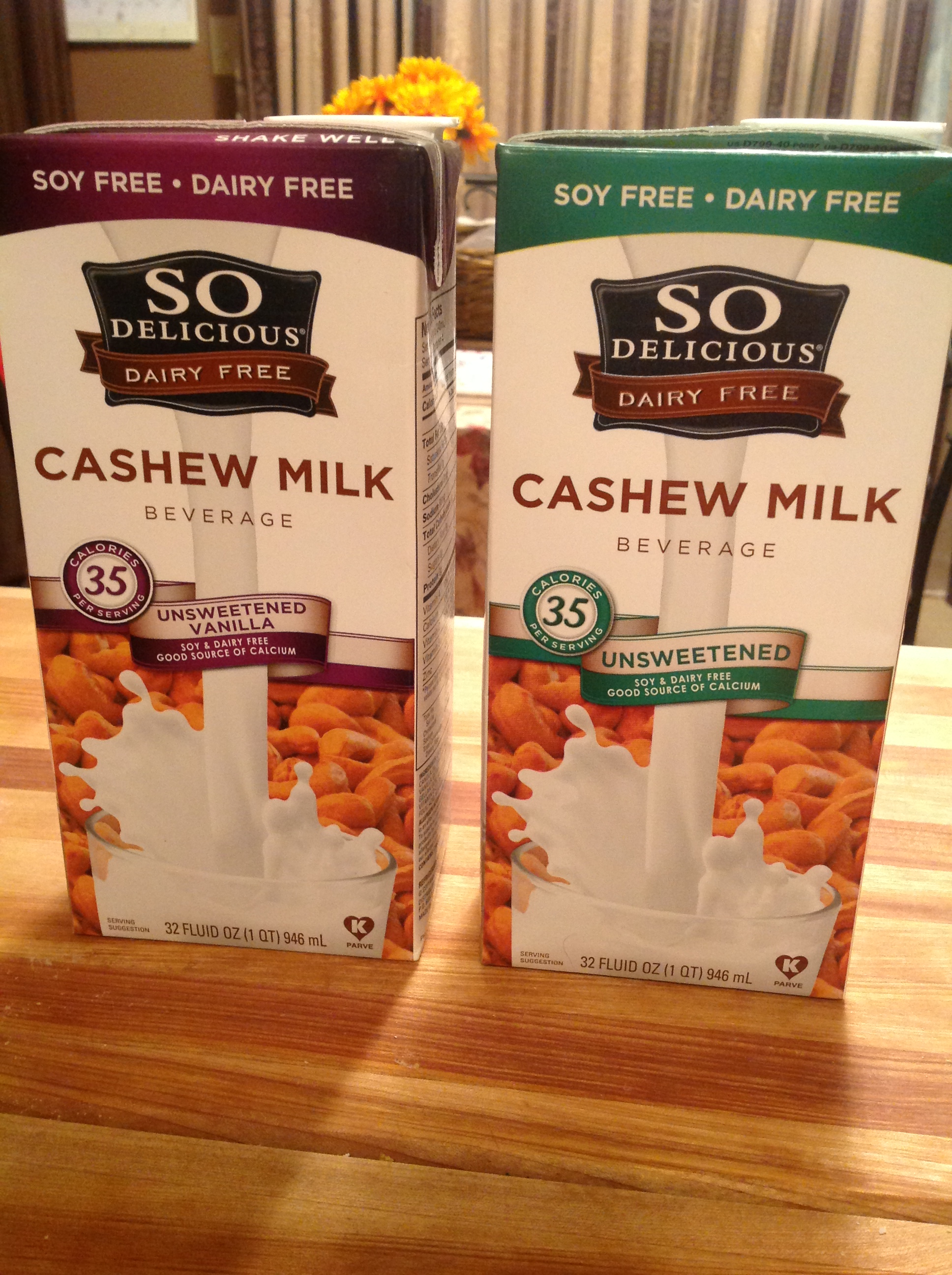 These So Delicious Dairy Free products are all vegan, gluten-free and non-GMO. I have long been a fan of their Coconut Creamers and Cultured Coconut Milks (yogurts) but now I think I'm in love with all the So Delicious Dairy Free products. If you are lucky enough to live near stores that carry So Delicious Dairy Free products, go there and stock up!!  I know I'll be trying to convince my local store to carry them all because now that I've tasted these, I can't live without them!
Check out the So Delicious web site at http://sodeliciousdairyfree.com/
Like their Facebook page at https://www.facebook.com/sodeliciousdairyfree?ref=br_tf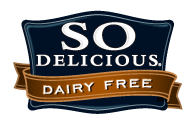 The "V" Word: Say it. Eat it. Live it.
(Visited 3,222 times, 1 visits today)