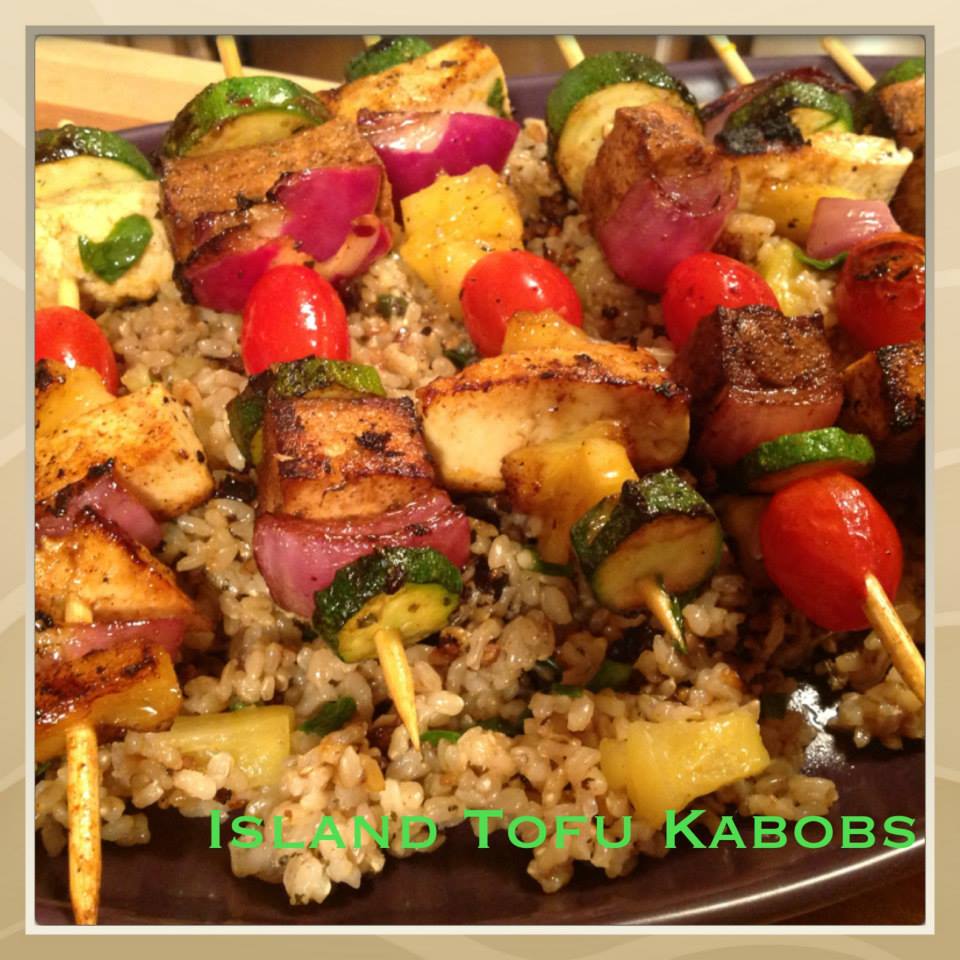 Wow, it's time for VeganMoFo again! This is my 3rd year participating in this fabulous idea where for one month, hundreds and hundreds of dedicated bloggers commit to posting about vegan food with a minimum of 20 posts. Check out the VeganMoFo web site to see what it's all about. To see a full listing of participating bloggers, check out the blog roll.
The first year I participated in VeganMoFo, my theme was "the other 25 letters of the alphabet" – all but "V", get it? The next year, last year, my theme was "if celebrity chefs went vegan." This year I'm not really sticking to any particular theme, I'm just posting delicious recipes EXCEPT for one day a week when I am doing something new.
One day per week I will be posting my new feature "Ask Dr. V," an advice column about vegan food and cooking. This is where I will offer cooking advice (I'm still laughing at the thought that I could offer cooking advice). It's not for questions about nutrition or health, just cooking and fun. It also provides a way to feature older recipes that may have been forgotten. If it works out, maybe it will become a permanent feature of The "V" Word.
Anyway, it's September so let's get started on VeganMoFo 2013!!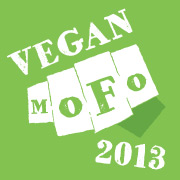 Tomorrow is Labor Day and I guess, the last official day of grilling. If you're not ready to let go of summer, my Pineapple Island Kabobs will transport you right back to the land of sunshine and cool breezes.
I have posted kabobs before – my Spicy Balsamic Tofu Kabobs. They had a spicy Italian flavor and are delicious. But these Island Tofu Kabobs have their tofu (or seitan) and vegetables marinate in a sweet and spicy blend of orange juice, garlic and ginger. I add pineapple to the veggies on the skewer for an added tangy tropical flavor. When pineapple is grilled, it becomes a whole new thing. So delicious!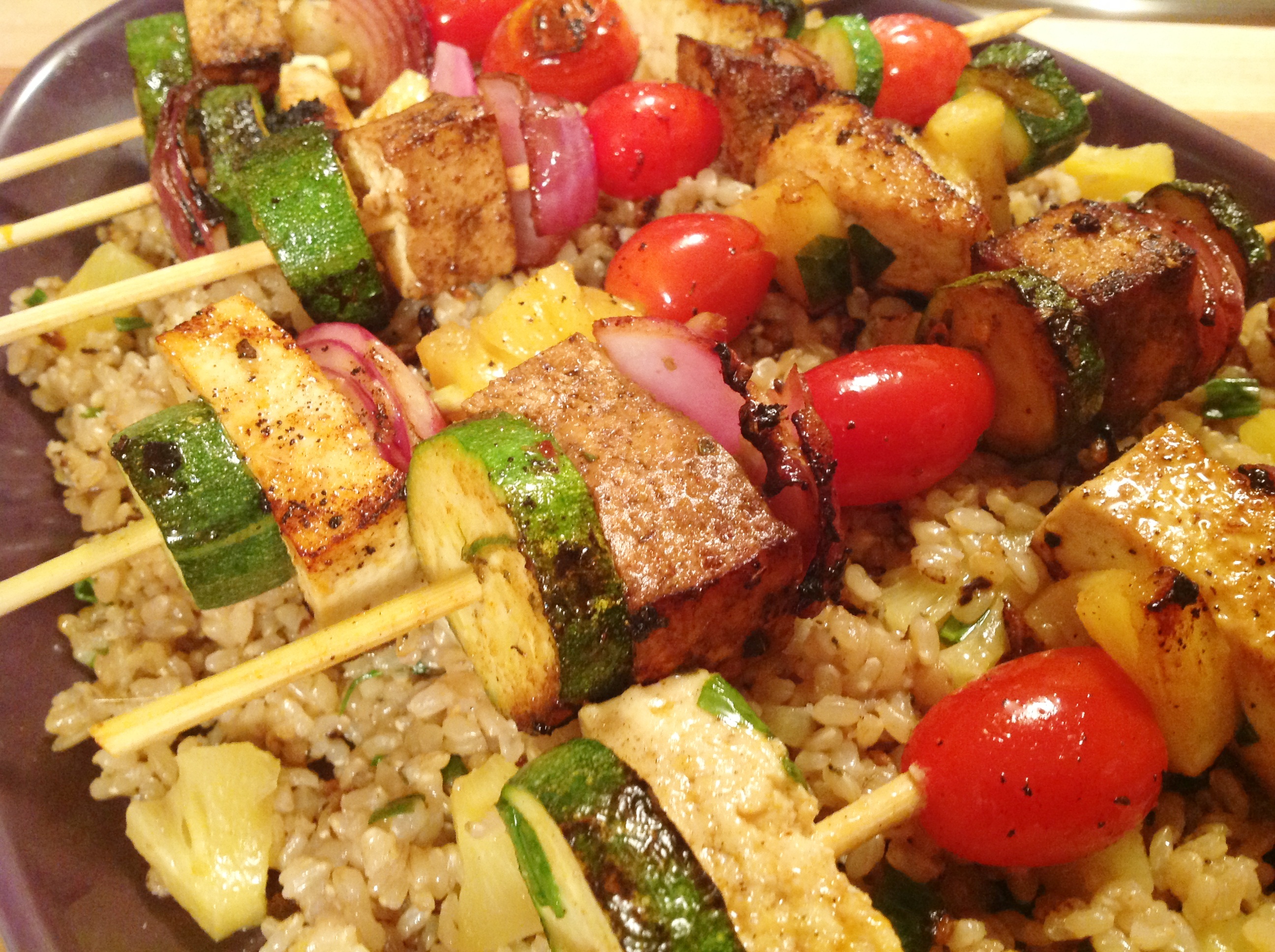 The first time I made these Island Kabobs, I used tofu. The next time I made them I made some with seitan and some with just veggies and pineapple.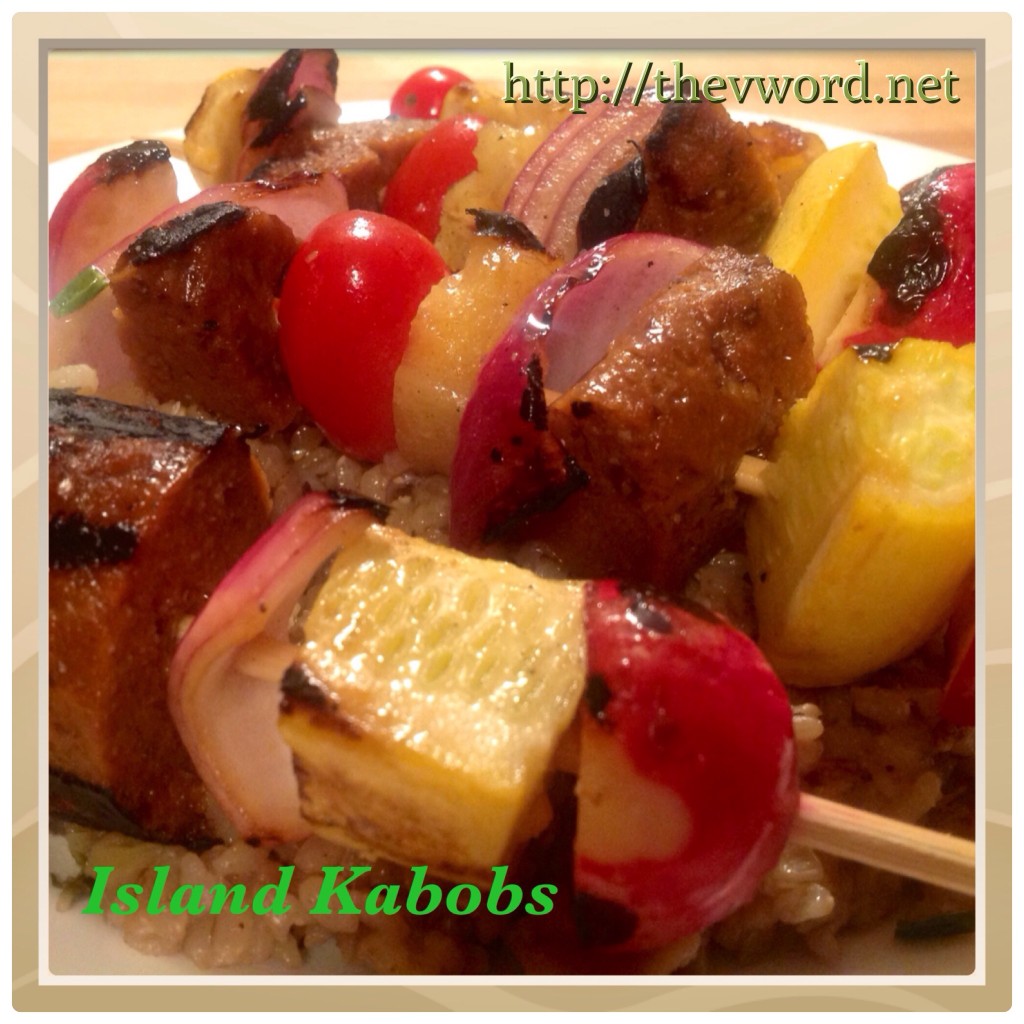 Use whatever makes you happy – tofu, seitan, tempeh, mushrooms, zucchini, peppers, whatever. I love these served over rice that has red onion and pineapple chunks running through it.    
So when you fire up the grill today, tomorrow or any day, make my Island Tofu Kabobs. They'll make any day feel like you're on a tropical island summer vacation. Enjoy!
Pineapple Island Kabobs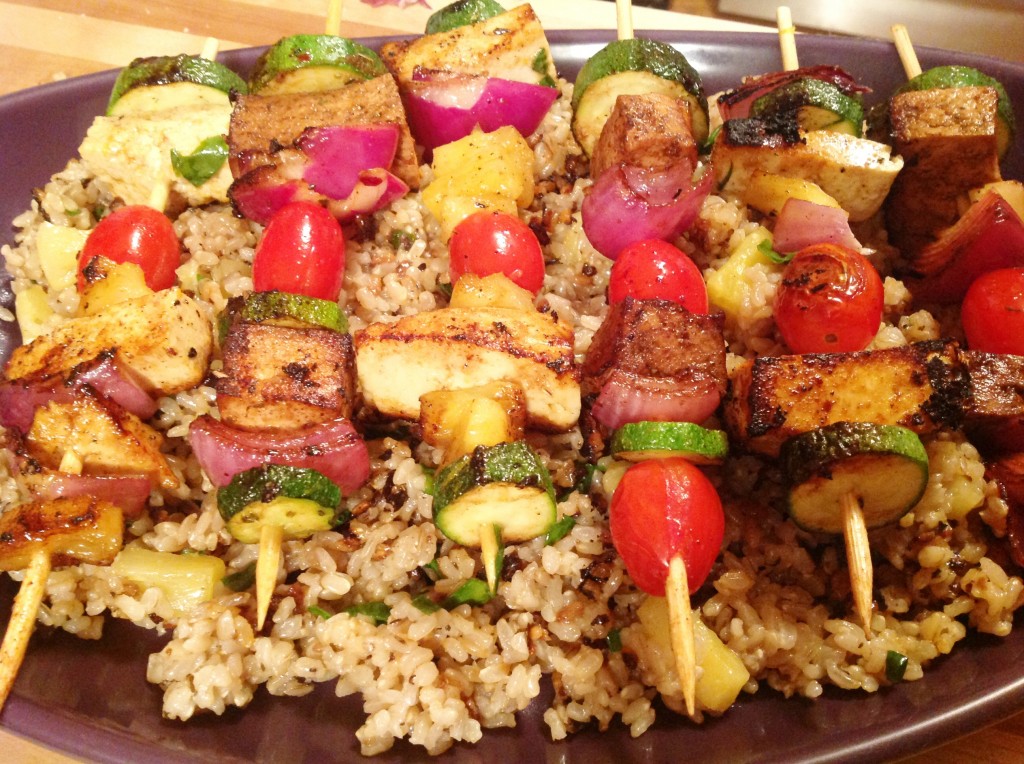 GF
Makes 12 kabobs
For the Marinade­­­­­­­­­­­­­­­
½ cup fresh orange juice
¼ cup agave nectar
1 Tbs. gluten-free tamari
1 Tbs. brown rice vinegar
3 scallions, white parts, sliced
1 Tbs. fresh ginger, grated or 1 tsp. ground
3 garlic cloves, minced
For the Kabobs­­­­­­­­­­­­­­­
1 block extra-firm tofu, pressed and drained
2 zucchini, cut into rounds
1 large red onion, cut into chunks
24 fresh pineapple chunks or 1-15 oz. can pineapple chunks, drained
2 Tbs. canola oil
Combine all the ingredients for the marinade. Cut the tofu into cubes. Have all your other vegetables and fruit prepared. Place the tofu cubes into one storage bag or bowl and place the fruit and vegetables in the other. Add half the marinade into each of the storage bags or bowls. Make sure all the tofu and vegetables are covered in marinade. Cover and place in the refrigerator for at least 1 hour; the longer the better.
While the tofu and vegetables are marinating, soak your bamboo skewers for at least 30 minutes so they won't burn on the grill.
When you are ready to cook, place the tofu and vegetables on the skewers in whatever pattern you like. I like to use the zucchini rounds as bookends. I usually follow a pattern similar to this: zucchini, tofu, pineapple, onion chunk, tomato, onion chunk, pineapple, tofu and zucchini. This way you get 2 pieces of each item on each skewer.
Heat the oil in a grill pan over medium-high heat. Place 4 (or however many fit on your grill pan) kabobs on the grill pan and let cook until the tofu and veggies brown, about 5 minutes each side. Turn the kabobs carefully to make sure they cook on all sides. Serve with sides.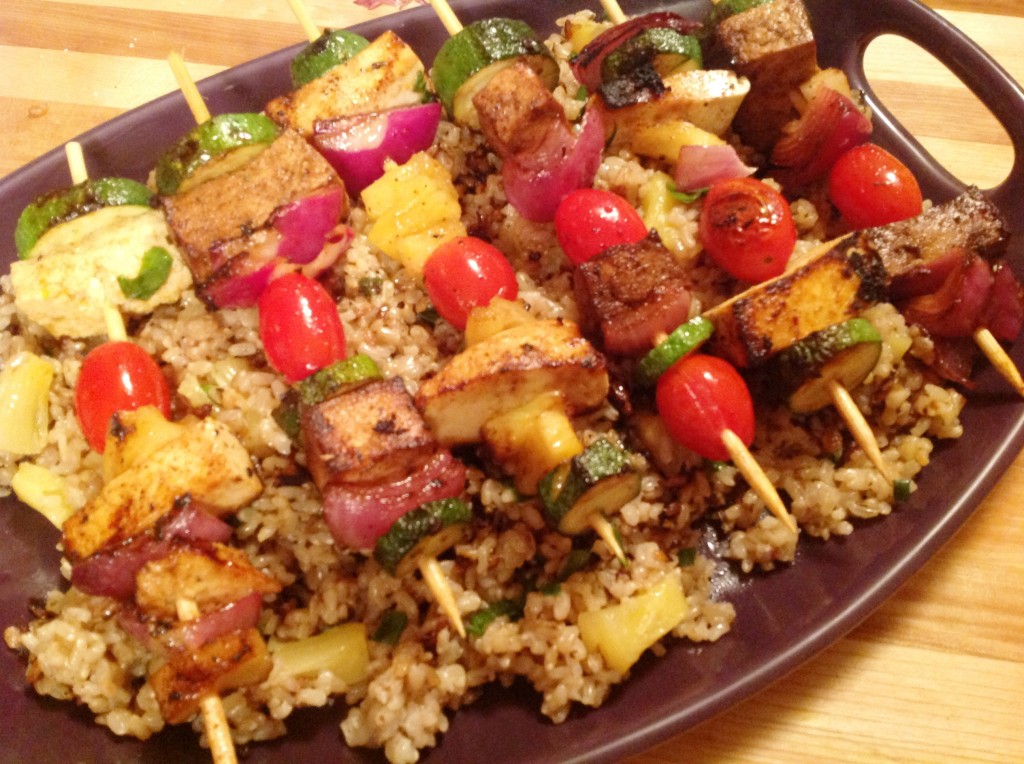 The "V" Word: Say it. Eat it. Live it.
(Visited 1,846 times, 1 visits today)