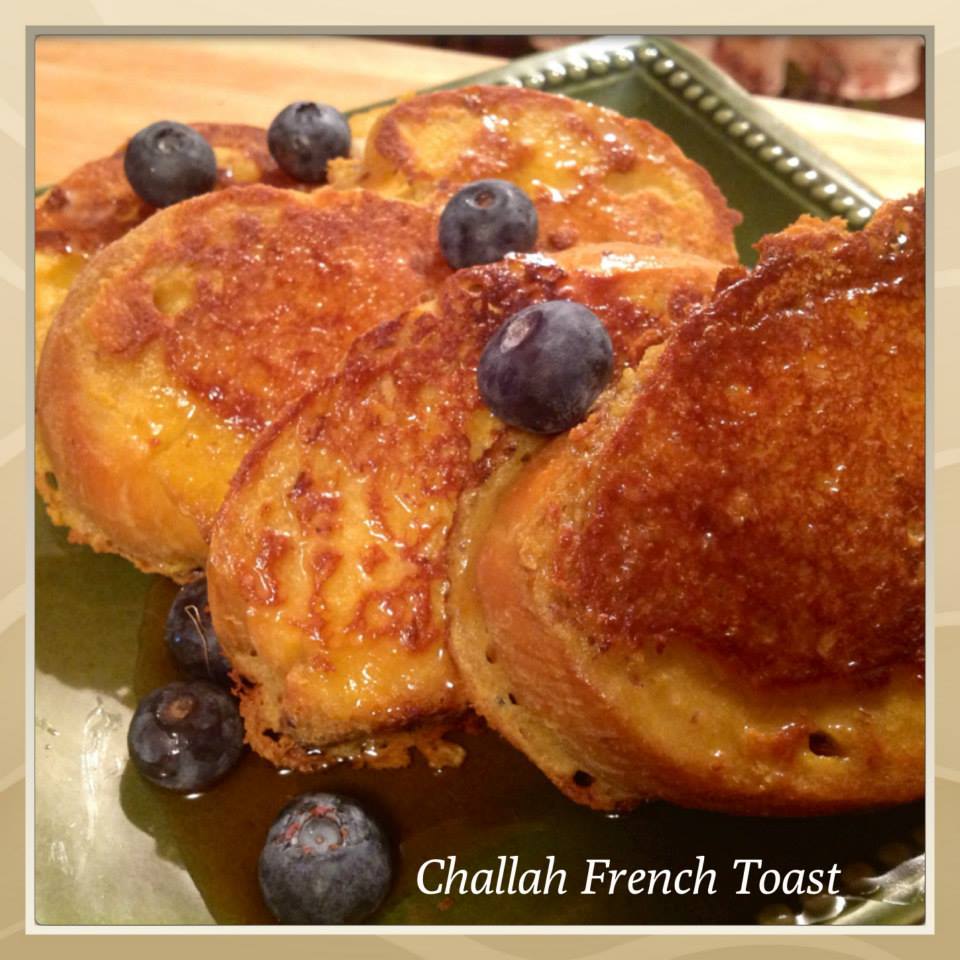 Welcome to another installment of VeganMoFo 2013, the month of delicious vegan food. Be sure to keep checking in all month for lots of great recipes and ideas.

Ok, so I have now given you Vegan Challah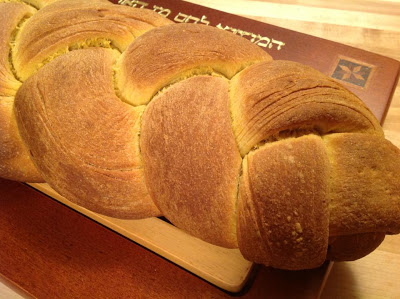 and Vegan, Gluten-Free Challah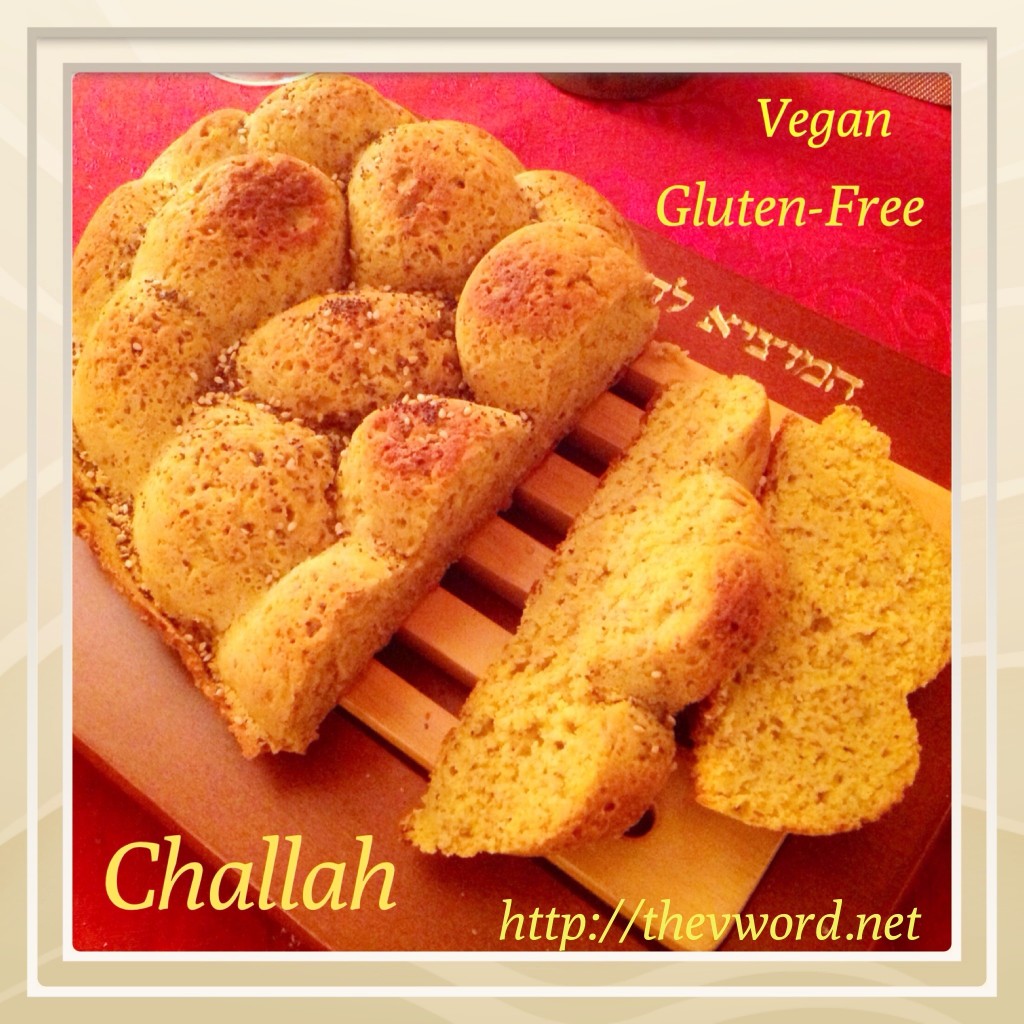 Now what are you going to do with all that leftover challah? French Toast!! Even people who don't eat challah regularly know it's one of the best breads for French Toast. It's soft and it soaks up the batter yet it's hearty and can hold it all.
Tom loves French Toast. Every time I make a challah, which has been every Friday lately, the next morning Tom is in the kitchen whipping up a batch. We have made French Toast with both the regular and the gluten-free challah and they both work perfectly!!
My go-to batter to substitute for egg batters is a chickpea batter. Sort of similar to the batter I use for my Chickpea Omelets. It tastes very eggy and if you have black salt, even more so. A little cinnamon and a pinch of nutmeg add delicious flavor.
I love the taste of vanilla so I prefer a vanilla-flavored milk but if I only have regular, I add a little vanilla to the batter. We like it topped with maple syrup and fresh fruit but go crazy! Use whatever toppings you love: vegan butter, whipped cream, chocolate or go savory and have your Challah French Toast with a tofu scramble and a side of tempeh bacon (recipe available in The "V" Word Cookbook Preview).
The Challah French Toast is crispy but tender. The challah is so light and delicious. The batter is perfect and topped with maple syrup and fresh fruit, it's the perfect breakfast or brunch dish.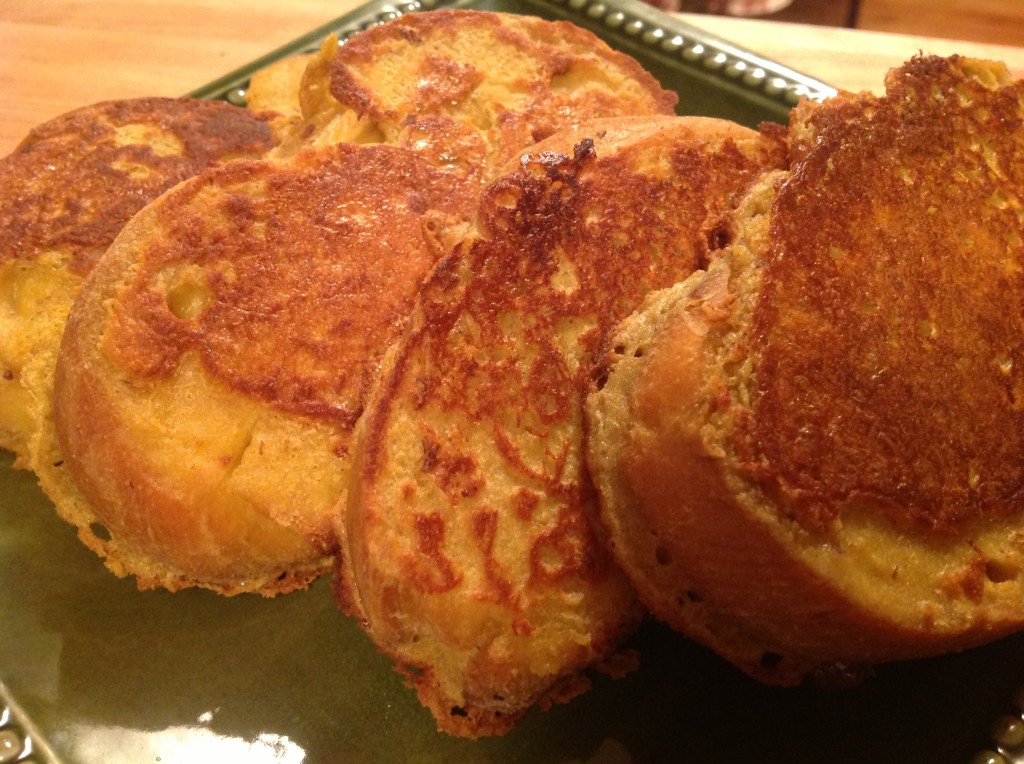 Our world has changed for the better since I perfected my challah recipes. I hope my challahs and my Challah French Toast changes yours for the better too. Enjoy!
Challah French Toast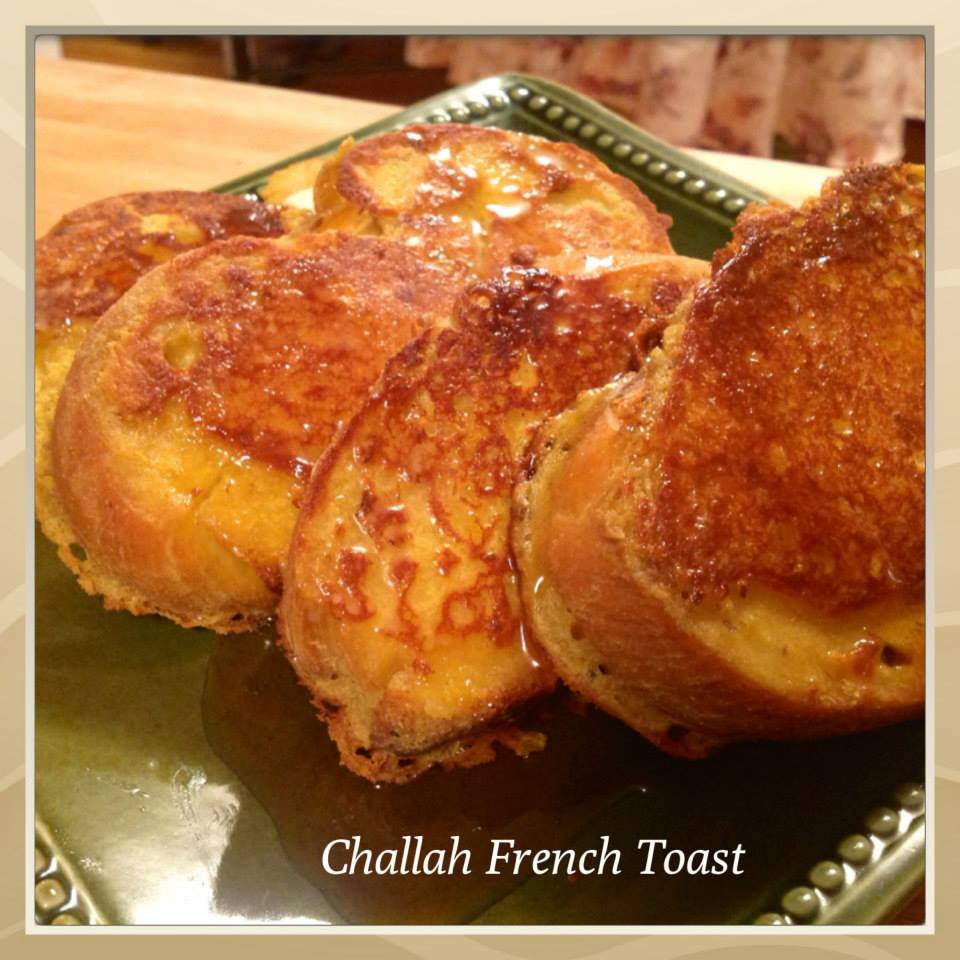 GF if using gluten-free challah, SF if using soy-free milk and butter
Makes 8 slices
1 cup chickpea flour
2 Tbs. nutritional yeast
½ tsp. black salt
½ tsp. ground cinnamon
½ tsp. turmeric
1/8 tsp. nutmeg
2 cups non-dairy vanilla milk
1 tsp. vanilla (if not using vanilla milk)
8 slices vegan challah or gluten-free challah
3 Tbs. V-Butter or vegan butter
Maple syrup
Fresh fruit
Your favorite toppings
In a shallow bowl, combine the chickpea flour, nutritional yeast, black salt, cinnamon, turmeric and nutmeg. Mix well. Whisk in 2 cups of your favorite non-dairy milk and vanilla. The batter should be relatively thin, similar to pancake batter.
Soak the challah slices in the batter for a few minutes on each side. You want the challah to soak up some batter. Heat a tablespoon of butter in a skillet or on a griddle pan over medium heat. Shake the excess batter off the challah slices and lay them on the griddle pan to cook. You don't want the heat too high because you need to let the inside of the toast cook while the outside is browning. Cook for about 5 minutes until golden brown, then flip and cook the other side of the challah.
Add more butter to the griddle as needed between batches. Serve with maple syrup, more butter, fresh fruit or any of your favorite toppings.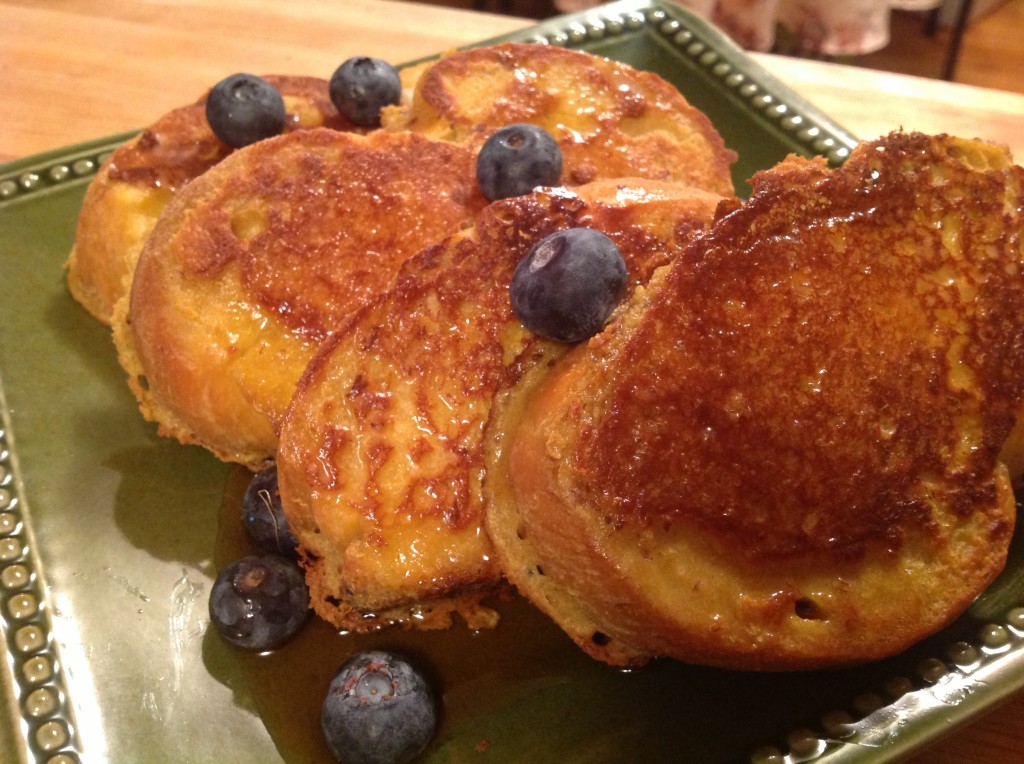 The "V" Word: Say it. Eat it. Live it.
(Visited 2,647 times, 1 visits today)