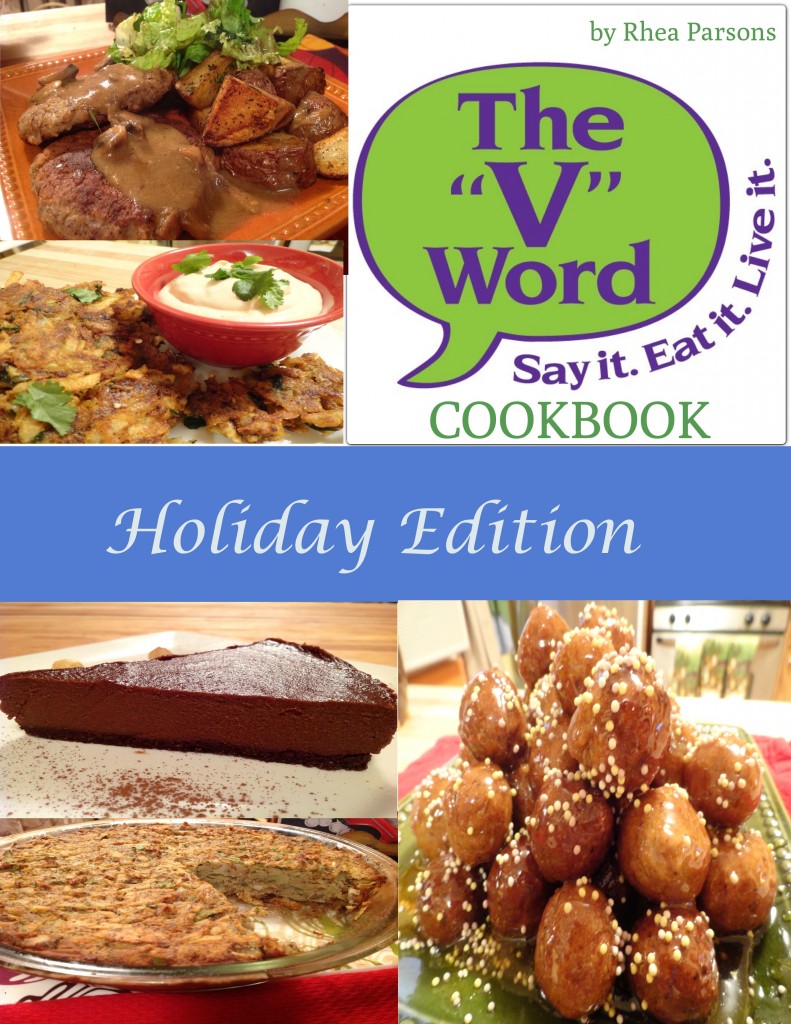 UPDATE: THIS E-BOOK IS ONLY AVAILABLE AT WOODSTOCKREVERIES.COM and the fundraiser is over. 
The "V" Word Cookbook: Holiday Edition – Pam Brown, owner and chef of The Garden Cafe on the Green, the ONLY vegan restaurant in Woodstock NY, has fallen ill and needs our help to pay her medical bills and keep the cafe open. The Garden Cafe is the heart of the vegan community here in Woodstock and for everyone who comes up here to visit the Woodstock Farm Animal Sanctuary and Catskill Animal Sanctuary. 
In order to help Pam, I have created a special holiday edition of The "V" Word Cookbook. It is a full-color 61-page e-book containing 27 vegan recipes perfect for Thanksgiving, Hanukkah and Christmas. Eight of the recipes are brand-new and never before posted.
To receive a copy of The "V" Word Cookbook: Holiday Edition, simply make a donation for Pam at this link: http://www.gofundme.com/50qil4 Then email me the receipt at info@thevword.net and I will send the book to you. Minimum donation is $5 but please give whatever you can. Any amount will help. If you have already donated to help Pam, just email the receipt to The "V" Word and I will send you an e-book. Thank you!

The "V" Word: Say it. Eat it. Live it.
(Visited 1,460 times, 1 visits today)