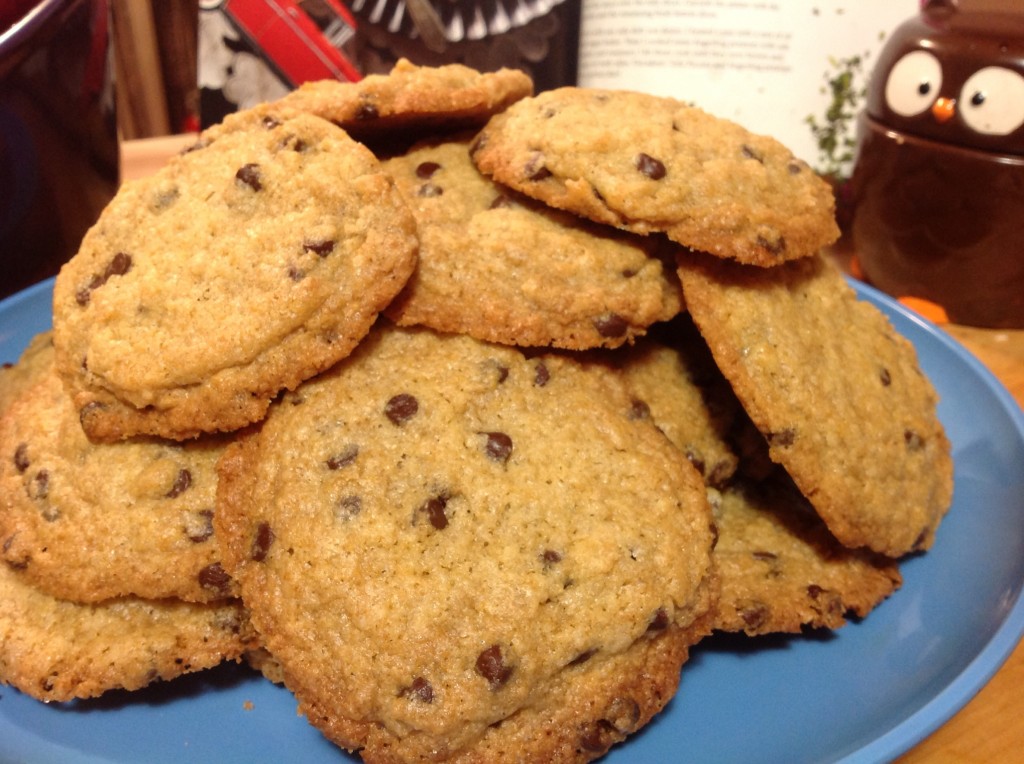 Now that I've gotten better at baking, making cakes and cookies doesn't seem so scary to me. Still, sometimes it's nice to take a little help from the experts and use a prepared baking mix. With a mix, all the dry ingredients have already been chosen, measured and combined. As long as the ingredients in the mix are ones I approve of, why not? All the guesswork is taken out of it, especially for gluten-free baking which we all know can be complicated.
So I thought I would share with you my favorite vegan, gluten-free baking mixes. With the holidays approaching, there will be a lot of cooking going on so why not take a shortcut here and there and make life a little easier and a lot more delicious for yourself and your loved ones?
Living Now Foods
Living Now Foods has a certified gluten-free product line that lets you bake without worrying about food allergies and sensitivities. Living Now produces their foods in a dedicated certified gluten-free, allergy-friendly, Kosher manufacturing facility which is free of the eight major allergens: wheat, peanuts, nuts, soy, dairy, eggs, shellfish and fish.
Living Now Foods offer brown rice flour, white rice flour and tapioca flour which are essential for gluten-free baking but they also offer baking mixes that do half the work for you.
Everyone loves chocolate chip cookies and Living Now's Chocolate Chip Cookie Mix makes cookies so good, no one would ever guess they are gluten-free.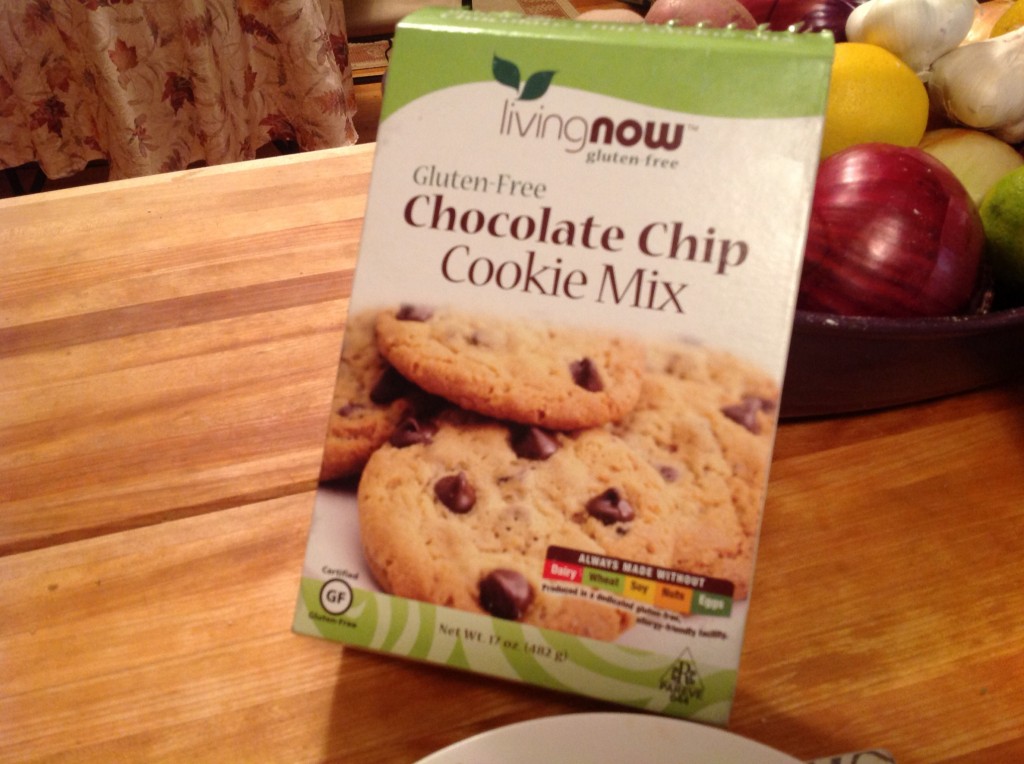 The mix contains rich chocolate chips, so many that my cookies looked more like chocolate chocolate chip cookies. Delicious!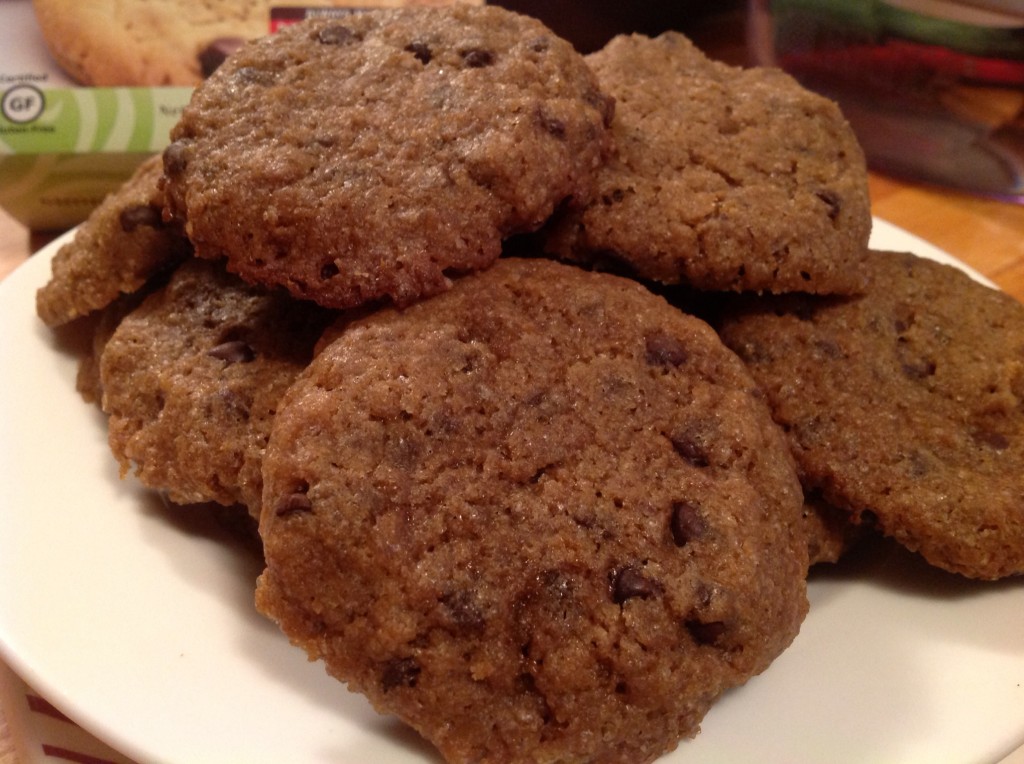 Banana bread has always been a favorite of mine. Add chocolate chips and it's amazing. Living Now Foods has a Chocolate Chip Banana Bread Mix that makes the moistest, richest bread I've ever tasted.
You just add the bananas, apple sauce and oil. I also added some flaxseed mixed with water to replace the eggs. The banana taste was prominent and the bread was scrumptious!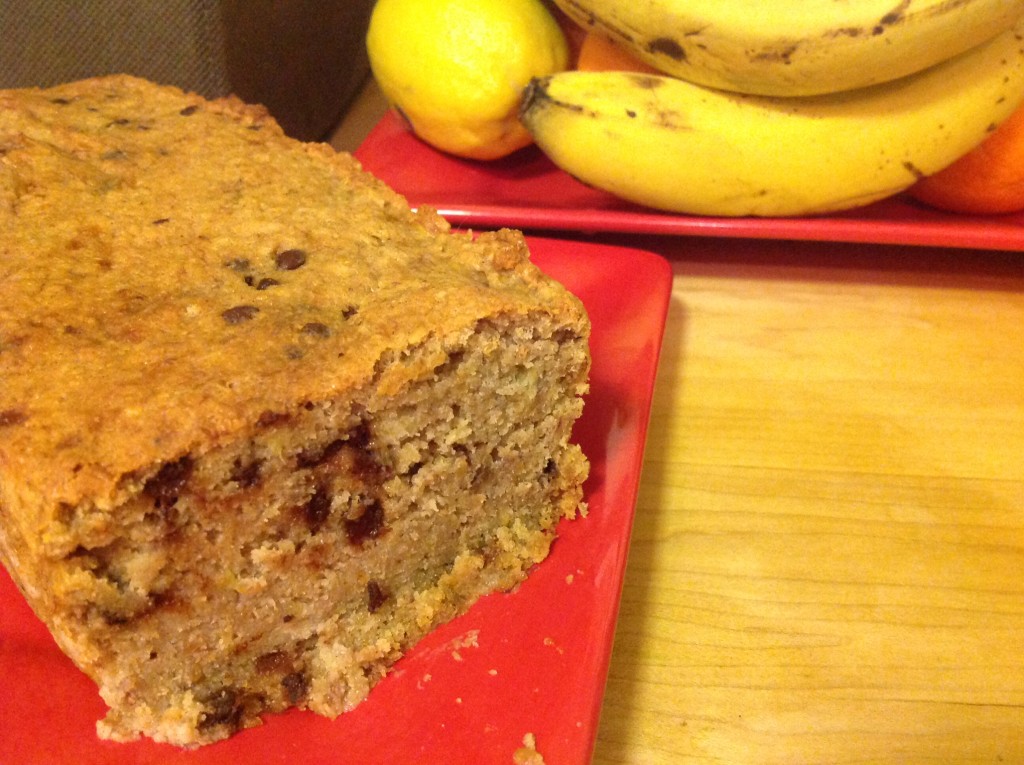 Living Now Foods are GMO-free with no artificial colors, flavors or preservatives. Check out their website for ordering information, ingredients and other products.
BabyCakes NYC Shop
Do I even need to tell you how delicious any product that comes out of BabyCakes is? Probably not but in case you are not aware of them, BabyCakes is the bakery that offers all-natural, organic and delicious goodies that are vegan and mostly gluten-free. And always free of white sugar.
If you're lucky enough to live near a BabyCakes, you can stop into one of their shops in New York City, Los Angeles or Orlando and simply point to whatever other-worldly sweet treat you want. But if you aren't that lucky, never fear: BabyCakes sells lots of baking kits online so you can make goodies at home.
I tried their Chocolate Chip Cookie Mix. I added coconut oil, vanilla and applesauce and I got 24 delicious, chocolatey cookies for my effort. They were rich, decadent and sooo good. My only advice: next time I would use a little less coconut oil as my cookies were a bit oily but still amazing.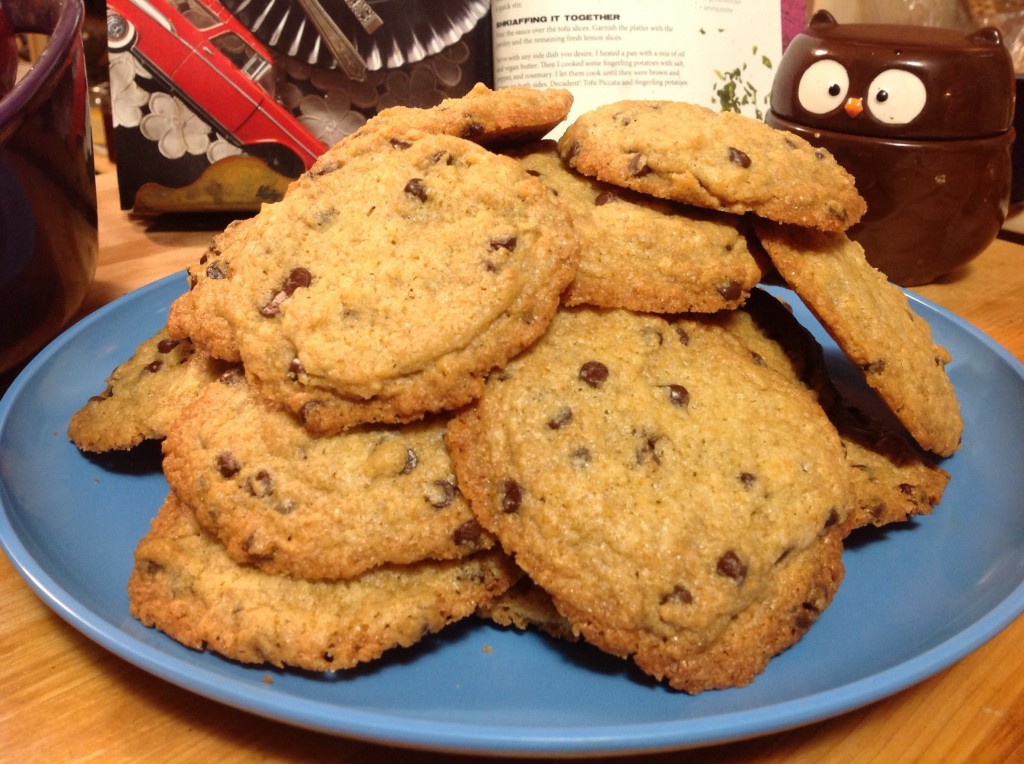 Next I tried their Fudge Brownie Mix. Again, I added applesauce, vanilla and oil. They suggested making the brownies in a mini-muffin tin for brownie bites but I used a square baking pan to make more traditional brownies. They were so decadent, so rich, so chocolatey and so delicious.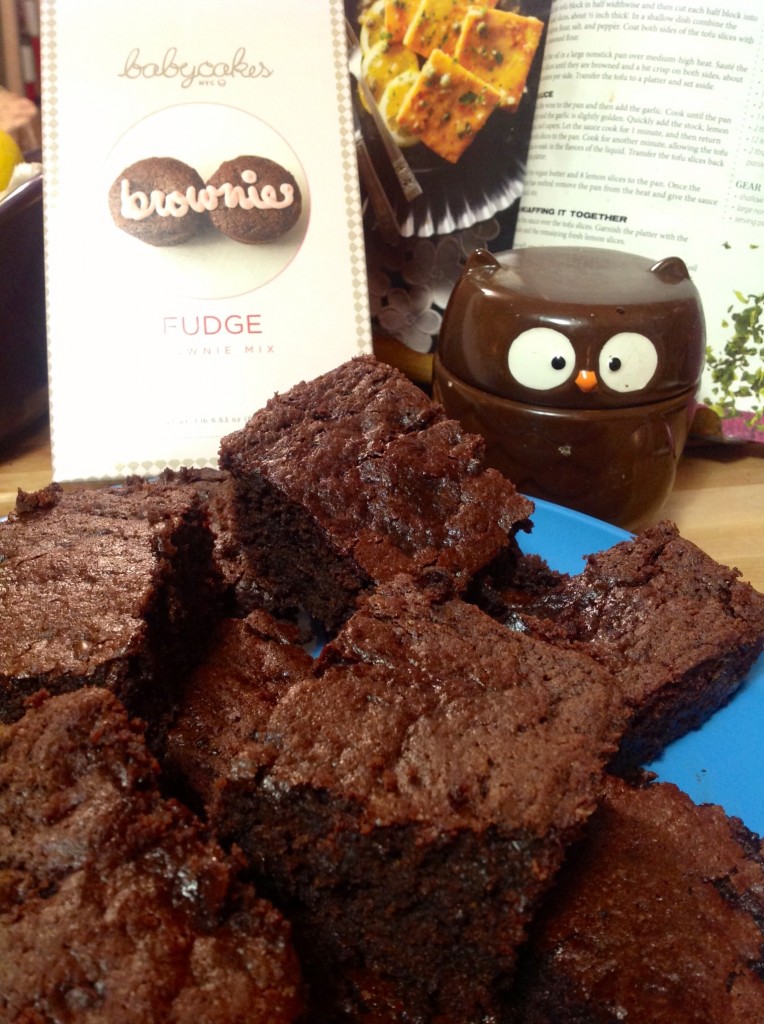 BabyCakes also sells vanilla cake mix and vanilla frosting mix on their web site. If you would prefer to make your desserts from scratch, order either or both of BabyCakes' beautiful cookbooks. I have them both and I love them.
Julie's Original
You're probably familiar with Julie Hasson and her 8 amazing vegan cookbooks including Vegan Diner, The Complete Book of Pies and her latest, Vegan Pizza. Most of Julie's cookbooks are dessert books and when she became gluten-intolerant, she committed herself to creating gluten-free baking mixes that were worthy of her name. That led to the birth of Julie's Original Delicious Gluten-Free Baking Mixes.
Julie's Original mixes contain all-natural ingredients and are free of nuts, dairy, eggs, soy and gluten. You just add oil and your favorite non-dairy milk and you have delicious desserts that no one will know are gluten-free. So far, Julie's Original is offering vanilla cake mix and fudge brownie mix and there are more mixes in the works.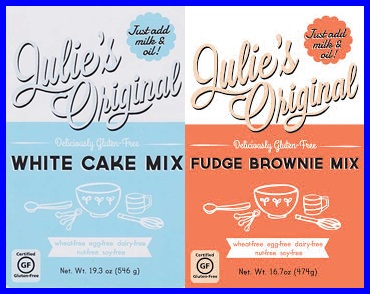 The Fudge Brownie Mix is rich and moist and no one would ever know they are gluten-free. You don't even have to add any egg replacers, just oil and dairy-free milk. The mix is nut-free so it's totally up to you if you want to add any. These brownies were incredible!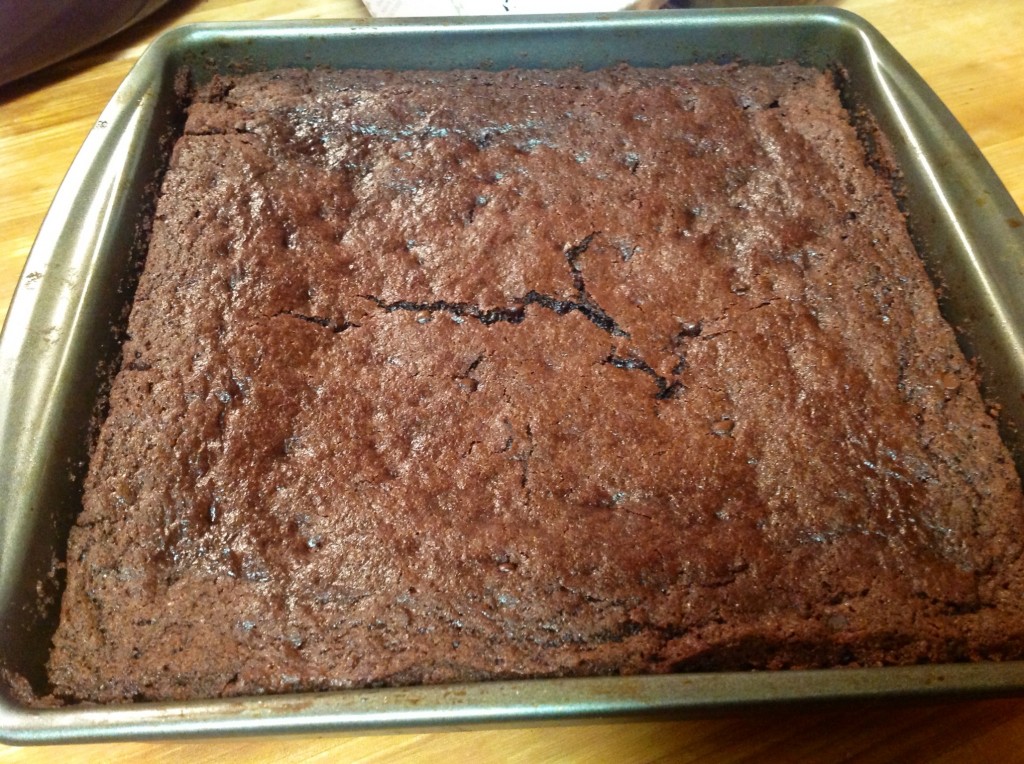 The Vanilla Cake Mix allows you to get creative and add whatever ingredients you like to turn it into carrot cake or raspberry cake or whatever floats your boat. I swirled in some melted chocolate to create a marble effect, then I frosted it with chocolate frosting and topped it with chocolate chips. The cake was moist and delicious.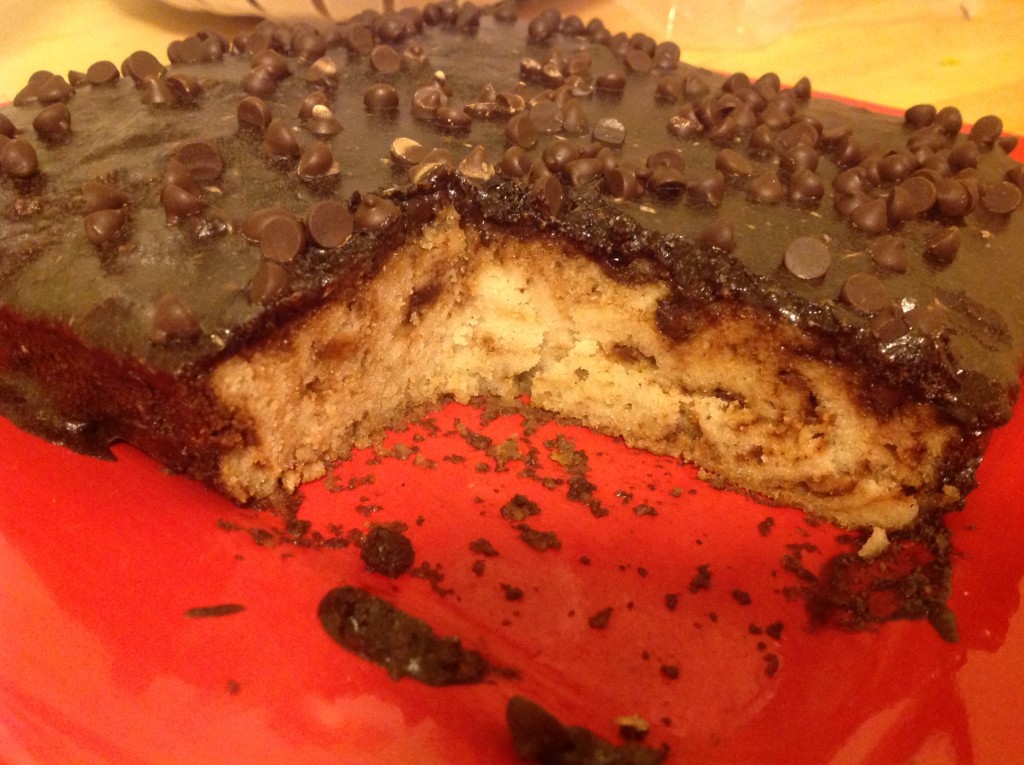 I'm looking forward to see what other creations Julie comes up with but in the meantime, make sure you try these two mixes. Check out her website for ordering information for these mixes as well as her cookbooks, how-to videos and recipes galore.
Wholesome Chow and Bob's Red Mill
Be sure to look back at the reviews I wrote for Wholesome Chow's baking mixes and frosting mixes and Bob's Red Mill's Gluten-Free Pie Crust. They are also favorites of mine.
Gluten-free baking just got a whole lot easier and a lot more delicious. There's nothing wrong with taking a little help from the experts. After all, you need to save your energy for indulging in so much yumminess and fielding compliments from your guests. Enjoy!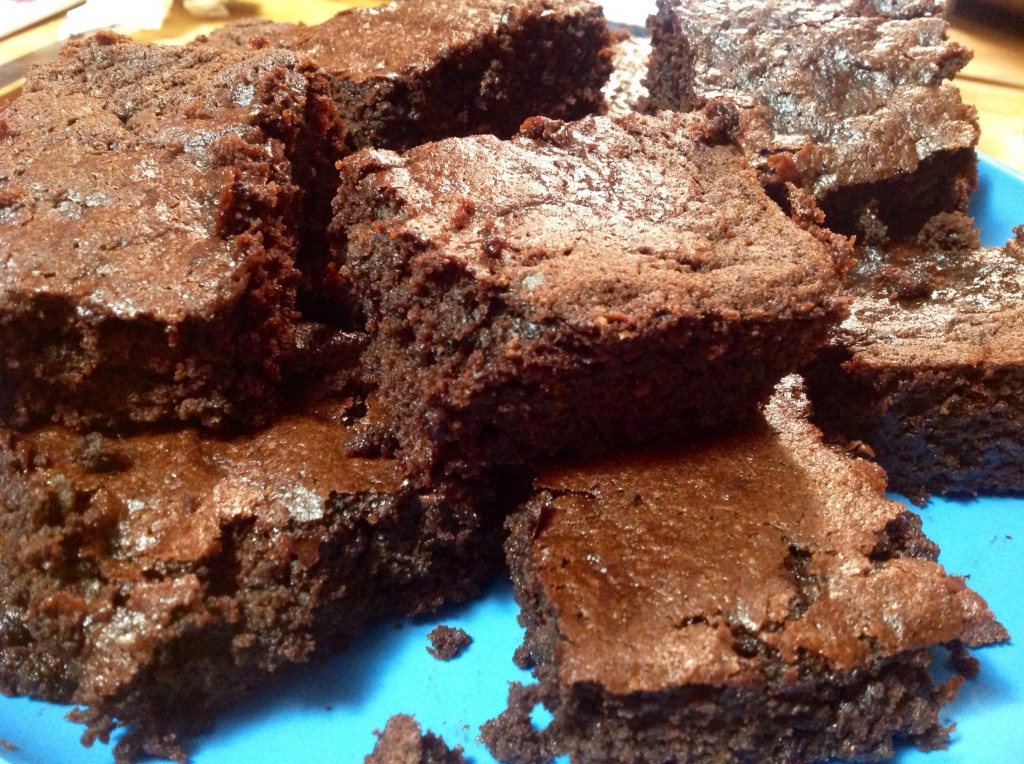 The "V" Word: Say it. Eat it. Live it.
(Visited 1,721 times, 1 visits today)