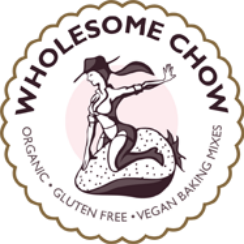 Remember when I hated baking? If you have been following me for any length of time, you probably remember. I don't like to measure when I cook and I have limited patience but I keep at it because I'm stubborn. And truth be told, the more I bake, the less I hate it. I'm getting better at it, even the dreaded gluten-free baking!! AACK!!
Well, gluten-free baking just got a little easier. Wholesome Chow Baking Mixes are the answer to my baking prayers. Wholesome Chow, founded by Chef Veronica Rains and Jeffrey Bailey, offers a line of vegan, gluten-free and organic baking mixes that make it so easy to have delicious, vegan, gluten-free treats.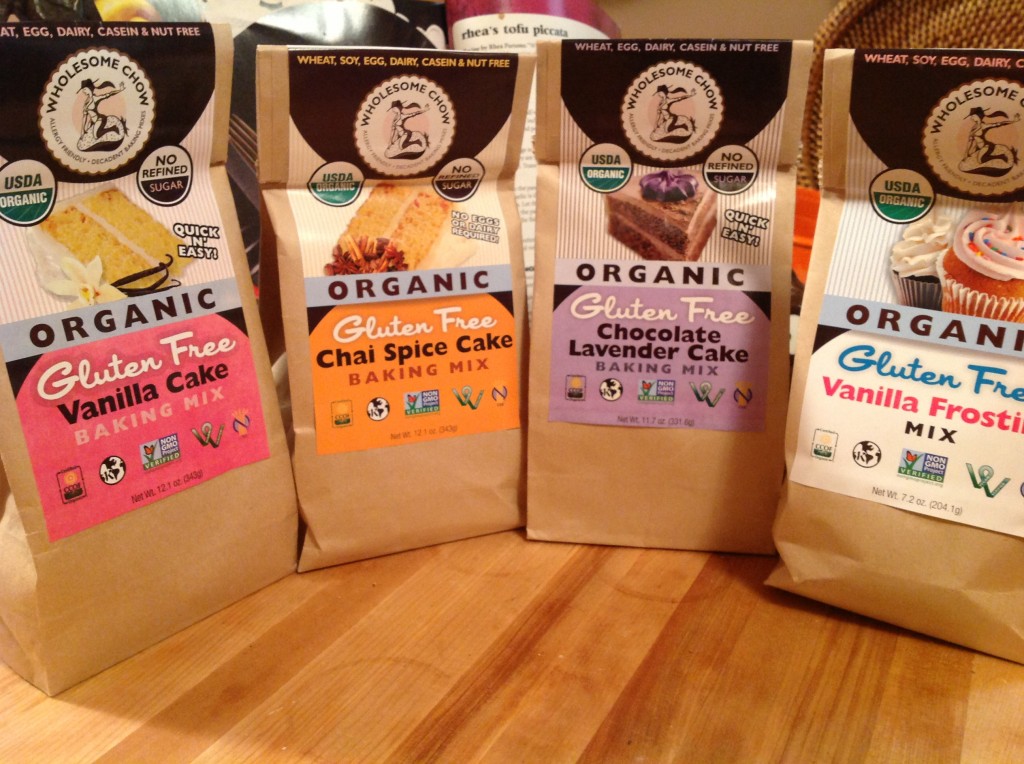 Wholesome Chow's entire line of Organic Gluten Free & Vegan Baking Mixes is happily produced by hand in a 100% dedicated facility free from: Gluten, Wheat, Eggs, Dairy, Casein, Soy, Peanuts & Tree Nuts. Oh, and they are certified non-GMO too! All you have to do is add oil and non-dairy milk, mix and eat!! It couldn't be simpler or more delicious.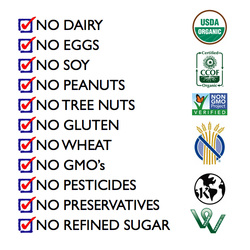 Wholesome Chow makes (get ready, the list is long) all-purpose baking mix, hi-protein pancake mix, vanilla cake mix, chocolate cake mix, lavender cake mix, chocolate lavender cake mix, chai spice cake mix, brownie mix, scone mix, lemon poppy muffin mix, and frosting mixes in chocolate and vanilla. Whew! That's a lot of vegan, gluten-free baking made easier.
So when Tom's and my anniversary was coming up, I planned to make our traditional carrot cake. Our wedding cake was a carrot cake that we bought and decorated ourselves. Our theme was autumn leaves and Westies. <3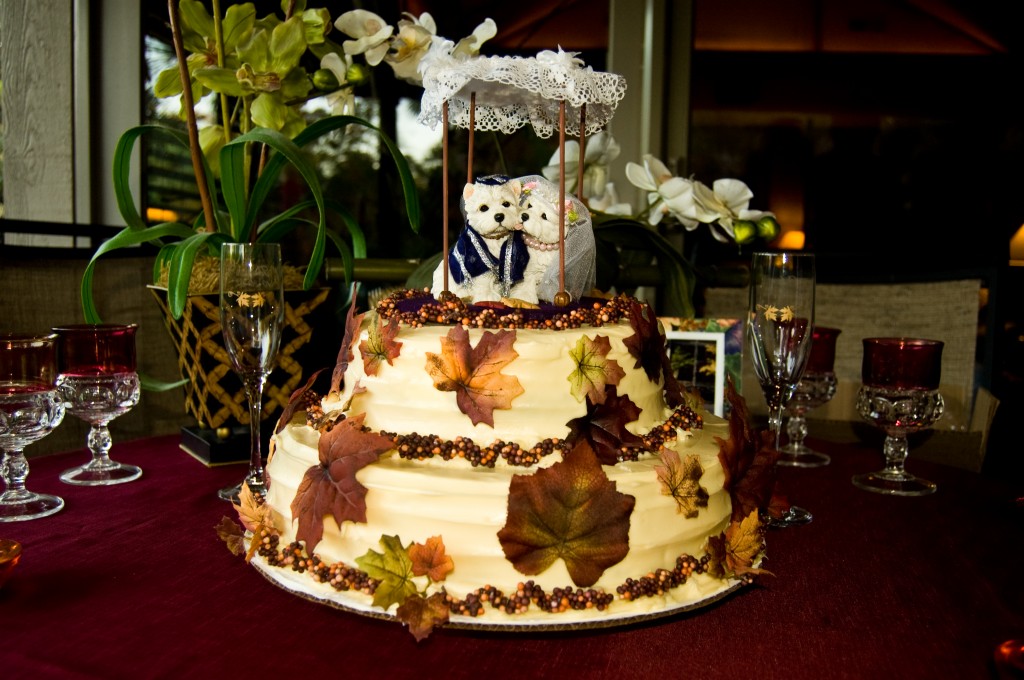 Every year, we have one whether it's store-bought or homemade. Sometimes we may only get a slice but we try to keep this tradition. This seemed like a good time to try out some of Wholesome Chow's mixes. I chose the Wholesome Chow Chai Spice Cake Mix as my base.
Instead of plain non-dairy milk, I used So Delicious Dairy Free Pumpkin Spice Coconut Milk. Then I added about one cup of fresh grated carrots and 1/2 cup of chopped walnuts. Mix and bake. No fussing with different flours, baking powder, sugar or gums! Easy!
The cake baked up light, fluffy and tender. It looked beautiful!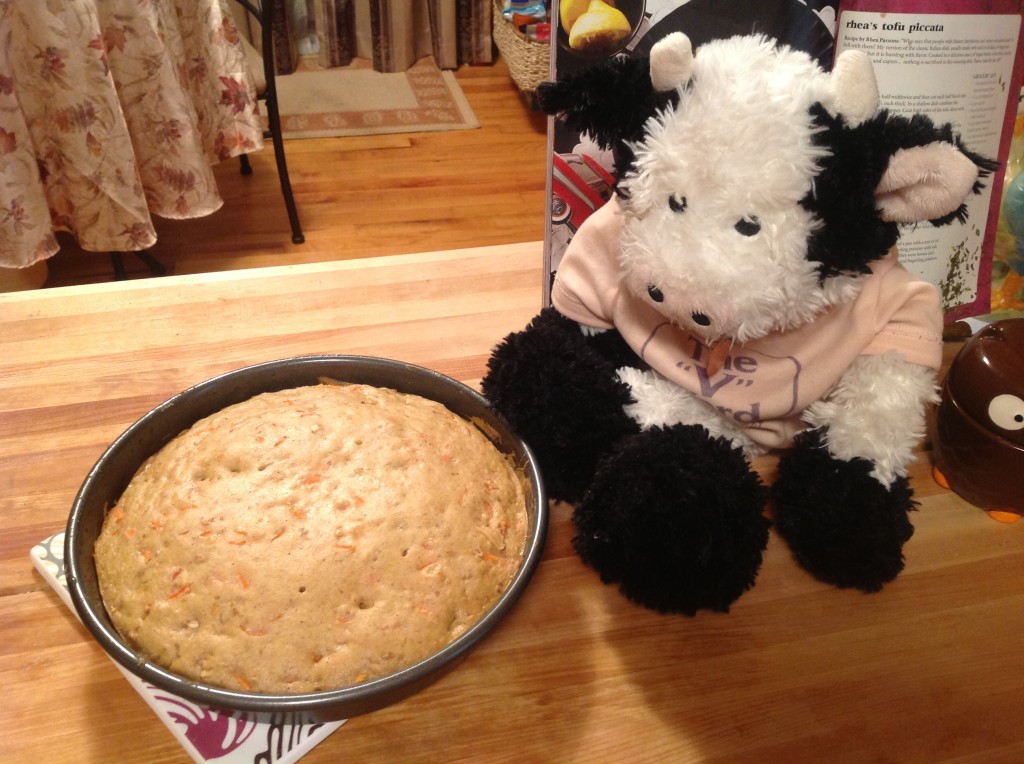 Onto the frosting. Full disclosure: I do NOT like making frosting. I know it's easy: powdered sugar, milk, vanilla. But mine never comes out thick enough. It never looks like the frosting I see in pictures. So I was excited to try Wholesome Chow's Vanilla Frosting Mix.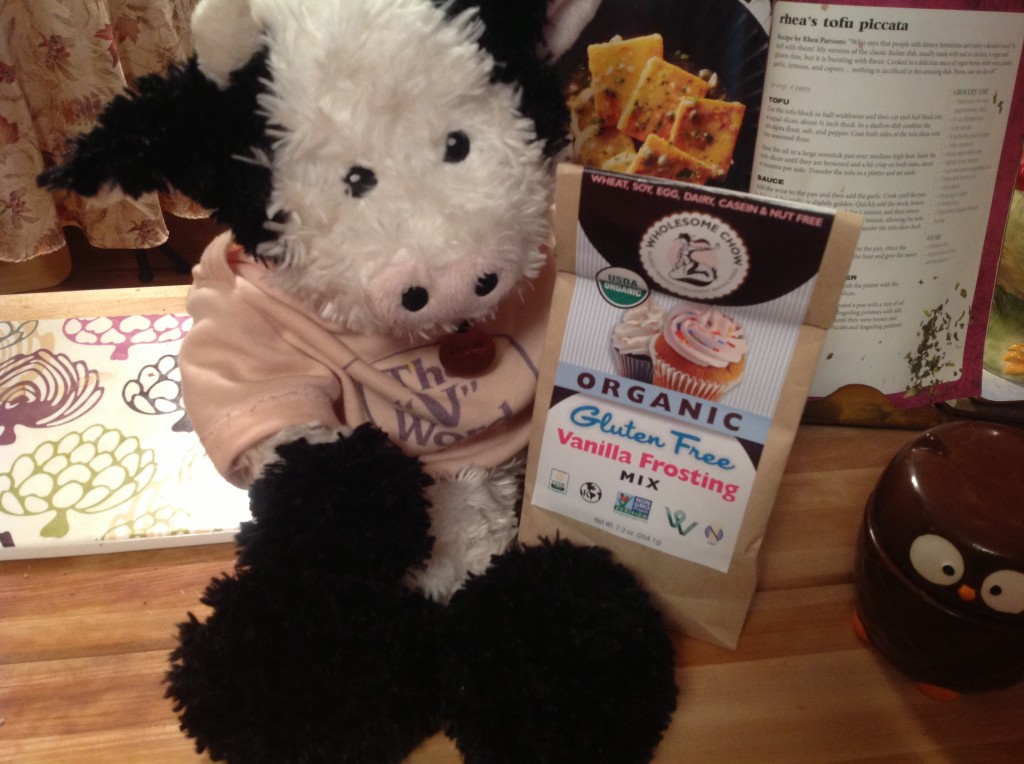 Of course I had to make it my own so I started by creaming together V-Butter and vegan cream cheese. Then I added some maple syrup and extra vanilla (I like a strong vanilla taste). I added the frosting mix and TA-DA! I had a thick, creamy frosting that I had to put in the fridge before I just ate it all. It was sooo good. So good that I'm refusing to make another cake until I get more of Wholesome Chow's frosting mixes (hint, hint). Yup, that good!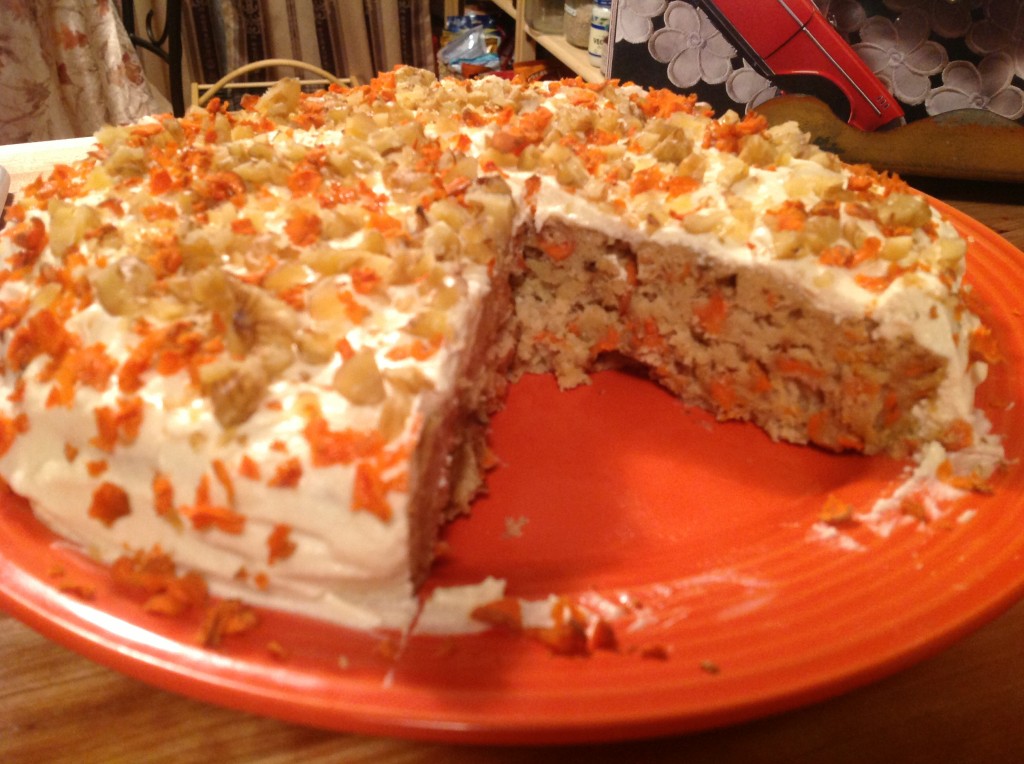 The cake was incredibly moist. I think using the So Delicious Pumpkin Spice Milk added a lot of creamy goodness. The cake was light and full of flavor. The frosting was thick, creamy and held up so well (unlike my own). It was a delicious way to celebrate our anniversary. See my recipe below.
Whether you need a little help with baking or just want a mix that is not only easy but healthy and wholesome, Wholesome Chow Baking Mixes are the products for you! Now that I've tried a couple, I want to try them all! And I want Chef Veronica to teach me how to get my frosting so thick.
Check out their web site which has tons of recipes and you can order Chef Veronica's cookbook, "Gluten-Free Vegan Baking with Wholesome Chow."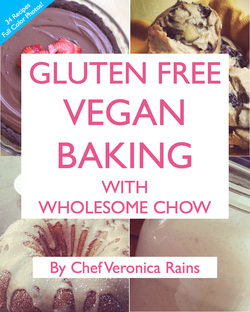 Wholesome Chow Baking Mixes can be purchased in over 750 stores or you can order directly online with FREE SHIPPING on orders over $25.  For more information:
Pumpkin Carrot Chai Spice Cake with Maple Cream Cheese Vanilla Frosting
GF, SF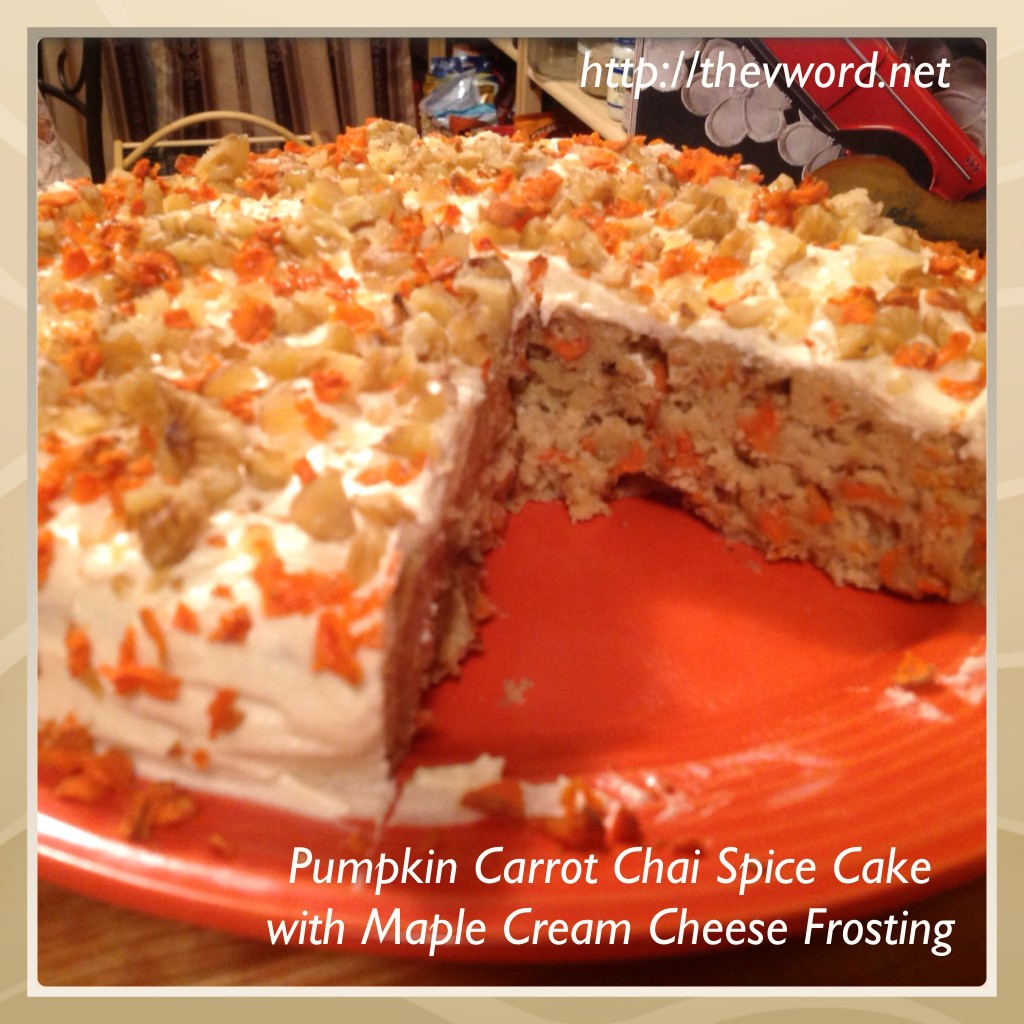 1 ¼ cup So Delicious Pumpkin Spice Coconut Milk
1 tsp. apple cider vinegar
¼ cup oil
1 packet Wholesome Chow Chai Spice Cake Mix
1 cup grated carrots plus more for garnish
1 cup walnuts, chopped, divided
For the frosting­­­­­­­­­­­­­­­
4 Tbs. V-Butter or vegan butter
6 oz. vegan cream cheese
2 Tbs. maple syrup
1 tsp. vanilla
1 packet Wholesome Chow Vanilla Frosting Mix
To make the cake: Preheat the oven to 350 degrees. Grease a 9-inch cake pan and set aside. In a medium bowl, combine the So Delicious Pumpkin Spice Coconut Milk with the vinegar. Let it sit until it gets a bit frothy, about 5 minutes. Add the oil to the milk and whisk well.
Slowly mix the Wholesome Chow Chai Spice Cake Mix into the liquid ingredients. Stir until everything is smooth and well-combined. Fold in the carrots and about ½ cup of the walnuts.
Pour the batter into the cake pan and smooth the batter with a spatula on top. Bake for 25 -28 minutes. Let cool before removing the cake from the pan. Let the cake cool completely before frosting.
To make the frosting: In a large mixing bowl, add the butter and the cream cheese. Using an electric hand mixer, combine the butter and cream cheese until smooth. Add the maple syrup and vanilla and mix again until well-combined. Add the Wholesome Chow Vanilla Frosting Mix to the bowl and mix until you have a thick frosting. Scrape down the sides of the bowl to make sure you don't lose a drop! Cover the bowl with plastic wrap and refrigerate until ready to frost the cake. After frosting the cake, garnish the top of the cake with the remaining grated carrots and chopped walnuts. Enjoy!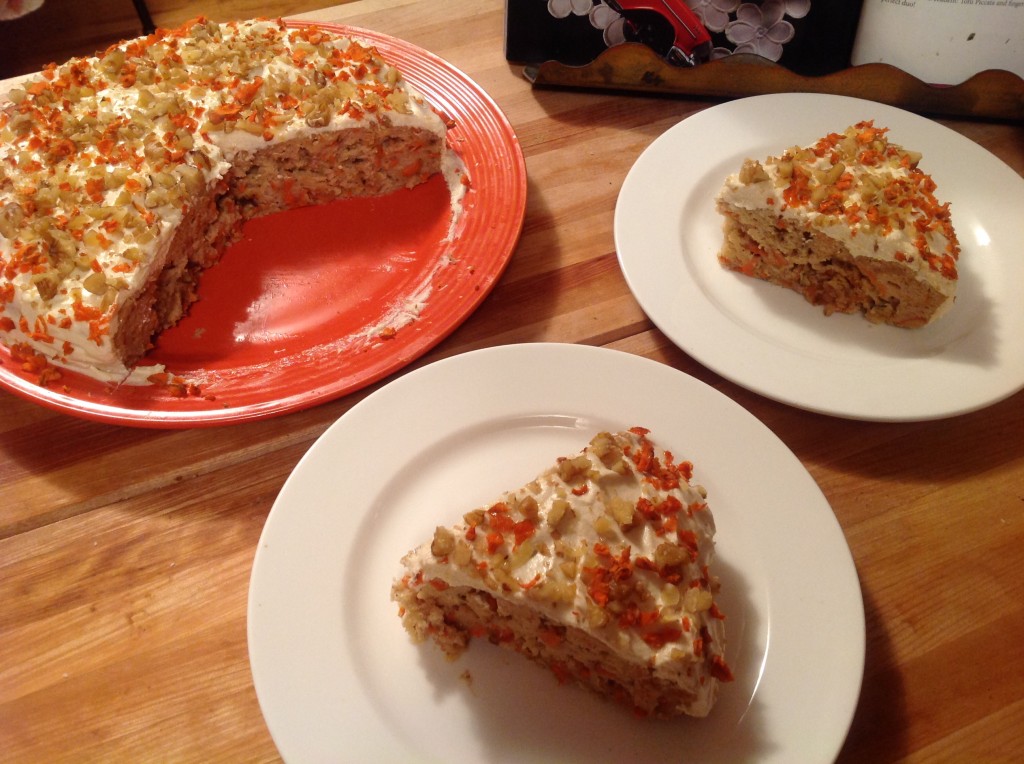 The "V" Word: Say it. Eat it. Live it.
(Visited 3,500 times, 1 visits today)