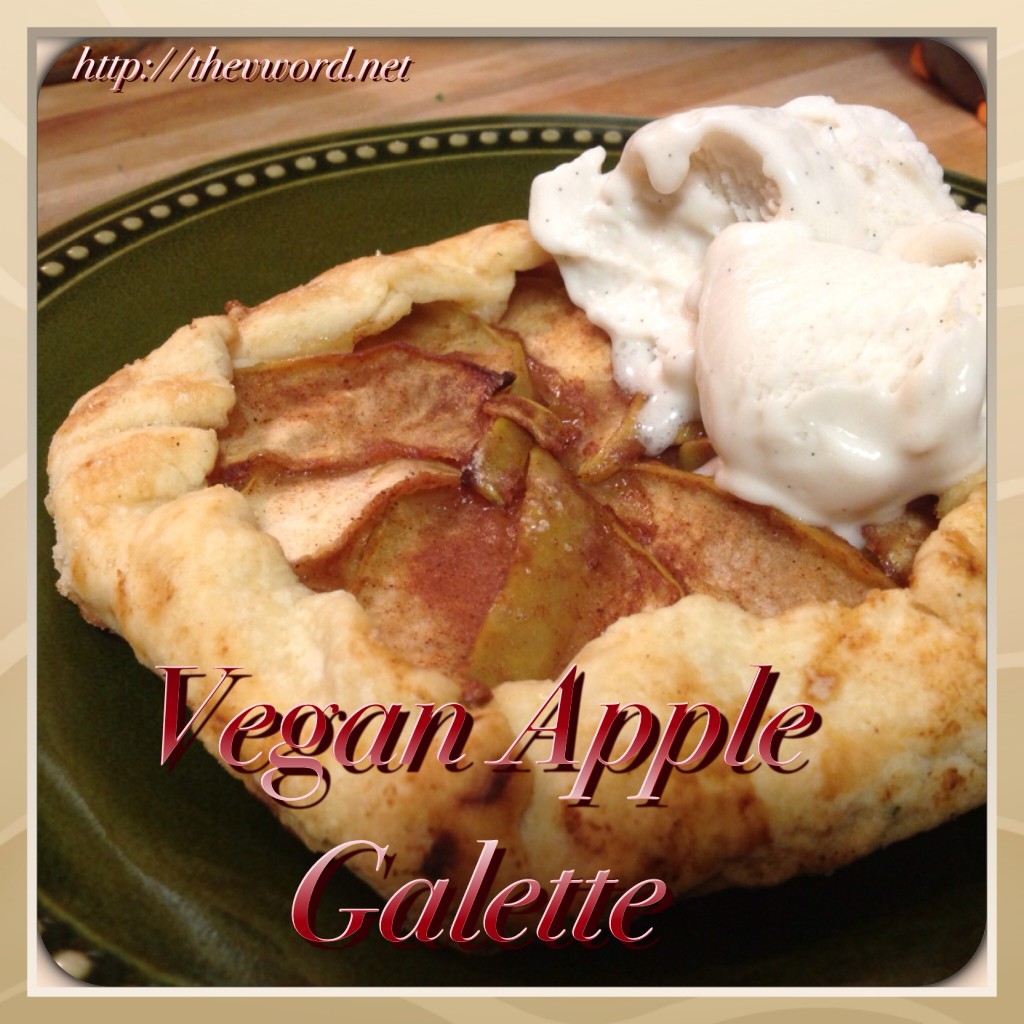 "Easy as pie." I've always had issues with this saying. Tom uses it a lot and it's become a sort of bit between us. He says something is as "easy as pie" and I reply, "Pie is not easy!" Because to me, baking is not easy. While I am not as baking-challenged as I used to be and I don't hate baking anymore, I still don't find it easy – especially when it involves dough that has to be rolled out. Let's just say I can find lots of more enjoyable ways to use my rolling pin – hammering nails, crushing crackers, self-defense, etc.
And if regular baking has its challenges, gluten-free baking is a whole other obstacle course – especially when it involves dough that needs to be rolled out. Gluten-free pastry dough is so fragile and hard to work with. But it just got a whole lot easier!
Bob's Red Mill has introduced their Gluten-Free Pie Crust Mix. It couldn't be easier. All you have to do is add butter and water and mix! Chill it, roll it and TA DA – you have pie dough. Not just any pie dough but a light, flaky and delicious pie dough that no one would ever guess is gluten-free.
I used my package of Bob's Red Mill Gluten-Free Pie Crust Mix to make amazing apple mini-galettes. I've made my own vegan, gluten-free pastry dough before but this was so flaky, so light and tender, I would have guessed gluten had gotten in there somehow. The galettes were incredible!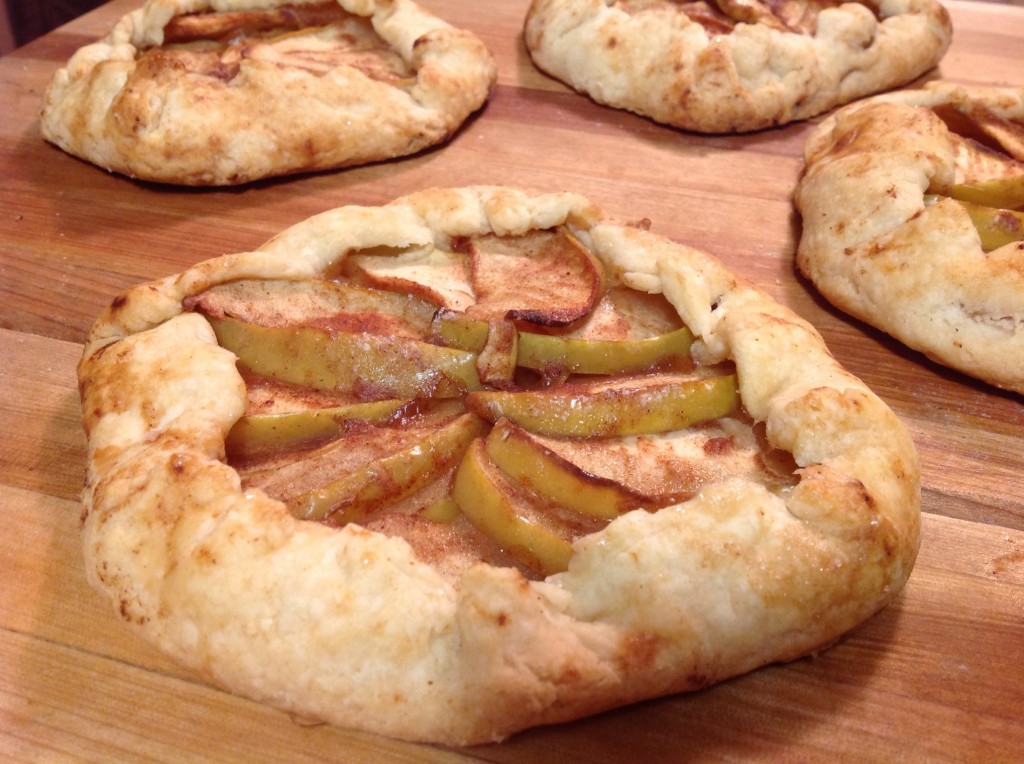 The pie crust mix doesn't have to be used to just make desserts. It can also be used to savory purposes. When I made my Jamaican "Beef" Patties, I didn't make them gluten-free because I wasn't up to trying to make gluten-free pastry dough that day. Now I can use this same pie crust mix, add savory ingredients and have a delicious, gluten-free version of my Jamaican patties.
It shouldn't be surprising that Bob's Red Mill would make a gluten-free pie crust mix that would work so incredibly well. After all, whenever I bake, Bob's products are all over the place – the baking powder, the baking soda, the active dry yeast, the xanthan gum, the guar gum, and my favorite gluten-free flour mix – they are all from Bob's Red Mill. They are my go-to brand for baking ingredients.
One bag of pie crust mix makes two 9-inch pie crusts. That's a lot of yumminess out of one small bag. All you have to add is the butter – my palm oil-free, soy-free V-Butter works perfectly – water and filling. It's…well….ok, I guess I have to say it…it's easy as pie.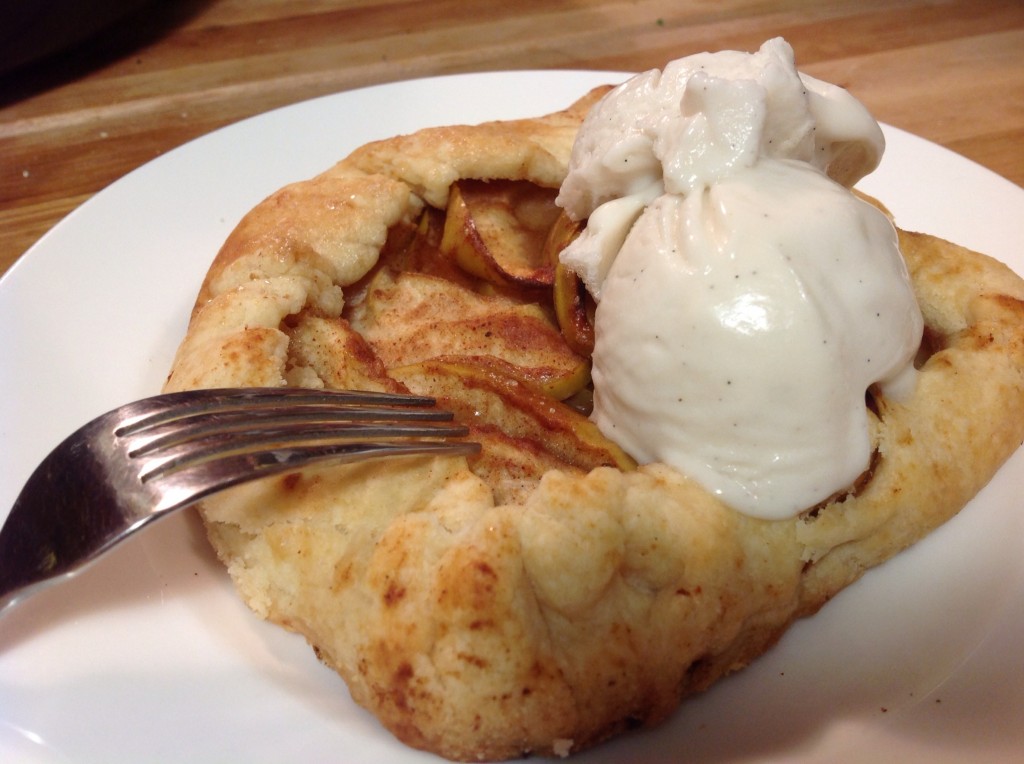 Check out the Bob's Red Mill web site and then get baking! Maybe you could start with my adorable apple mini-galettes. Enjoy!
Vegan Apple Mini-Galettes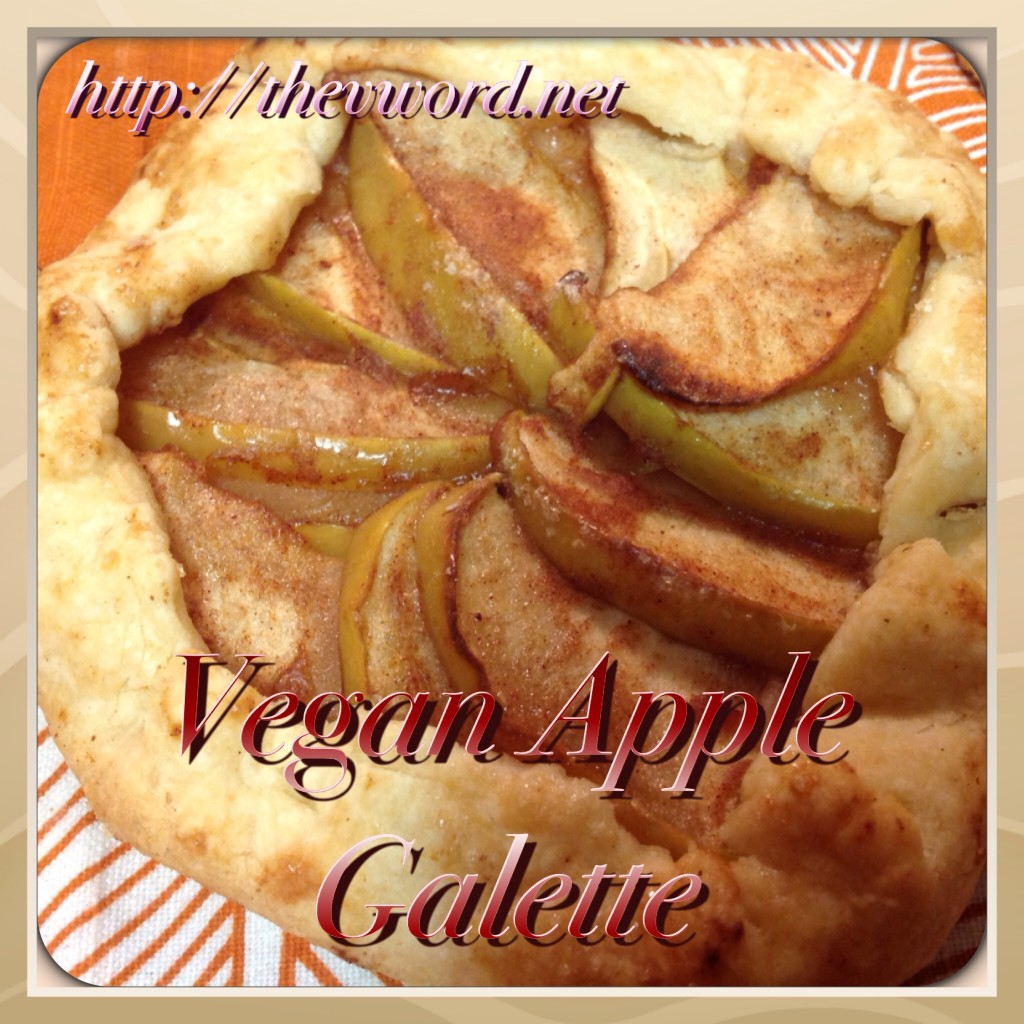 GF, SF if using soy-free butter
Makes 8 mini-galettes
For the dough­­­­­­­­­­­­­­­
1 package of Bob's Red Mill Gluten-Free Pie Crust Mix
16 Tbs. (1 cup) cold V-Butter or vegan butter, cut into small pieces
¼ cup coconut oil
1/3 cup ice cold water
Brown rice flour for dusting
2 Tbs. non-dairy milk for brushing
For the filling
4 apples, peeled or unpeeled, sliced thinly
1 Tbs. lemon juice
1 Tbs. brown rice flour
1 ½ tsp. ground cinnamon
½ tsp. ground nutmeg
1 tsp. vanilla
¼ cup + 2 tsp. sugar, divided
3 Tbs. water
To make the dough: Pour the pie crust mix into a food processor. Add the butter and the coconut oil and pulse until you have crumbles of dough. Add the ice cold water and pulse until it comes together as a dough.
Transfer the dough to a floured work surface. Cut it in half and shape each half into a smooth disk. Wrap each disk in plastic wrap and chill in the refrigerator for one hour.
To make the filling: In a large bowl, combine the apple slices, lemon juice, flour, cinnamon, nutmeg and vanilla. Toss to mix and coat all the apple slices. Add the ¼ cup of sugar and the water and mix everything well.
To make the galettes: Preheat the oven to 400 degrees. Line 2 large baking sheets with parchment paper. Take one half of the dough out of the refrigerator. Divide the dough into 4 pieces. Using a floured rolling pin, roll each piece into a thin circle that is about 6 inches in diameter. Transfer the dough circles onto the baking sheet.
Arrange apple slices in the middle of each dough circle leaving about a one-inch border. Fold the edges of the dough up over the filling.  Repeat with the second half of the dough until you have 8 mini-galettes.
Brush the galettes with milk and then sprinkle the remaining sugar over them. Bake for 40 minutes, turning the pans around halfway through. Allow to cool. Serve at room temperature or warm with vanilla ice cream.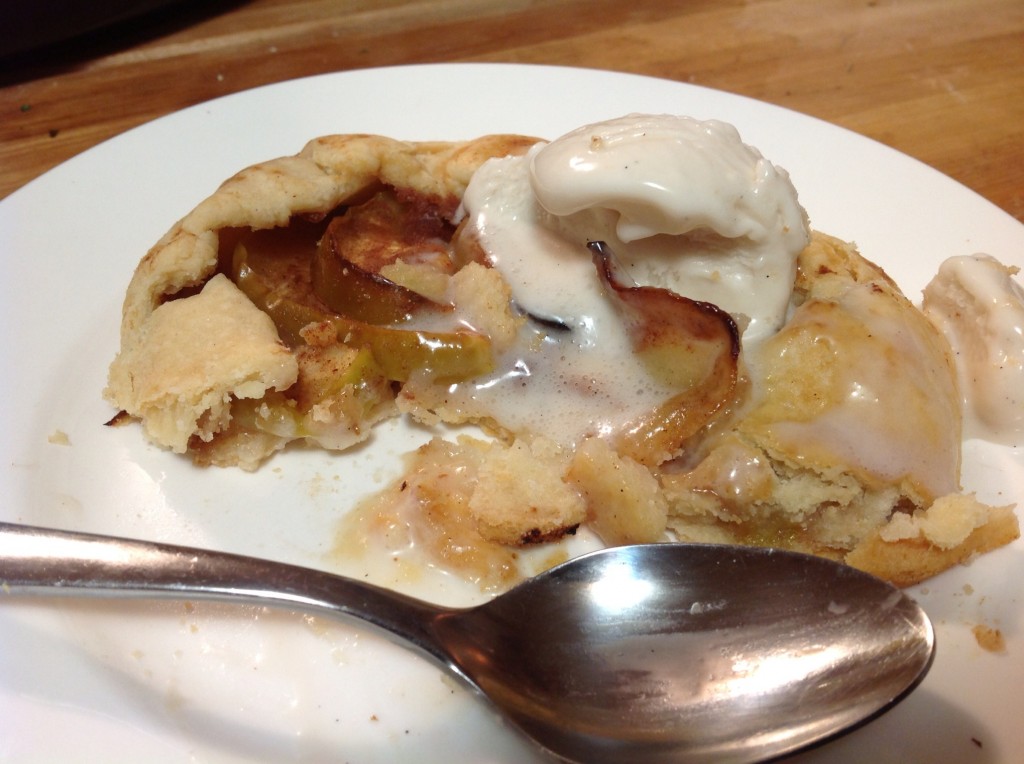 The "V" Word: Say it. Eat it. Live it.
[amd-zlrecipe-recipe:34]
(Visited 2,550 times, 1 visits today)