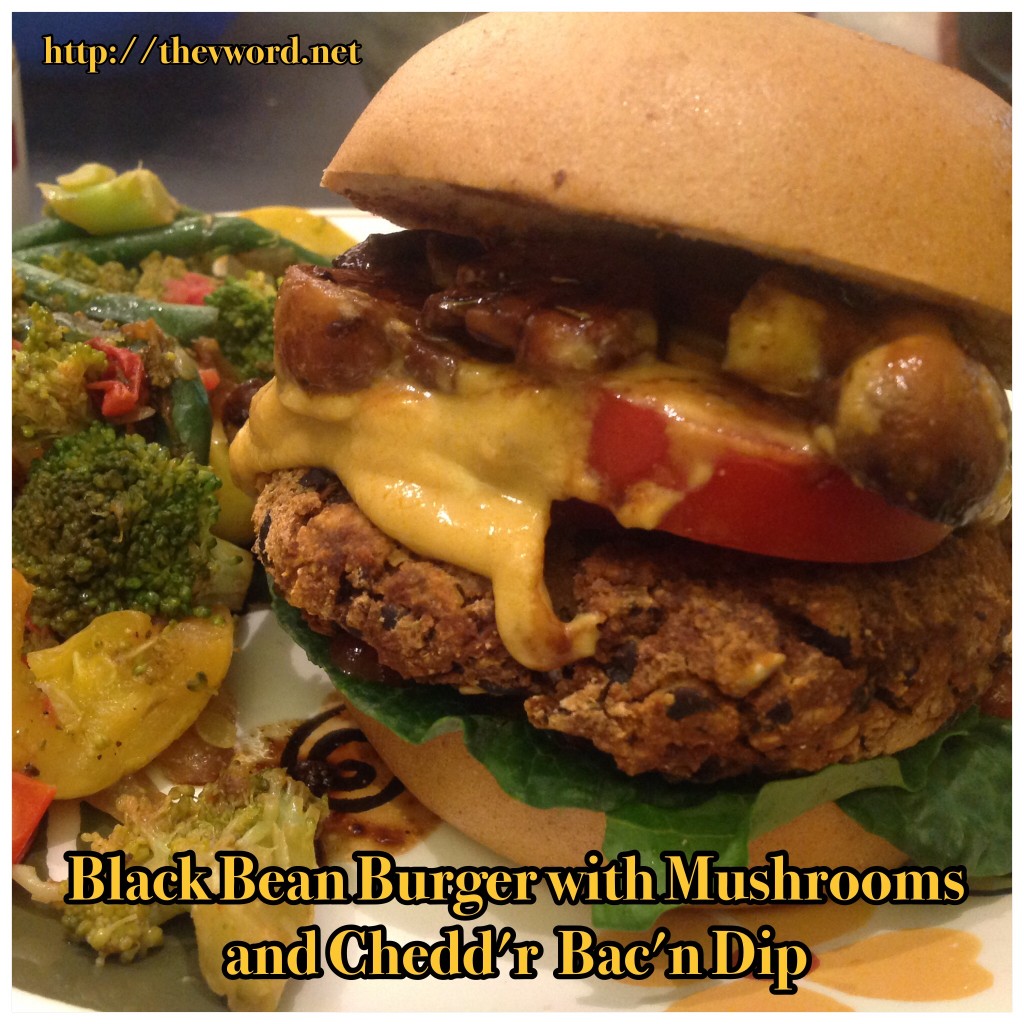 I told you a bit about Let Thy Food when I shared my recipe for my Spinach Artichoke Flatbread Pizza. I said then that I would do a full review of the company and here it is!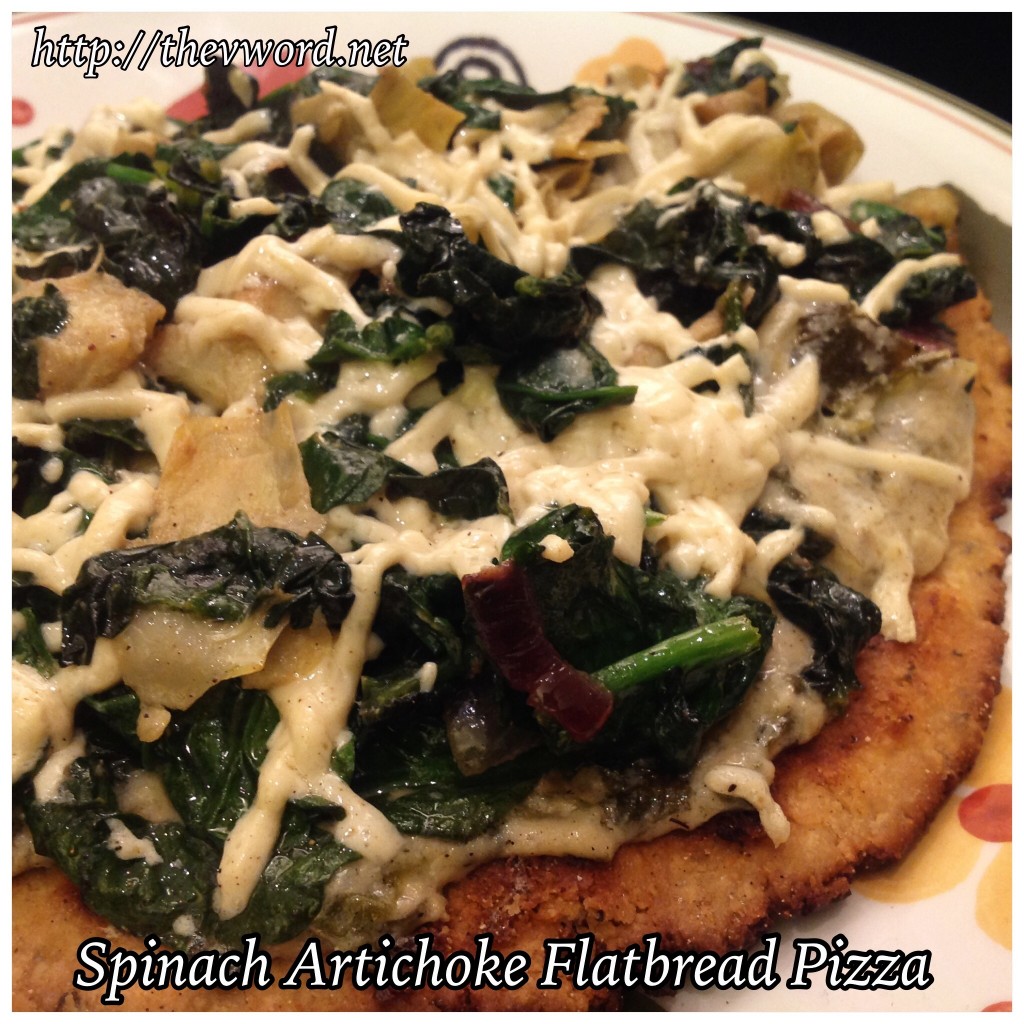 Let Thy Food is a company founded by Christina and Jeremy Bartel who have a passion for great food that is decadent, satisfying, delicious and made with whole ingredients. Based in Colorado, Let They Food makes products that are all-natural, non-GMO, mostly organic, vegan and gluten-free.

Let Thy Food currently offers 3 products: Spinach Artichoke Dip, Chile con Queso and Cdedd'r Bac'n Dip.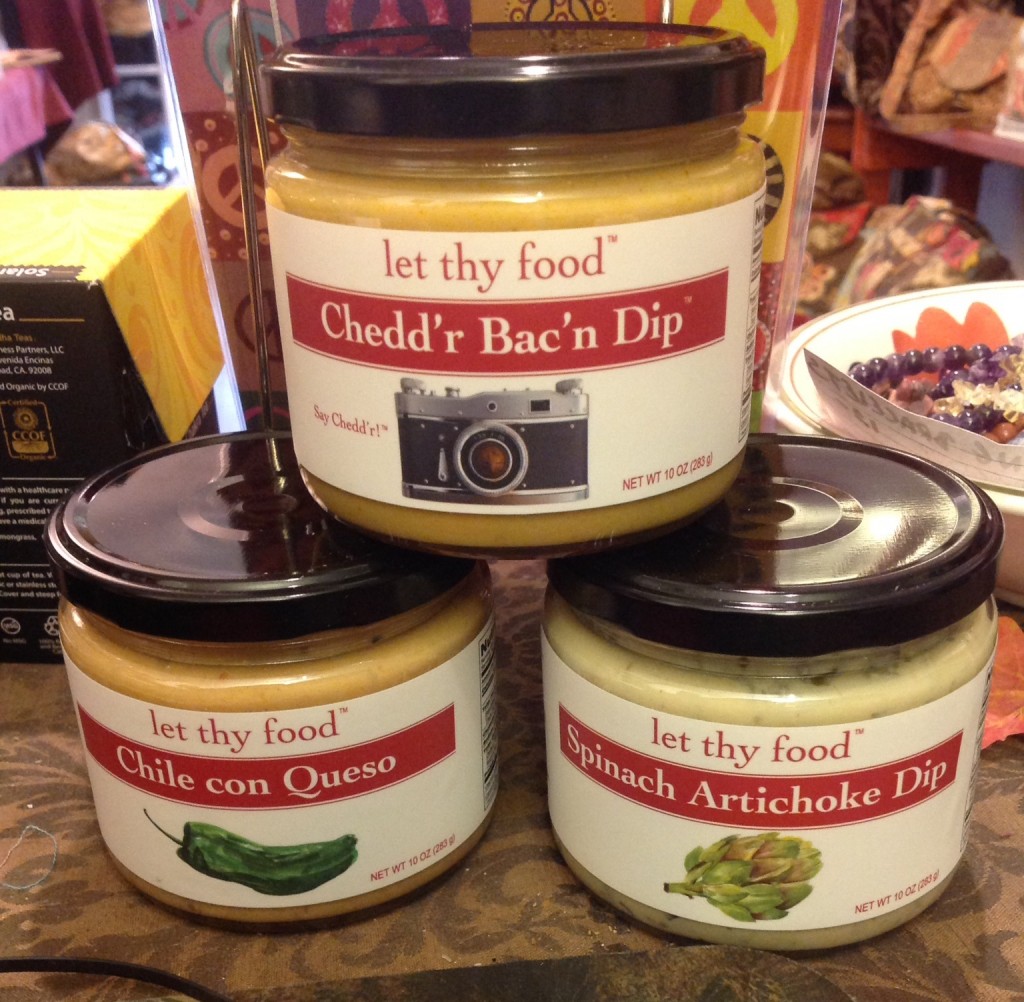 The Spinach Artichoke Dip is creamy and decadent with spinach and tangy artichoke hearts. It's made with white wine and gourmet spices. I used this dip to make my Gluten-Free, Yeast-Free Spinach Artichoke Flatbread Pizzas.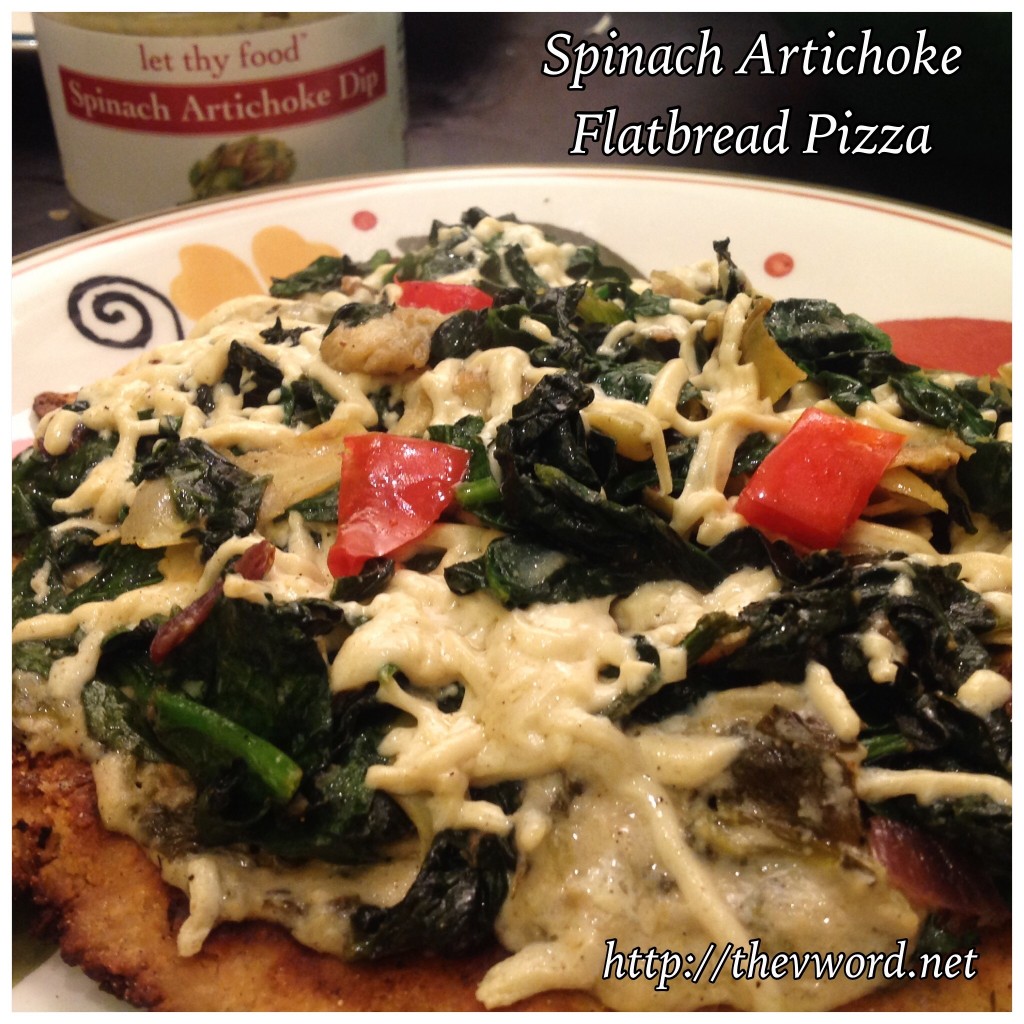 Once the flatbreads were made, I spread Let Thy Food Spinach Artichoke Dip over them.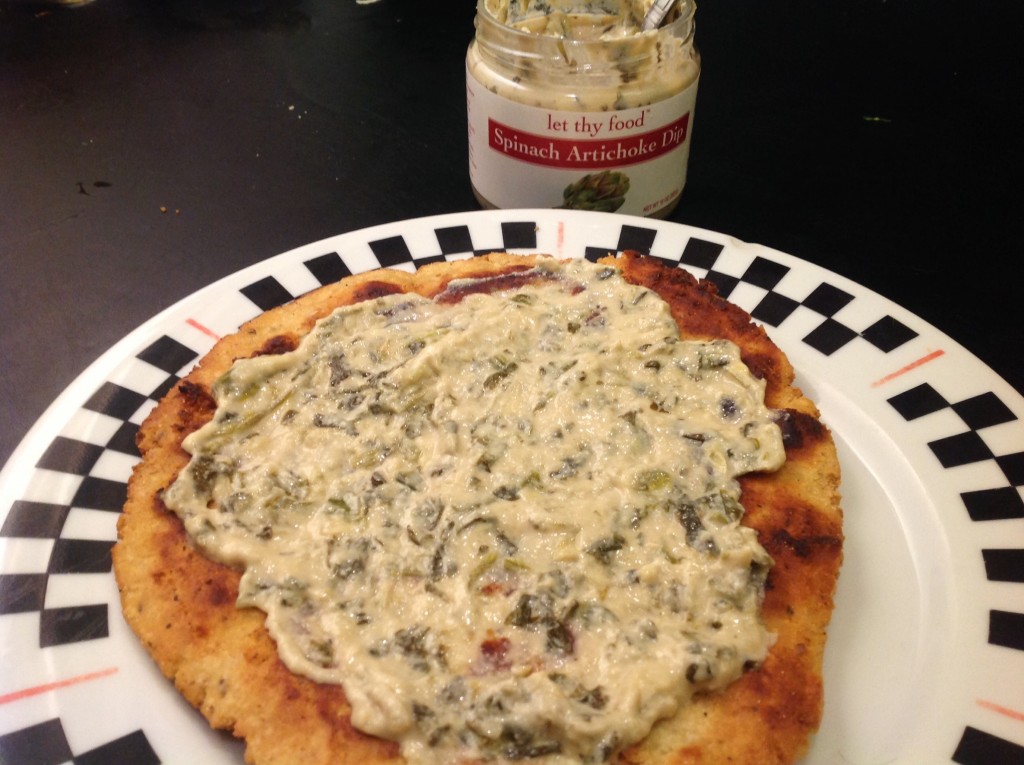 Then I topped it with even more sauteed spinach and artichoke hearts. Then the Daiya vegan mozzarella was melted on top. Best. Pizza. Ever. See the whole recipe here.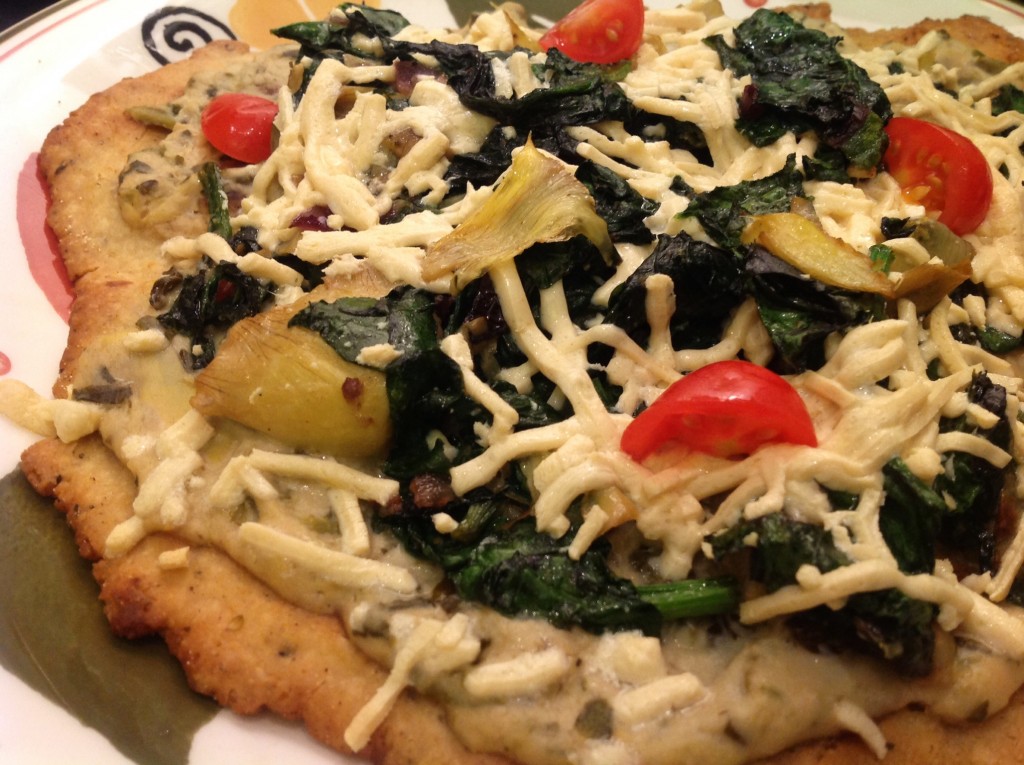 I used the Chile con Queso for my rice. It's luxurious, creamy and spicy with roasted green chile.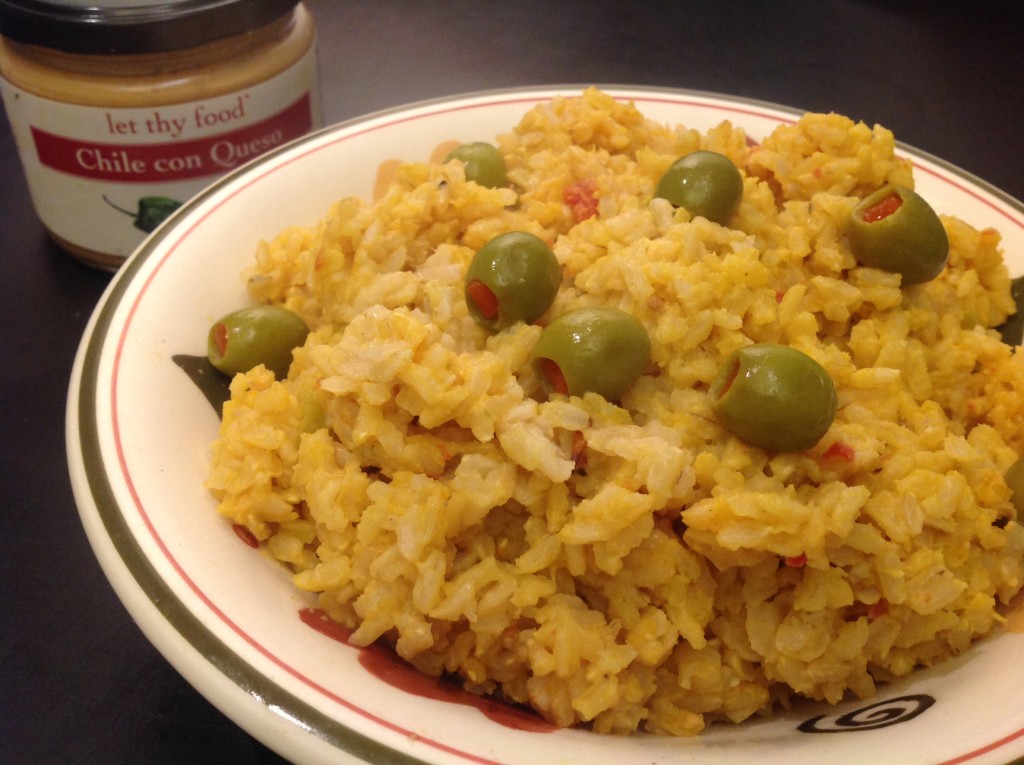 Besides the rice, I just dolloped this yummy queso all over a beans and veggie mix that we had with the rice. So delicious. This would taste so good on nachos, enchiladas, or anything.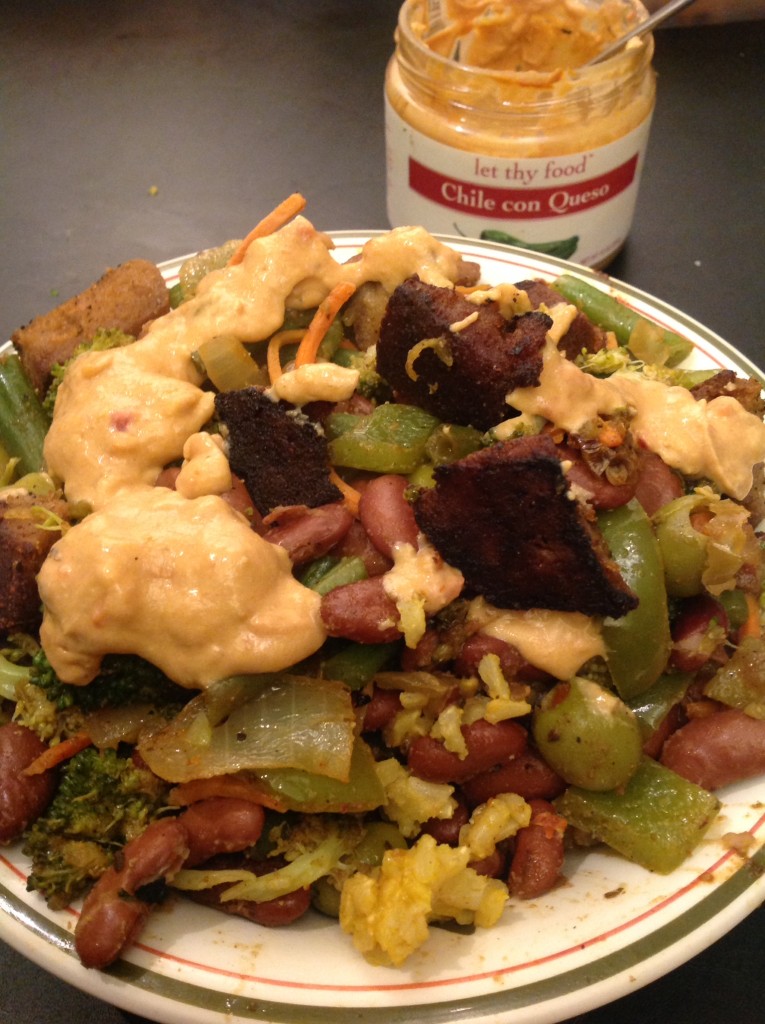 Lastly, the Chedd'r Bac'n Dip is out of this world. It's cheesy, smoky and just so indulgent. I didn't want to do anything with this dip besides pouring it down over a burger.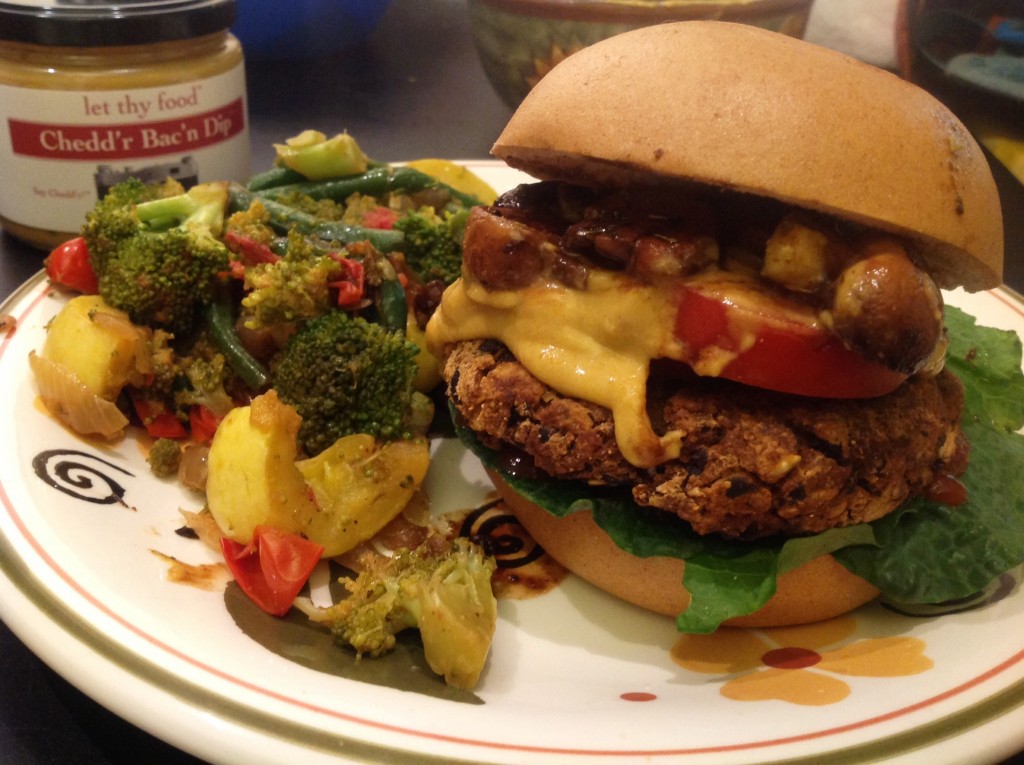 I made black bean burgers and topped them with lettuce, tomato and sauteed mushrooms.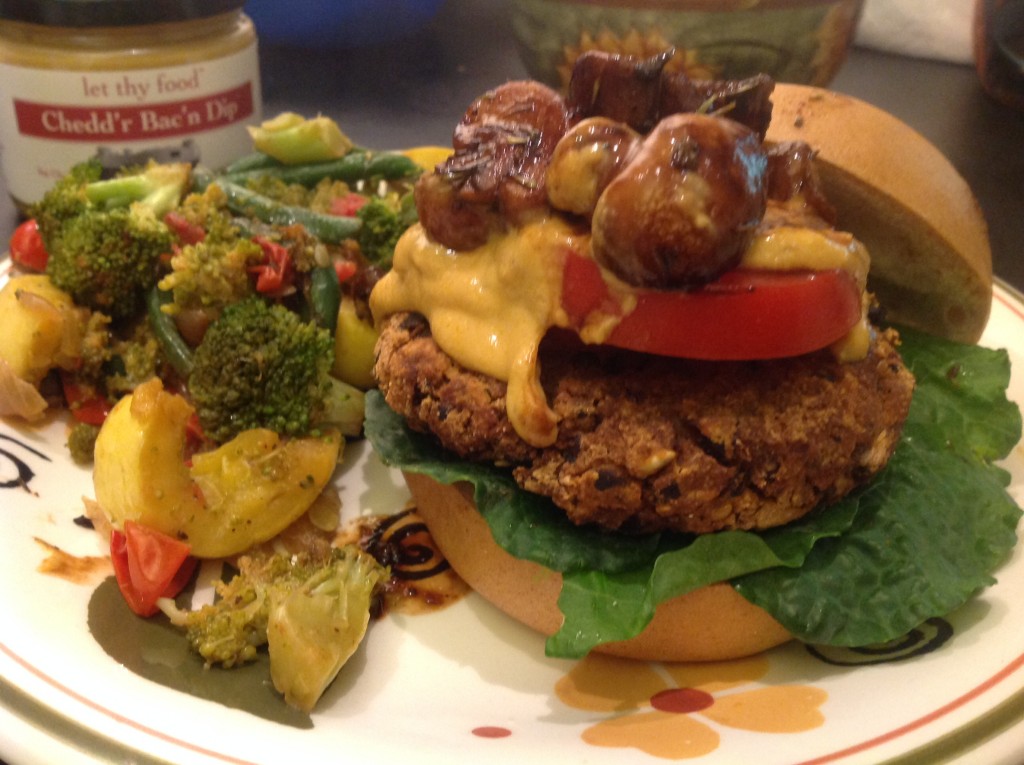 Then the Chedd'r Bac'n Dip came pouring down to turn my burgers into vegan bacon cheeseburgers. We needed a lot of napkins for these burgers!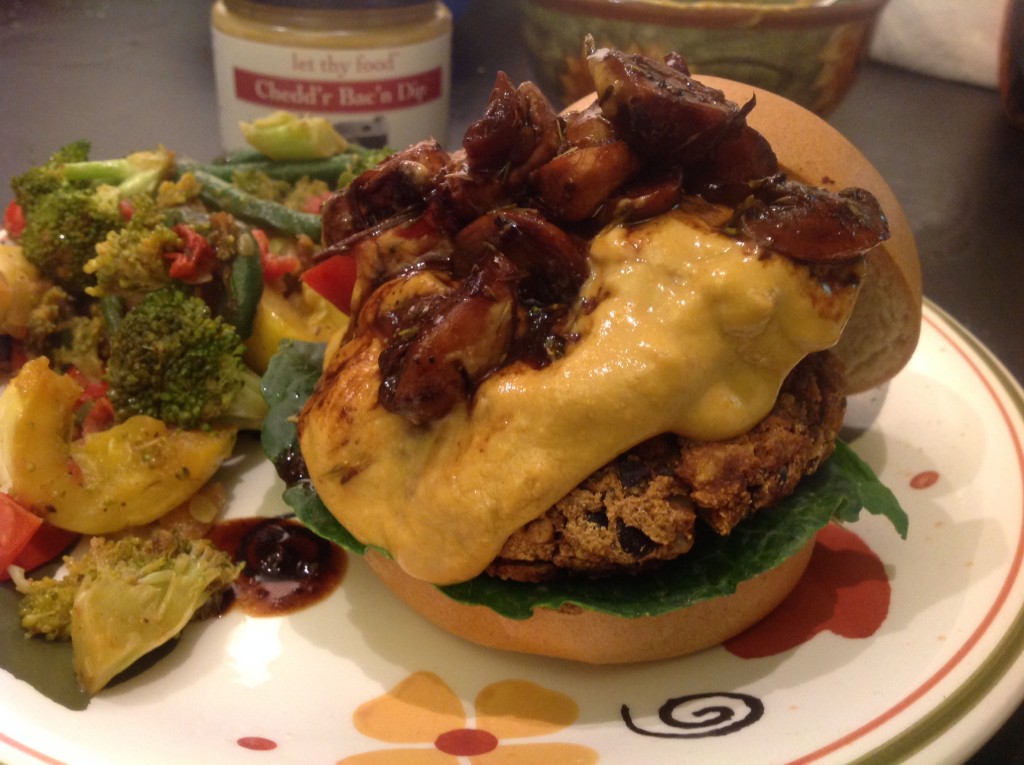 Every product Let Thy Food makes in incredible. You definitely want these little jars of heaven in your kitchen. You can order any of their products on their shop or see the store locator for where to buy them near you. The web site also has lots of yummy recipes and amazing food porn!
Let They Food donates a portion of all proceeds to Denver Rescue Mission.
Thank you, Let Thy Food, for the amazing dips!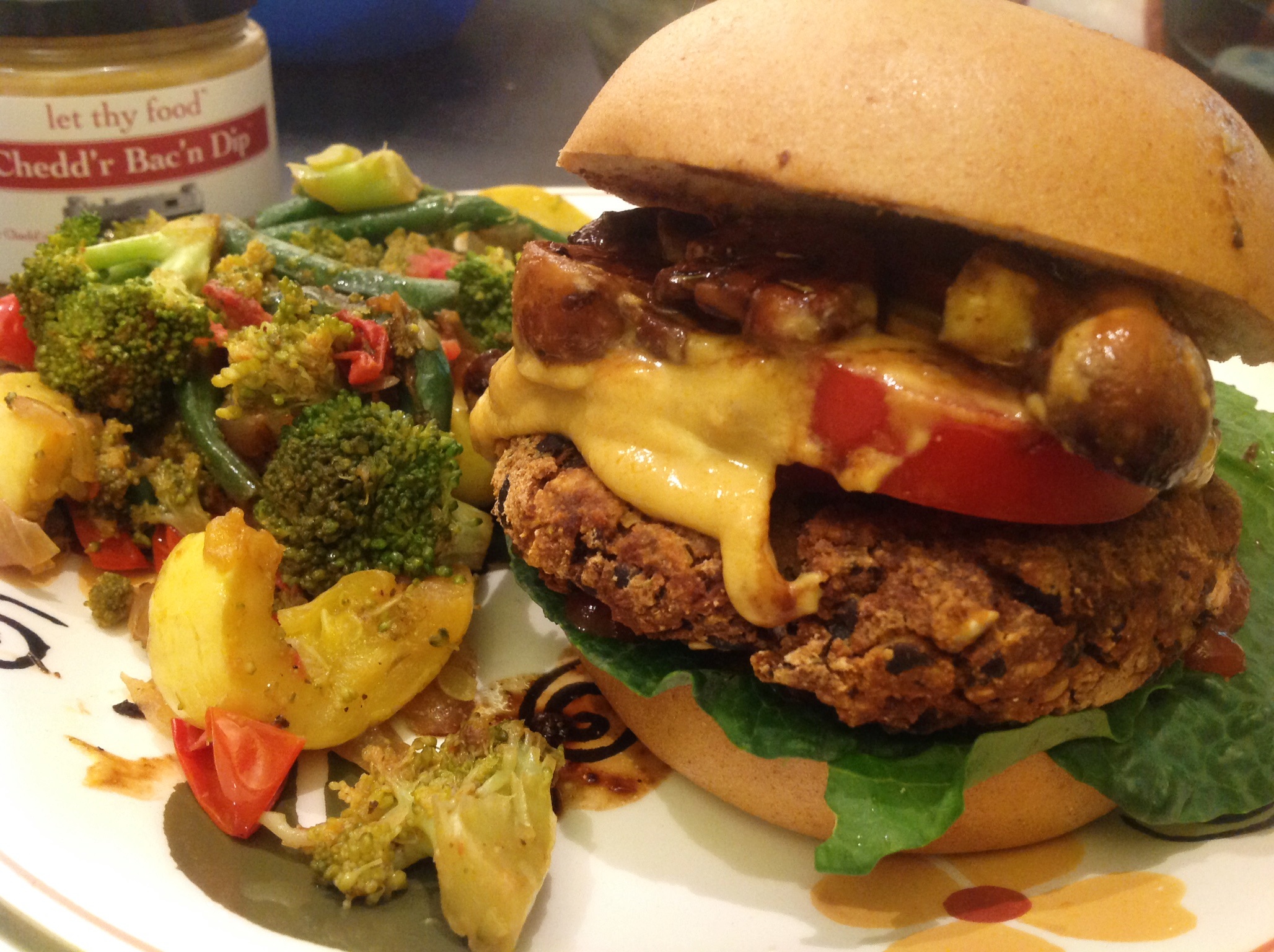 The "V" Word: Say it. Eat it. Live it.

Dip it.

 
(Visited 1,119 times, 1 visits today)