Ask Dr. V – Burgers
Welcome to another day of VeganMoFo – the month of vegan food. Be sure to check out some of the thousand participating bloggers! It's always fun to find new blogs, new recipes and new friends.

Today The "V" Word is featuring the 2nd edition of "Ask Dr. V" – a column where you can ask questions about vegan food and cooking. Just to be clear up front, Dr. V (that's me) is a doctor of psychiatry but no expert in nutrition. The purpose of this column is to find great recipes or solve common problems/answer questions about cooking and vegan food, not health or nutrition. Go to the experts for that stuff, ok? THIS IS JUST FOR FUN.
Dear Dr. V: Hi, I'm kind of new to veganism and I'm working on getting my boyfriend to jump on the compassionate bandwagon with me. The problem is he LOVES burgers! He eats them almost everyday. I've tried to make him store-bought veggie burgers but he says they are horrible and doesn't want them. Then I tried to make my own but they fall apart and taste nothing like a burger. Can you help me make burgers that will satisfy my hungry man? 
Signed Lonely Buns in Boston
Dear Lonely Buns: I can identify with your boyfriend. I was a big burger lover too – the bigger, the better. When I first had store-bought veggie burgers, they were sad. They were thin, fell apart and didn't taste that great.
When you eat a burger, there's an experience you're after. First you see it: it's big, towering, the toppings are falling out, you're wondering how you'll fit it into your mouth. Next you touch it. It's big, it takes 2 hands to pick it up, everything just looks amazing. Then you smell it. It might be smoky or grilled. It might smell warm, spicy and tantalizing. Then you taste it. It's crispy on the outside, juicy on the inside. There's a burst of flavor and texture. There's something to chew – which really gives you that "real burger" feeling. Then you hear it, well, you hear yourself say, "Mmmmm!" A total sensory experience.
But you don't need meat to have that experience. You can achieve that same sensory pleasurefest with lots of ingredients: lentils, beans and legumes, beets, veggies, tofu, seitan, or TVP. It's all about texture and flavor. Use whatever ingredients and spices you love. Add nuts for some texture, rice or another grain for some chew. A flax gel can bind it all together so it doesn't fall apart.
I'm proud to say that I have finally perfected the art of making veggie burgers. No more burgers that fall apart when you touch them. No more needing to coat them in flour or bread crumbs to give them a crust and hold them together (though you can if you like how that tastes). No more burgers that are too thick, too thin, too large or too small. No more burgers that can't stand up to the grill.
Here are my 5 tricks to cooking the perfect veggie burger. Why 5? Because the Roman numeral for 5 is V and this is The "V" Word and I'm Dr. V and…well, you get it 🙂
Trick #1: Keep track of unmeasured moisture. Let's say a recipe calls for a shredded onion. Onions are packed with moisture so when the instructions say to squeeze it dry, don't skip that step! The excess water can lead to a burger mix that is too wet and won't hold together. If you decide to add ketchup, chile sauce, zucchini or anything that has moisture, be ready to add more flour or bread crumbs to balance out the added moisture. Also, let your sauteed veggies cool. Hot food adds moisture as well.
Trick #2: Use your judgment. Just because the recipe calls for 1/2 cup of bread crumbs doesn't mean you need to use the whole amount or that you can't use more. Use your hands. Get a feel for the consistency of the burger mix. Is it holding together well? Does it feel too loose? Sometimes one tablespoon more or less of bread crumbs or flour can make all the difference.
Trick #3: Don't make the patties before refrigerating. I used to mix all the ingredients, make the patties and then refrigerate them. When I would go to make the burgers, they were moist and didn't hold together well. Being in the fridge adds moisture we don't want. Refrigerate the whole burger mix in a covered bowl and then make the patties when you're ready to cook them. They will be firmer and hold together better while cooking.
Trick #4: Use a mold. Or a cookie cutter. Or a biscuit ring. Or a jar lid. Whatever. While it might feel fun to make free-form patties like they do on cooking shows, using a mold will accomplish two things: (1) ensure that you get equally-sized burgers that are the perfect diameter and thickness and (2) make denser burgers because you will pack the burger mix into the mold. My burgers used to be too large and too thin, like Frisbees. They didn't fit on the buns and they always broke. Now I use a 3 1/2″ ring and my burgers are thicker, denser and don't fall apart.
Trick #5: Flip out! Who says you have to cook one side all the way, flip once and cook the other side? Doing that gives me burgers that are too brown on the outside and not cooked enough on the inside. Cook the burger for a couple of minutes until it starts to brown, and then flip it. Cook until the 2nd side starts to brown and flip it again. Cook it on medium-high heat so the inside has time to cook throughout. Cooking it this way lets the inside of the burger cook through without burning the outside of the burger.
Now here are some of my favorite burger recipes. I guarantee if you make any of these for your boyfriend, you're buns will never be lonely again! Enjoy!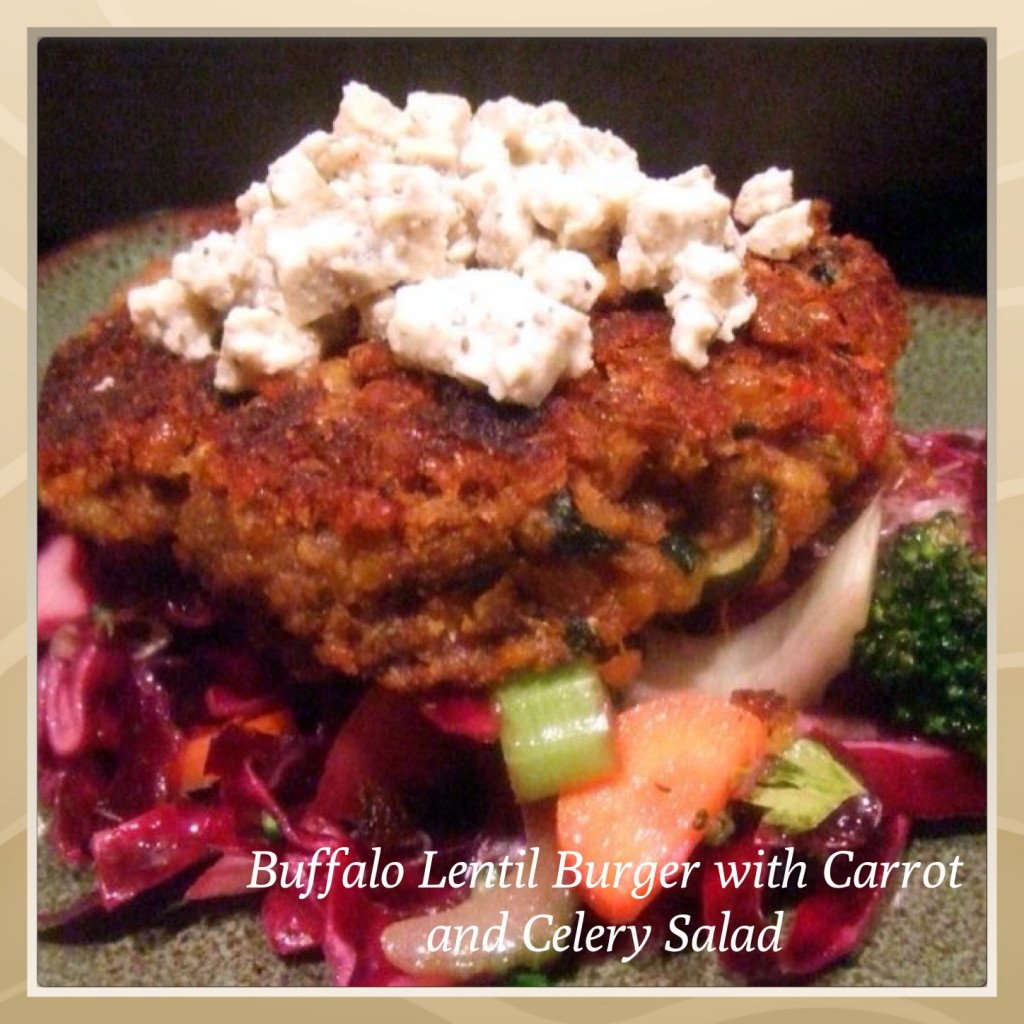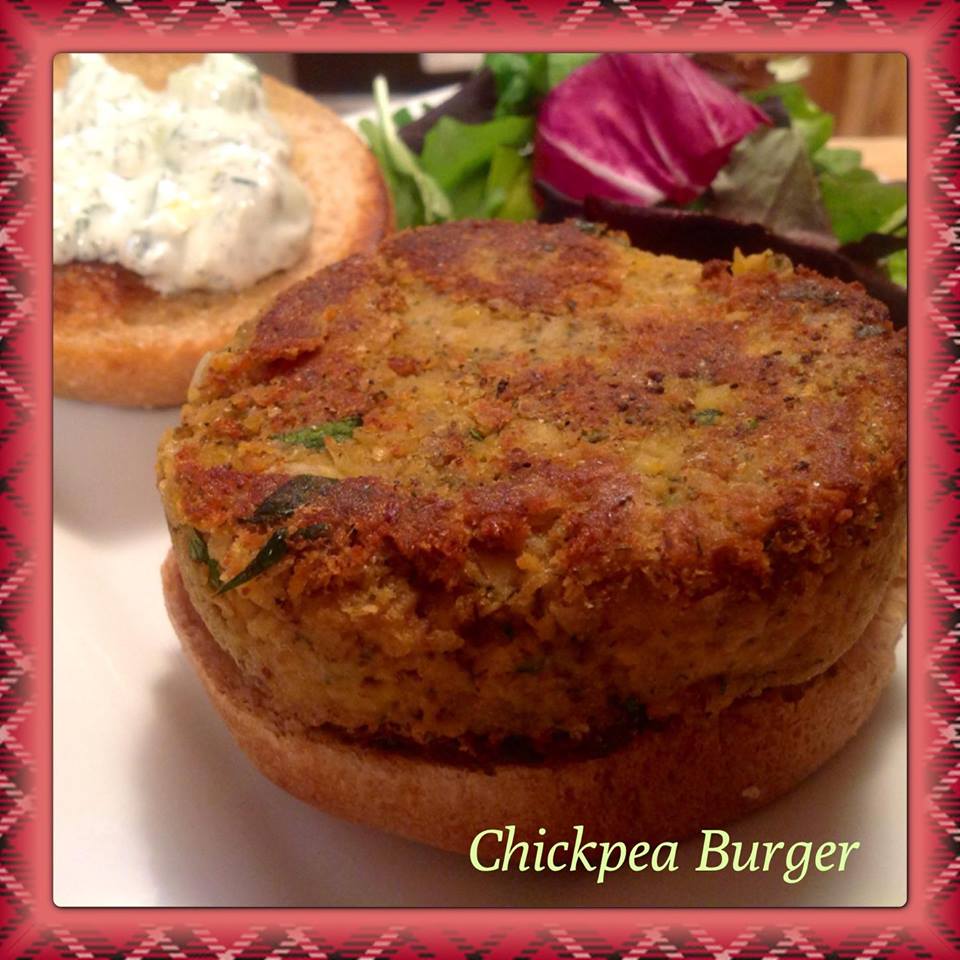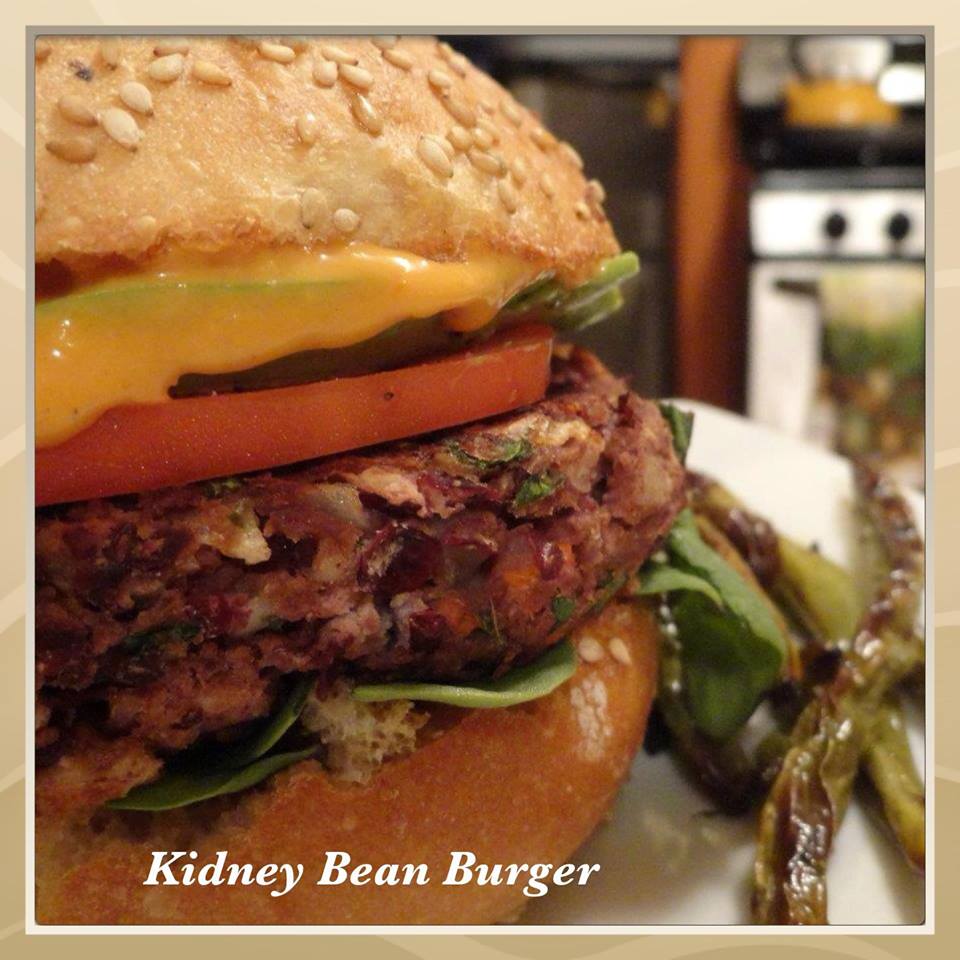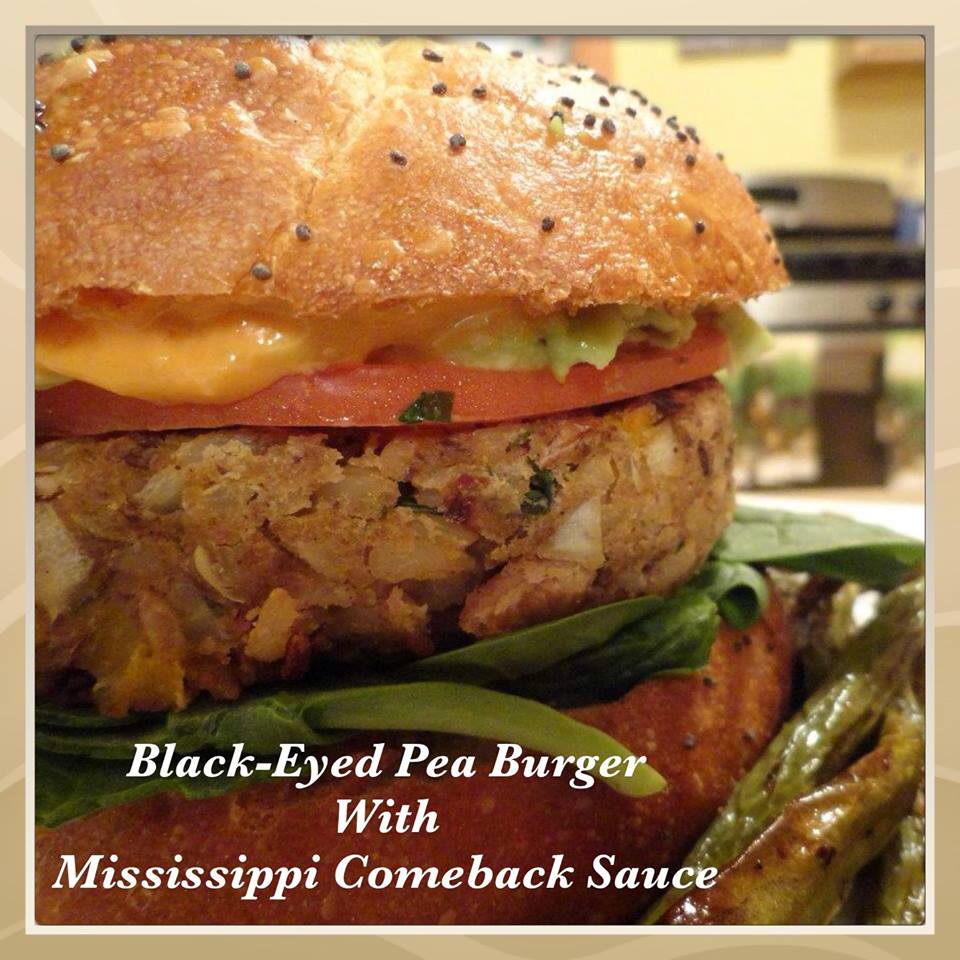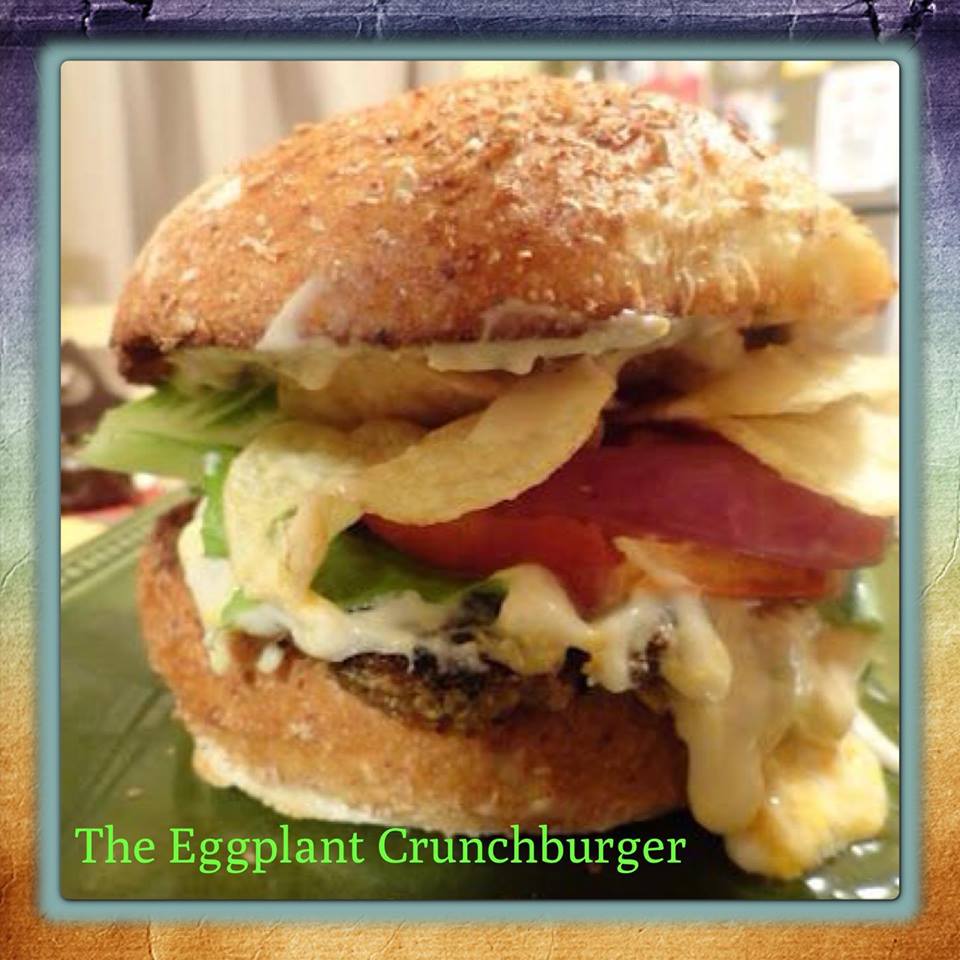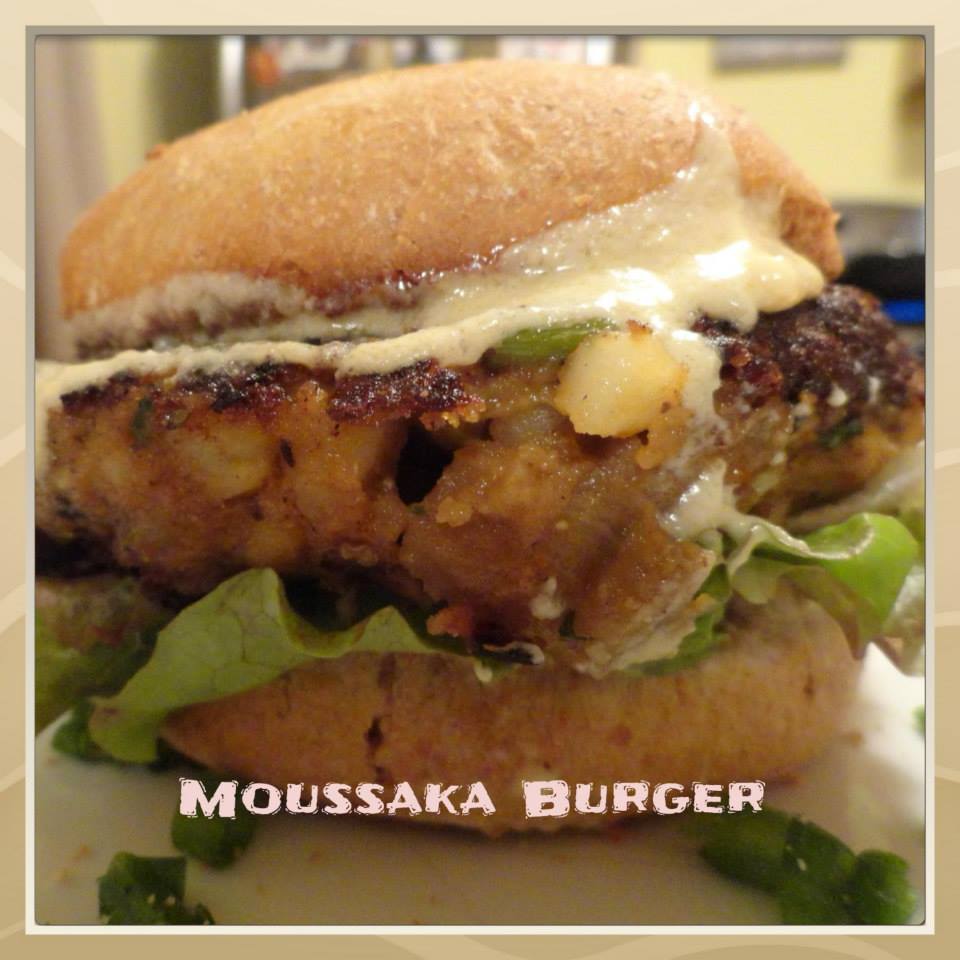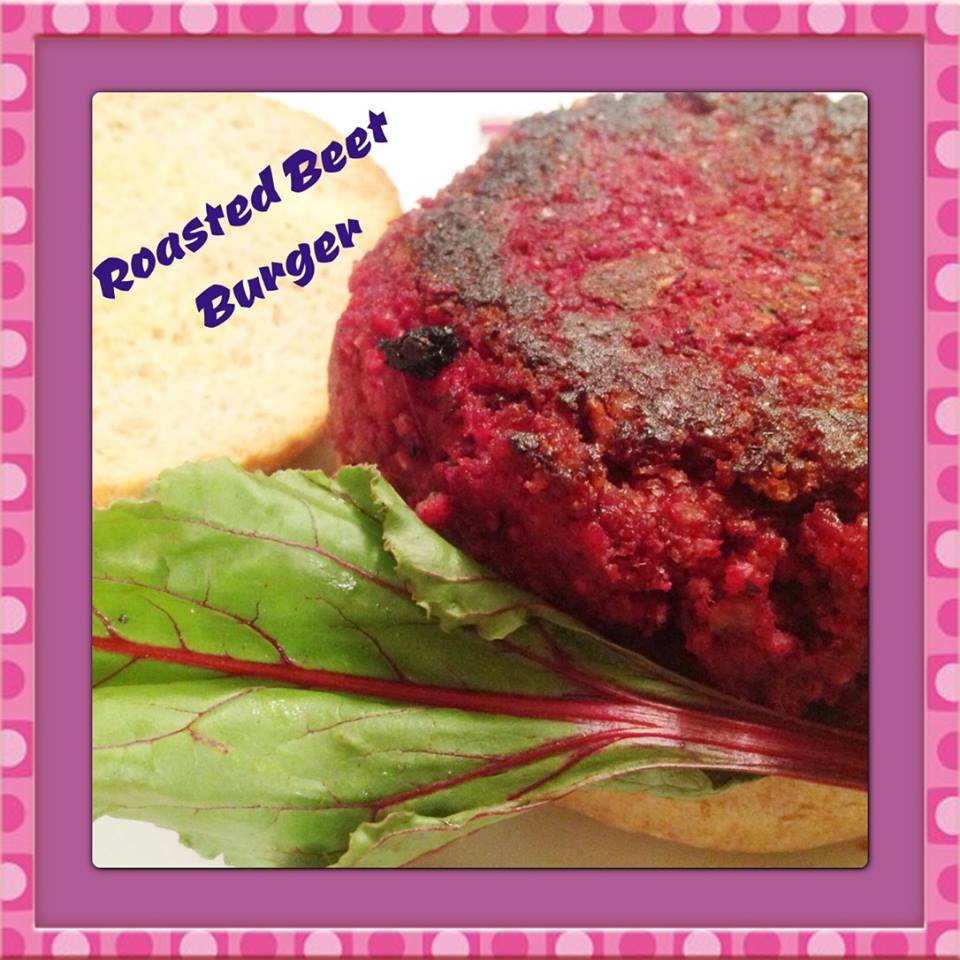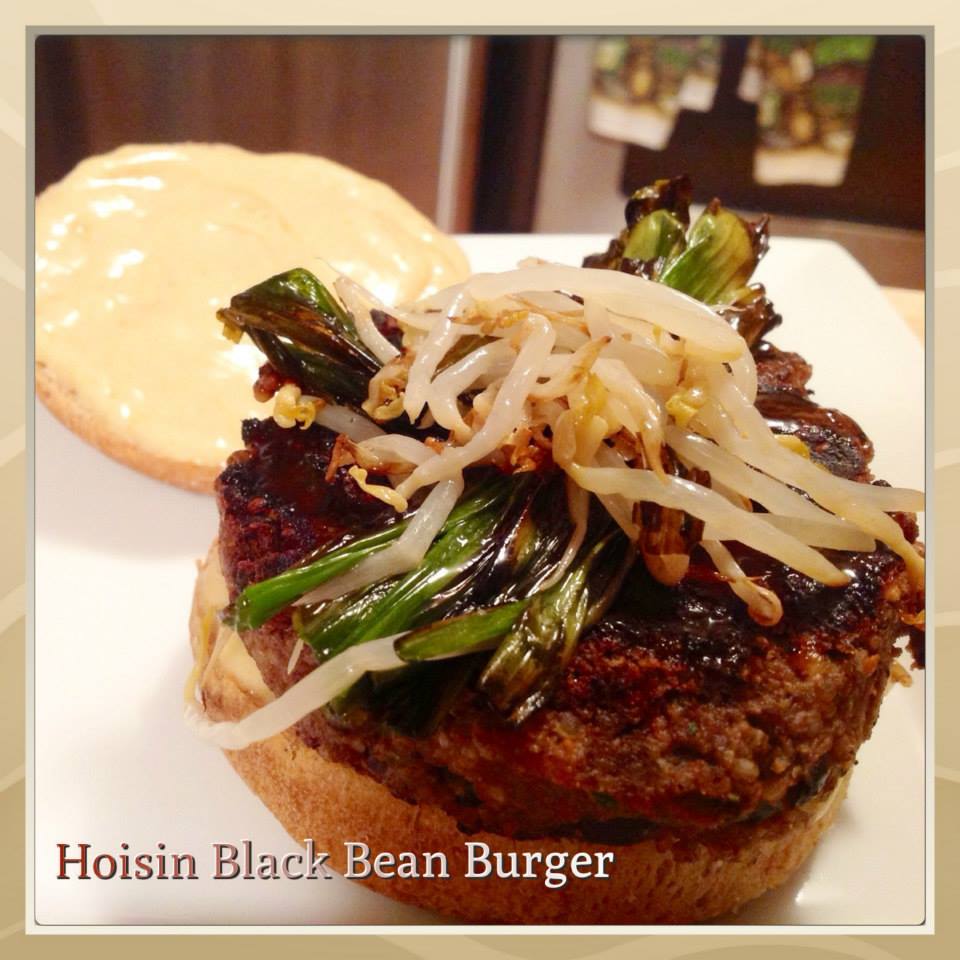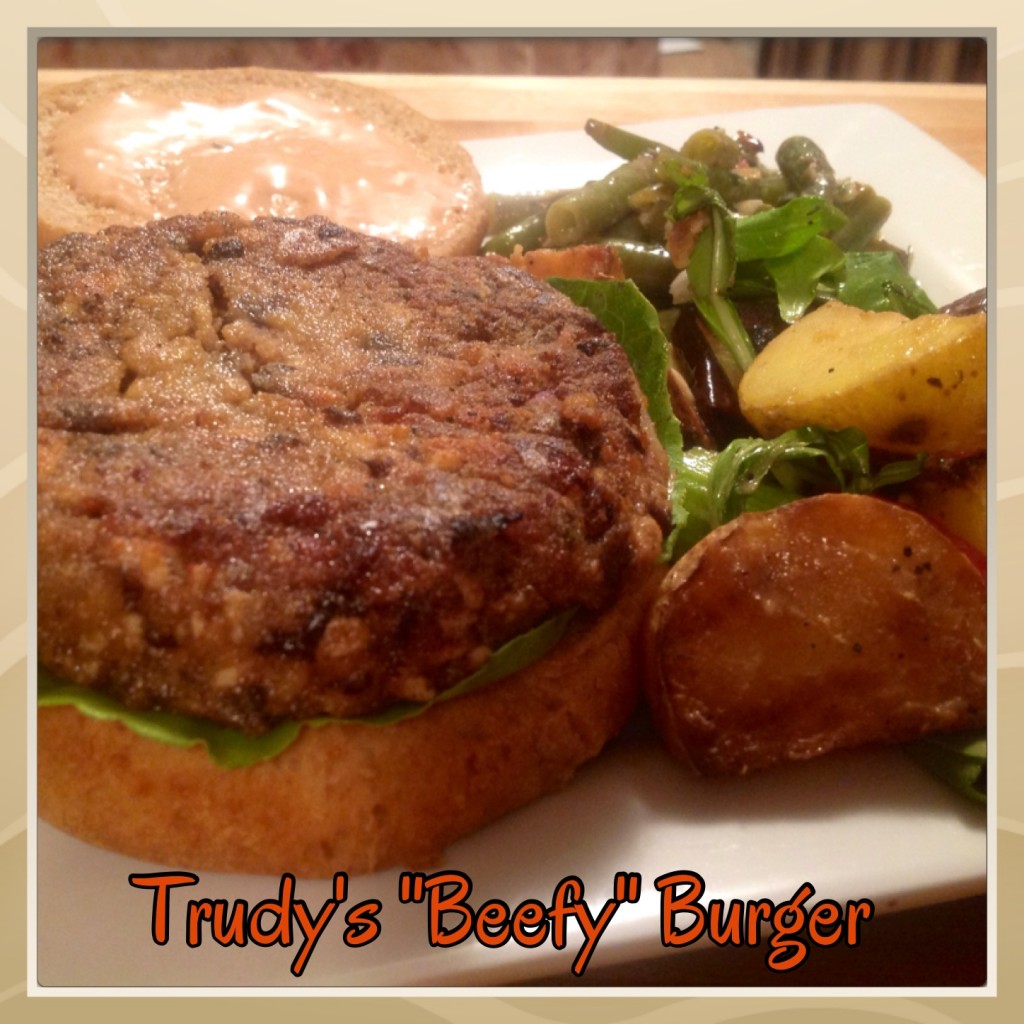 If you have a question for Dr. V about cooking vegan food, you can email it to her at info@thevword.net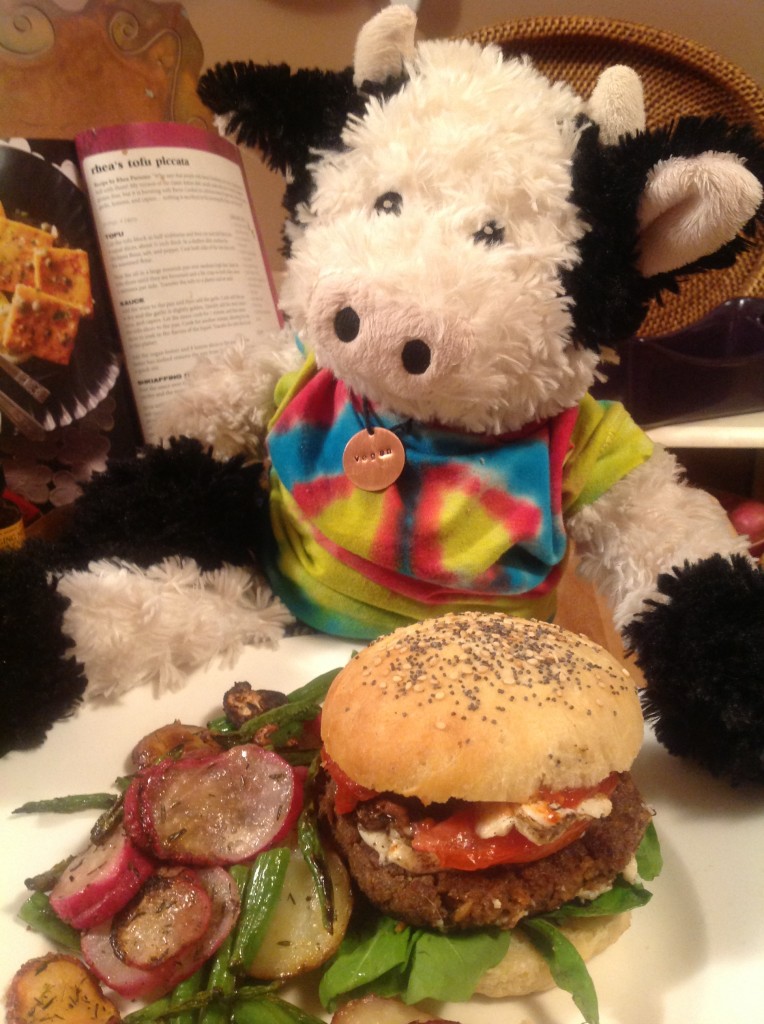 The "V" Word: Say it. Eat it. Live it.
(Visited 2,165 times, 1 visits today)