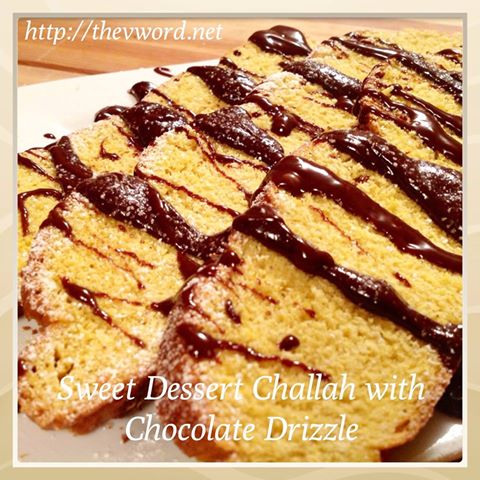 Today winds up the first week of VeganMoFo 2013. VeganMoFo is the amazing celebration of vegan food where hundreds and hundreds of bloggers commit to posting about delicious vegan food everyday for a month. Check out some of the fabulous participating blogs.

Rosh Hashanah is just about over and I've got one more idea about how to use all that delicious vegan challah and gluten-free, vegan challah you've been baking. Yesterday I gave you the ultimate Challah French Toast recipe for breakfast. Next have it for dessert!! After all, Rosh Hashanah is about sweetness and this is a yummy way to sweeten up your challah and turn it into a dessert.
For this dessert you can use the challah you already have but if you are baking one specifically for dessert, just a couple of changes to the recipe can make it a sweeter challah. First, you can add a bit more sugar than the 1/4 cup described in the recipe. I wouldn't add a lot more, maybe take it up to 1/3 cup.  Also, add some ground cinnamon to the dry ingredients of the dough. You could even add some cocoa powder and have a more chocolately challah.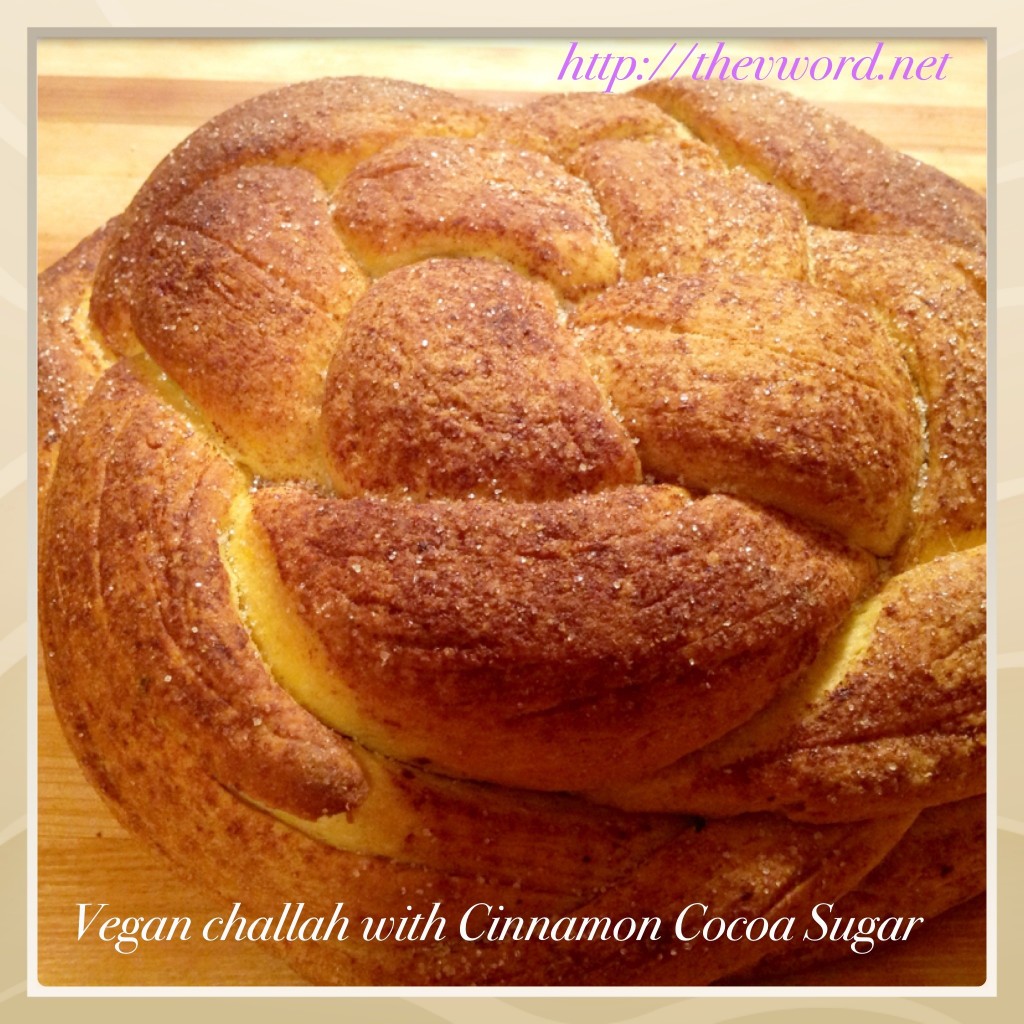 Second, when I made a batch of V-Butter specifically for baking, I swapped the coconut oil for cocoa butter. That makes a butter that has a chocolate aroma. Mmmm.
Third, right before I bake the challah, I brush it with milk as usual but use a vanilla milk instead of plain. Then instead of poppy and sesame seeds, I sprinkle a combination of sugar, cinnamon and cocoa powder on top. After it bakes, the challah tastes a lot like a cinnamon bun minus the glaze. In fact, you could make individual rolls instead of a whole loaf and serve a whole roll for dessert.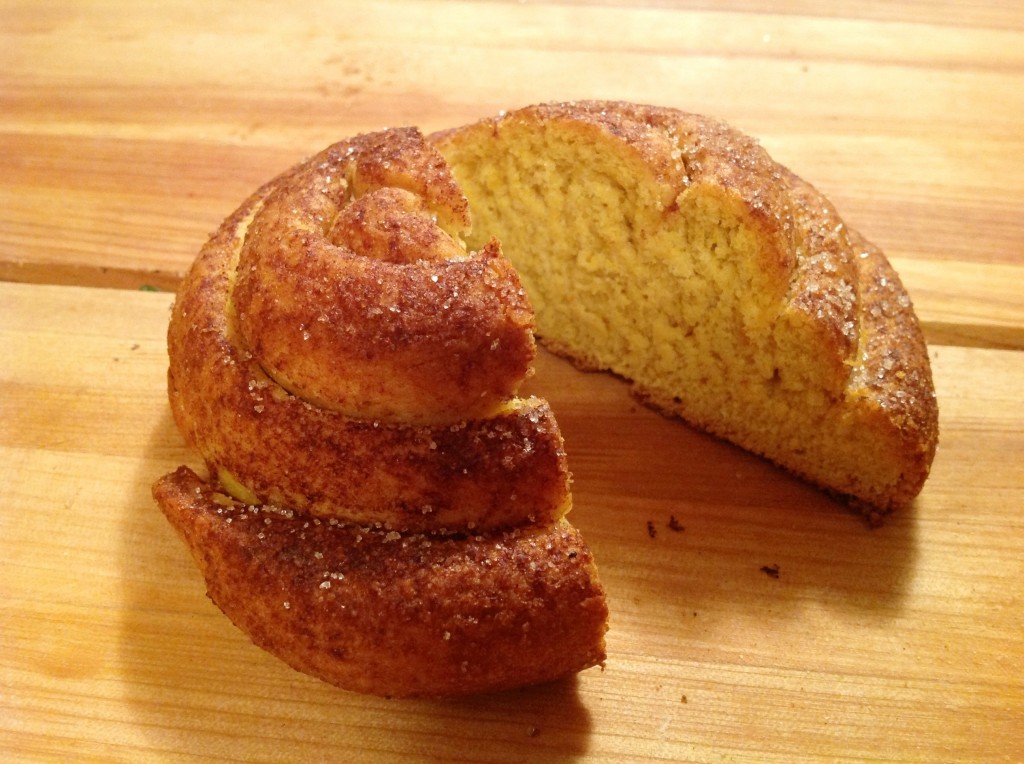 If you are using an already bought challah, you can still brush it with milk and add the cinnamon cocoa sugar and put it in a low oven for a few minutes.
Now you could make a glaze for the dessert challah but this time I melted some chocolate and made a chocolate drizzle to top it with. Oy vey! I don't even like sweets but this was incredible!!!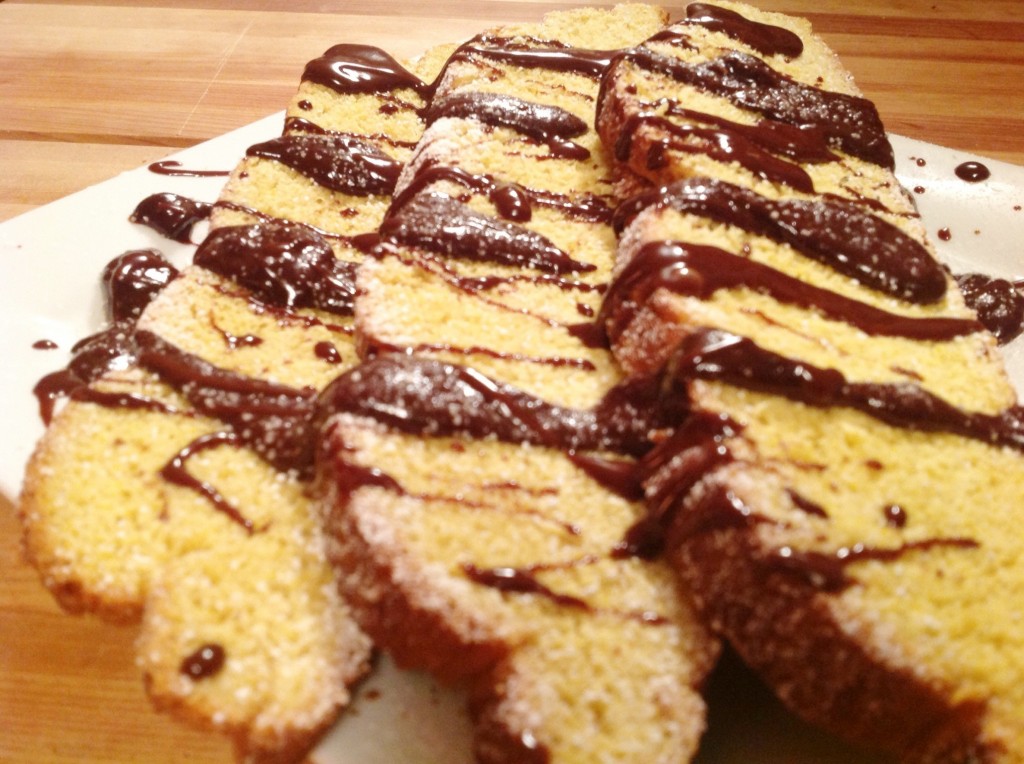 You get the tender challah with its slightly sweet taste served warm and drizzled with rich chocolate and powdered sugar. My Sweet Dessert Challah with Chocolate Drizzle is a wonderful way to end the holiday and start the New Year off in a sweet way. Enjoy!
Sweet Dessert Challah with Chocolate Drizzle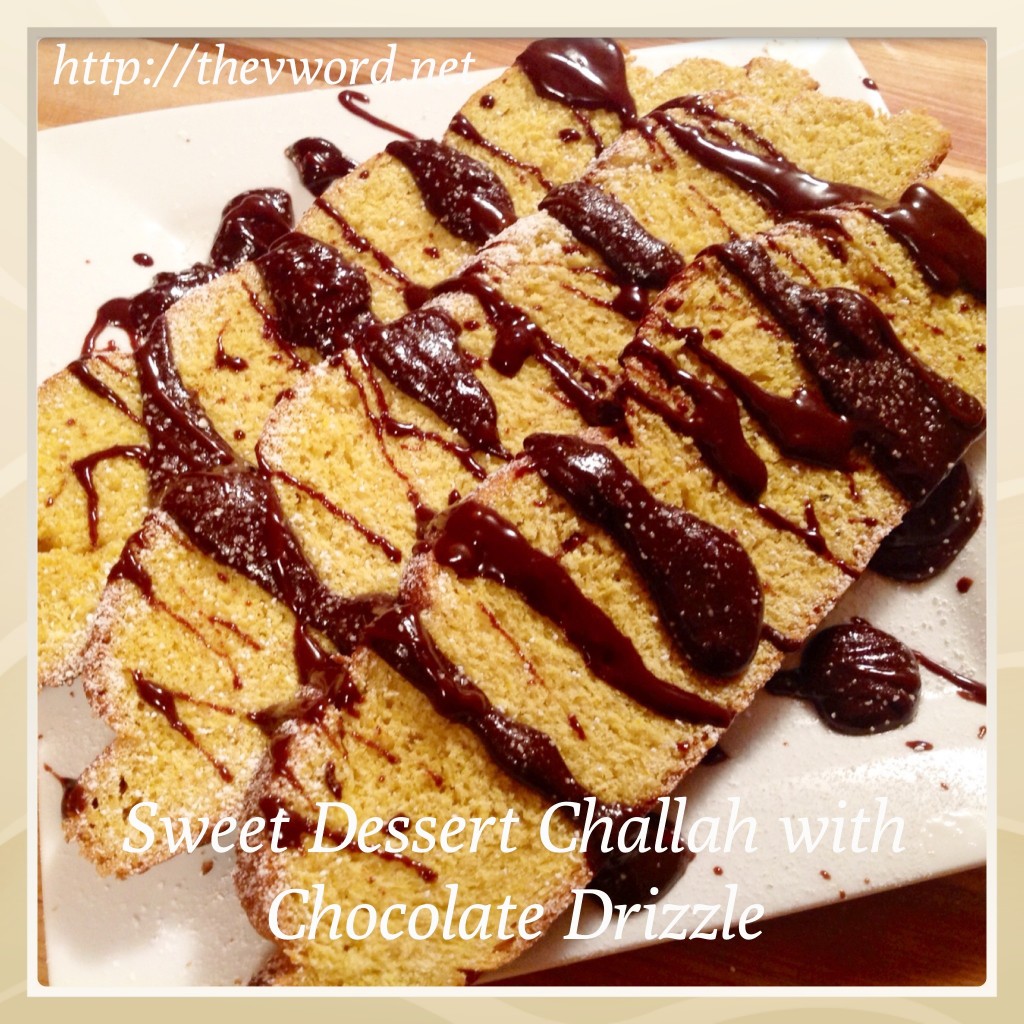 GF if using gluten-free challah, SF if using soy-free ingredients
For the Sweet Challah­­­­­­­­­­­­­­­
1 loaf Vegan Challah or Gluten-Free, Vegan Challah
Non-dairy milk for brushing
¼ cup sugar
½ tsp. ground cinnamon
½ tsp. cocoa powder
For the Chocolate Drizzle

­­­­­­­­­­­­­­­

1 cup vegan chocolate chips

3 Tbs. V-Butter

2 Tbs. agave nectar

A pinch of ground cinnamon

A pinch of salt

Non-dairy milk, if necessary

Powdered sugar for garnish

To make the Sweet Challah: If you are baking your own challah: before putting the challah in the oven to bake, brush the top of the challah with milk. Combine the sugar, cinnamon and cocoa powder in a small bowl. Sprinkle it over the top of the challah and bake as usual.

If you are using an already-baked challah: Preheat the oven to 250 degrees. Brush the top of the challah with milk. Combine the sugar, cinnamon and cocoa powder in a small bowl. Sprinkle it over the top of the challah and put it in the oven for just a few minutes until the sugar melts.

To make the Chocolate Drizzle: Combine chocolate chips, butter, agave, cinnamon and salt in a medium saucepan. Heat over low heat. Keep stirring until the chocolate melts and is smooth and glossy. If the chocolate is too thick, you can thin it out with a little milk.

To Serve: Cut thin slices of challah. Place 3 slices on each plate. Drizzle with melted chocolate. Sprinkle the challah with powdered sugar and serve while warm.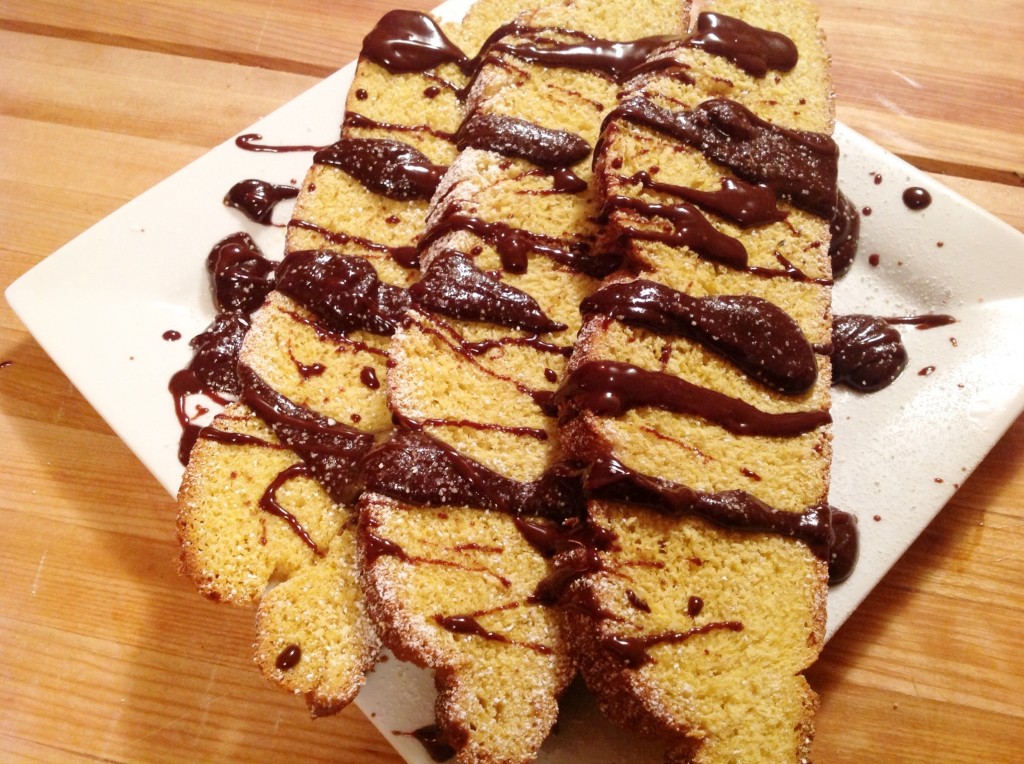 The "V" Word: Say it. Eat it. Live it.
(Visited 1,103 times, 1 visits today)