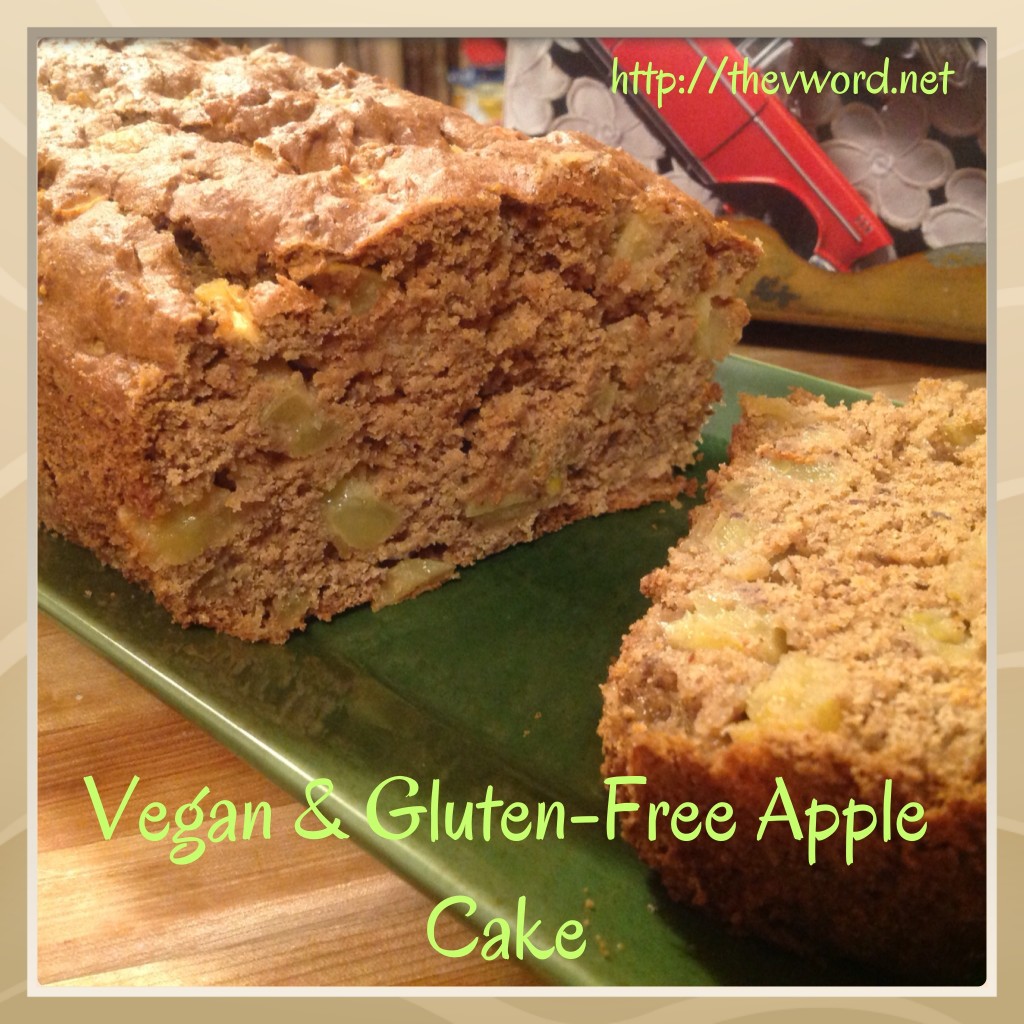 I love when it's apple-picking season. It's the time of the year I most want to bake desserts. But I like desserts that aren't that sweet. My favorite desserts have fruits and vegetables in them such as carrot, squash, zucchini, bananas and apples with warm spices like cinnamon, nutmeg and ginger.
This apple cake is that kind of dessert. It's not that sweet. The consistency is almost more like a bread, like banana bread, but apple bread doesn't sound right. It's filled with chunks of apples that soften while they bake to become sweet and juicy. It's the perfect dessert to have with a cup of coffee although because it's not too sweet, it would be great for breakfast as well.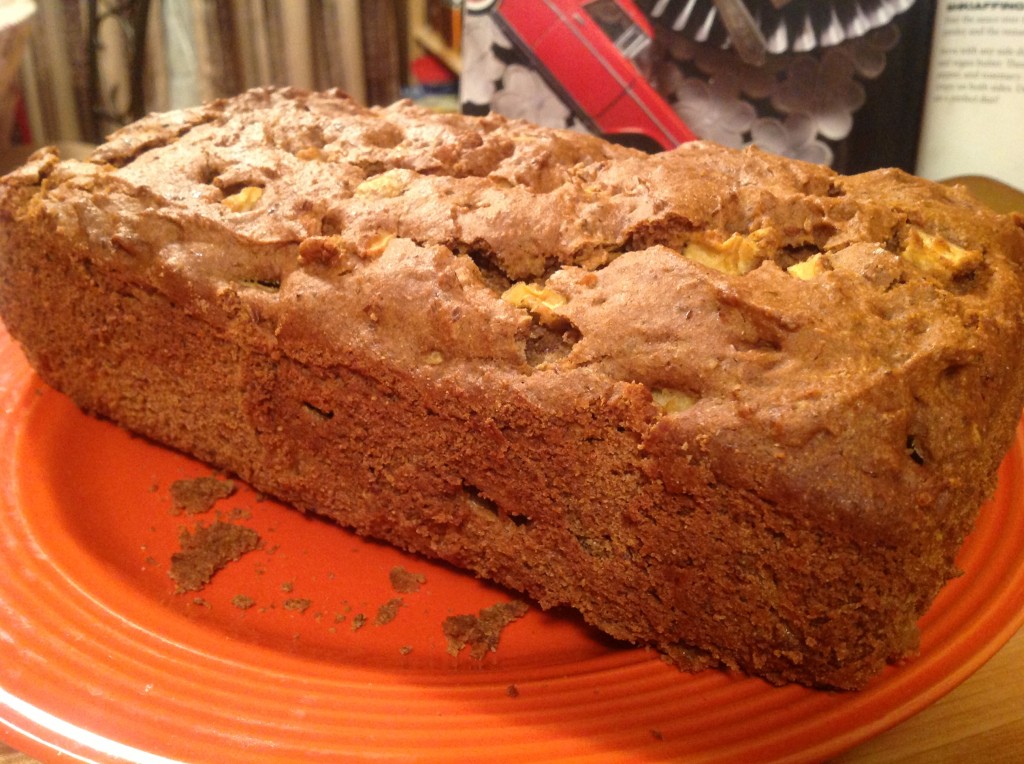 Not only is this cake delicious, it's moist and tender with a nice crust. In fact, it got moister over time. I couldn't believe it. I expected it to get harder and stale as the week went on but it got even more delicious!
I made this cake gluten-free. If gluten is not an issue for you, you can certainly make it with regular all-purpose flour and leave out the guar or xanthan gum. When I want it really chunky, I use two apples but when I want it smoother (like in the picture  below), I only use one.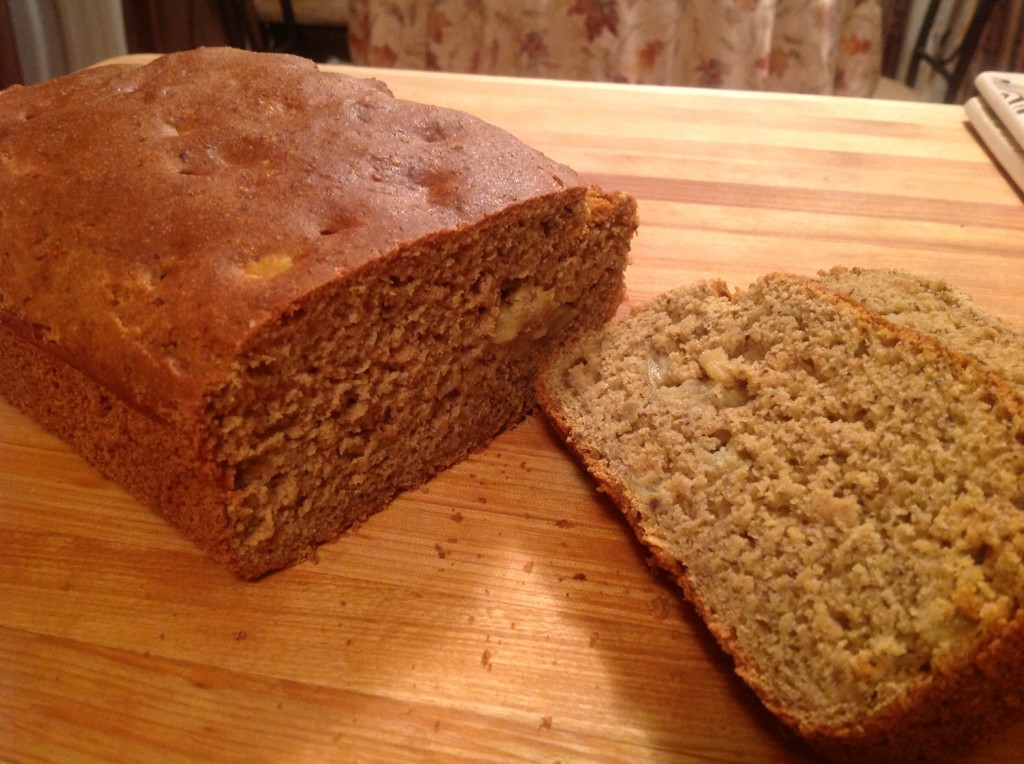 My Apple Cake is a wonderful dessert for fall and all your holiday menus. Enjoy!
Apple Cake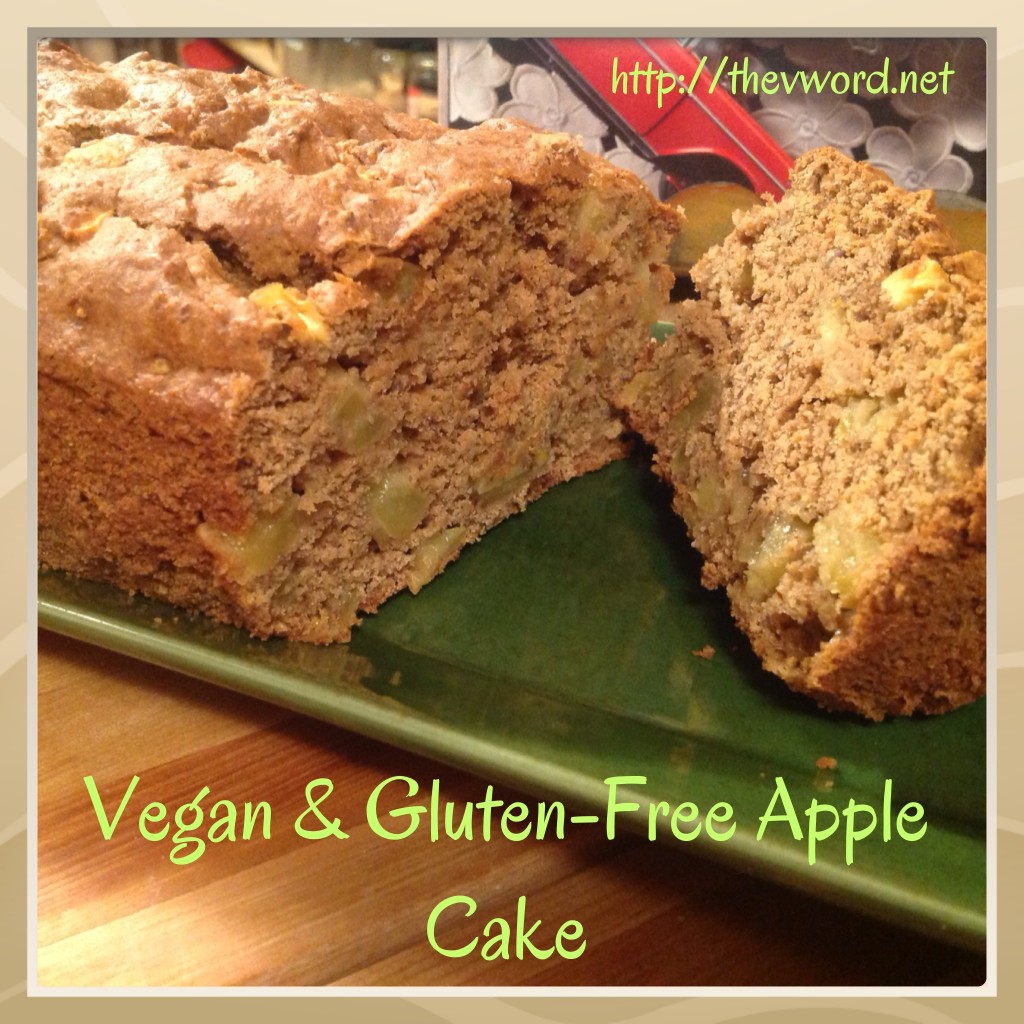 GF, SF
2 Tbs. flax seed + 1/3 cup warm water
2 cups gluten-free all-purpose flour
1 tsp. guar gum or xanthan gum
1 tsp. baking powder
½ tsp. baking soda
1 tsp. kosher salt
1 tsp. ground cinnamon
¼ tsp. ground nutmeg
½ cup brown sugar
¼ cup sugar
1/2 cup unsweetened apple sauce
¼ cup vegetable oil
1 tsp. vanilla
1 tsp. fresh lemon juice
2 apples, cored and chopped
Preheat the oven to 350 degrees. Grease a loaf pan. In a mug or small bowl, combine the flaxseed and warm water. Stir to combine and let sit for at least 5 minutes until it forms a thick gel. Set aside. In a medium-sized bowl, combine the flour, guar gum, baking powder, baking soda, salt, cinnamon and nutmeg. Mix to combine.
In a large bowl, combine the brown sugar, sugar, apple sauce, oil and vanilla. Add in the flax/water gel. Mix to combine well. Add the lemon juice and mix it in. Slowly add the dry ingredients to the wet ingredients. Stir to combine until you have a batter. Fold in the chopped apples.
Transfer to a greased loaf pan. Set on a baking sheet and bake for 1 hour. Check it after 50 minutes as ovens may vary. When the cake is golden brown and a toothpick comes out dry, it is done. Remove from the oven and let cool before removing it from the pan.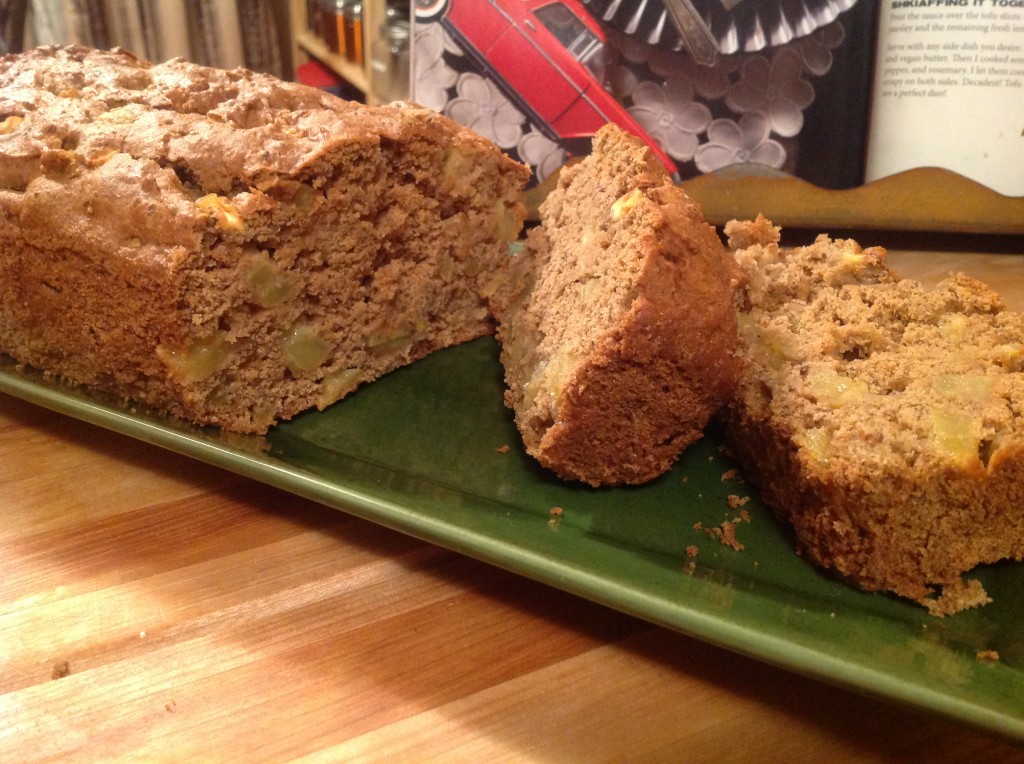 The "V" Word: Say it. Eat it. Live it.
(Visited 2,946 times, 1 visits today)