"It is much easier to show compassion to animals. They are never wicked." – Haile Selassie
I miss a lot of things since moving upstate especially all the different types of food I used to be able to eat. Of all the cuisines I miss, the one I miss the most? Ital food! Not Italian food, Ital food.
When I lived in the Bronx, there was pretty much no place to go eat vegan food. Even vegetarian food was hard to come by and healthy food? Nope. Then I discovered 2 places in the Bronx that not only made vegan food but really healthy vegan food. Ital food. It was reminiscent of the Jamaican food I had loved and missed so much.  Every time I think about vegan Ital food, I like to watch this video, "What Me Eat" by Macka B.
What is Ital food? Ital is a term used by Rastafarians and derived from the word "vital." It is a natural and healthy way of living and eating where the body is considered a temple. The goal is to increase the life energy within all humans and all living things. Therefore, foods that contain artificial additives or have been chemically modified are avoided. Many Rastas are vegetarian or vegan, believing that one's food should be natural and pure from the earth.
While we lived in the Bronx, Tom and I would go get Ital food about once or twice a week. I used to beg Sybil, the woman who cooked the delicious food at H.I.M., to give me her recipes or write a cookbook. I even bought her a necklace that had "vegan chef" engraved on it. But then we moved and the restaurant closed and I never saw her again. Now if I want Ital food, I have to make it myself.
So I was really excited when I learned about Ziggy Marley Organics. Ziggy Marley, musician and son of the late Bob Marley, has a company that makes natural products such as coconut oil and hemp seeds. As Ziggy Marley states on his website, "If I was given a choice and saw something that was genetically modified and saw something else from nature, I would choose the stuff that's from nature. I don't want to put anything into my body that's not natural, that wasn't created by nature, because we are a part of nature. "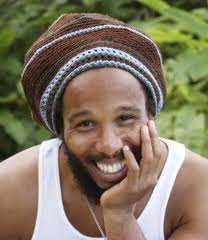 Ziggy Marley makes the first line of flavored coconut oils. Ziggy Marley's Coco'Mon™ coconut oils are made from fresh organic coconut kernels and are cold-pressed, unrefined and non-deodorized. They come in 4 flavors: Original, Orange Almond, Lemon Ginger and Curry. Coco'Mon coconut oils are vegan, USDA Organic, non-GMO Project verified, Gluten-free certified and Kosher. Oh, and delicious.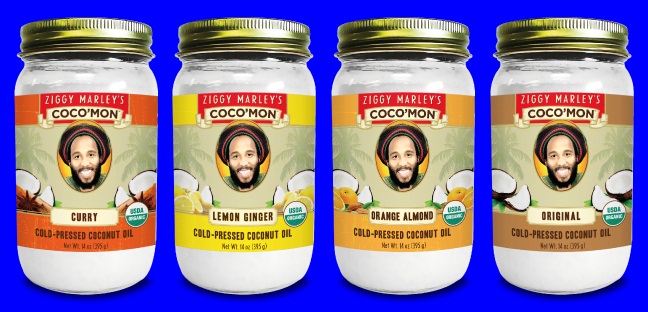 Ziggy Marley also makes the world's first flavored organic roasted hemp seeds called Hemp Rules. Hemp Rules come in Shelled, Roasted Sea Salt and Pepper and my favorite, Roasted Caribbean Crunch.
I have to be honest: I was never a fan of hemp seeds but I'm hooked on these. The Caribbean Crunch Hemp Seeds are delicious on salads, on vegetables or just by the handful. I'm converted!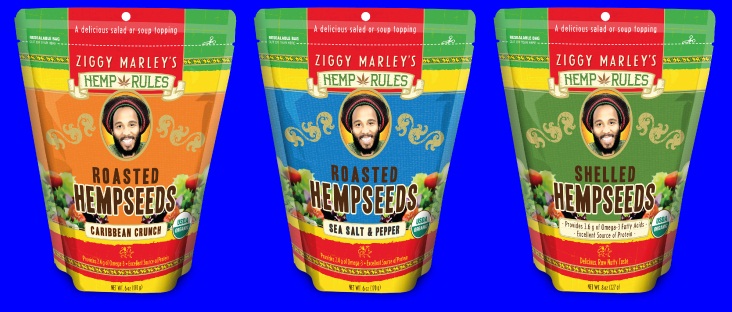 So when I set out to try Ziggy Marley Organics' Coco'Mon coconut oils and flavored hemp seeds, I couldn't think of any dishes better to make than some of my old favorites. I made myself a vegan Ital feast.
The entree was Jamaican Jerk "Chicken" using soy curls and Ziggy Marley Organics Coco'Mon Original Coconut Oil. It was hot, spicy and so delicious! We could have saved some for leftovers the next day but it was too good! We ate all of it.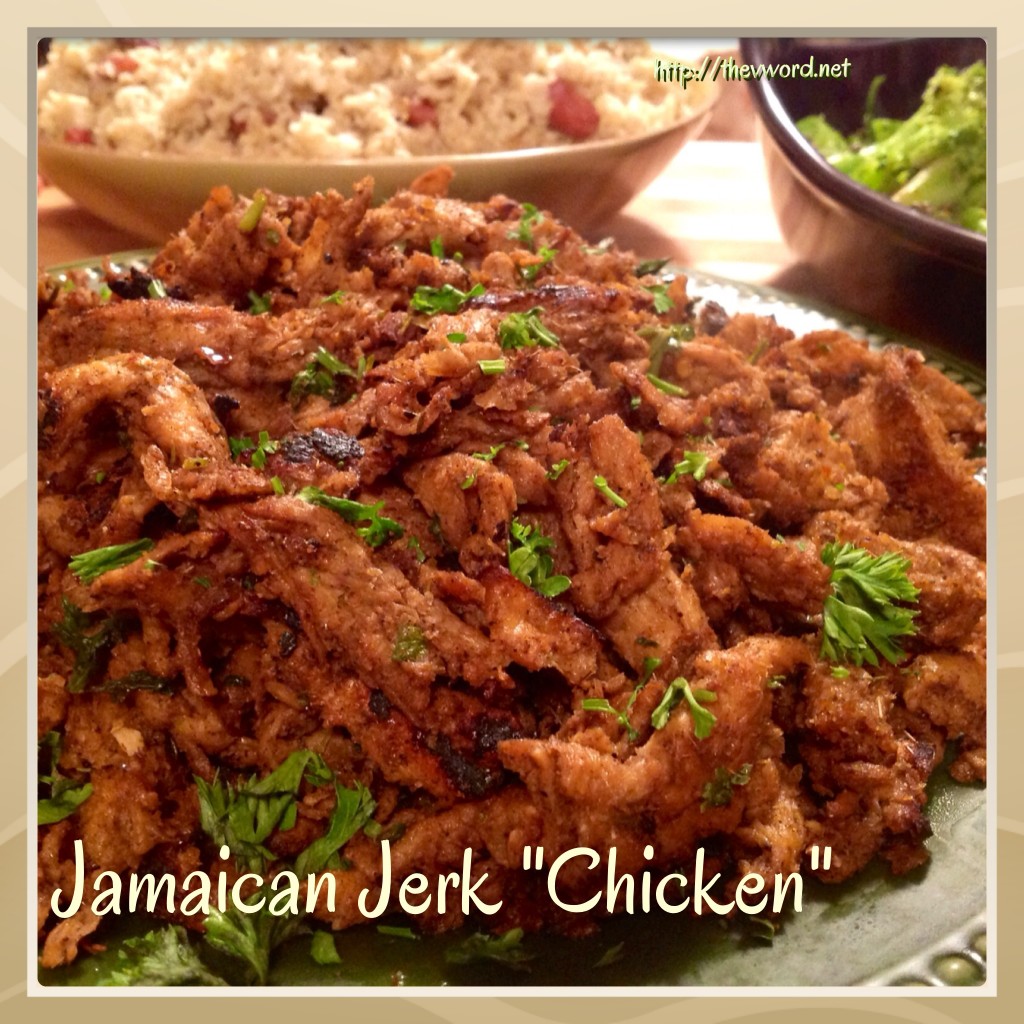 For one side dish, I used the Coco'Mon Curry Coconut Oil and made a pot of Jamaican Rice and Peas. Mmm…rice and peas was always my favorite part of every Jamaican and Ital meal. The coconut oil perfectly complemented the coconut milk I used to cook the rice in. The curry flavor added just a perfect touch of heat to this creamy dish.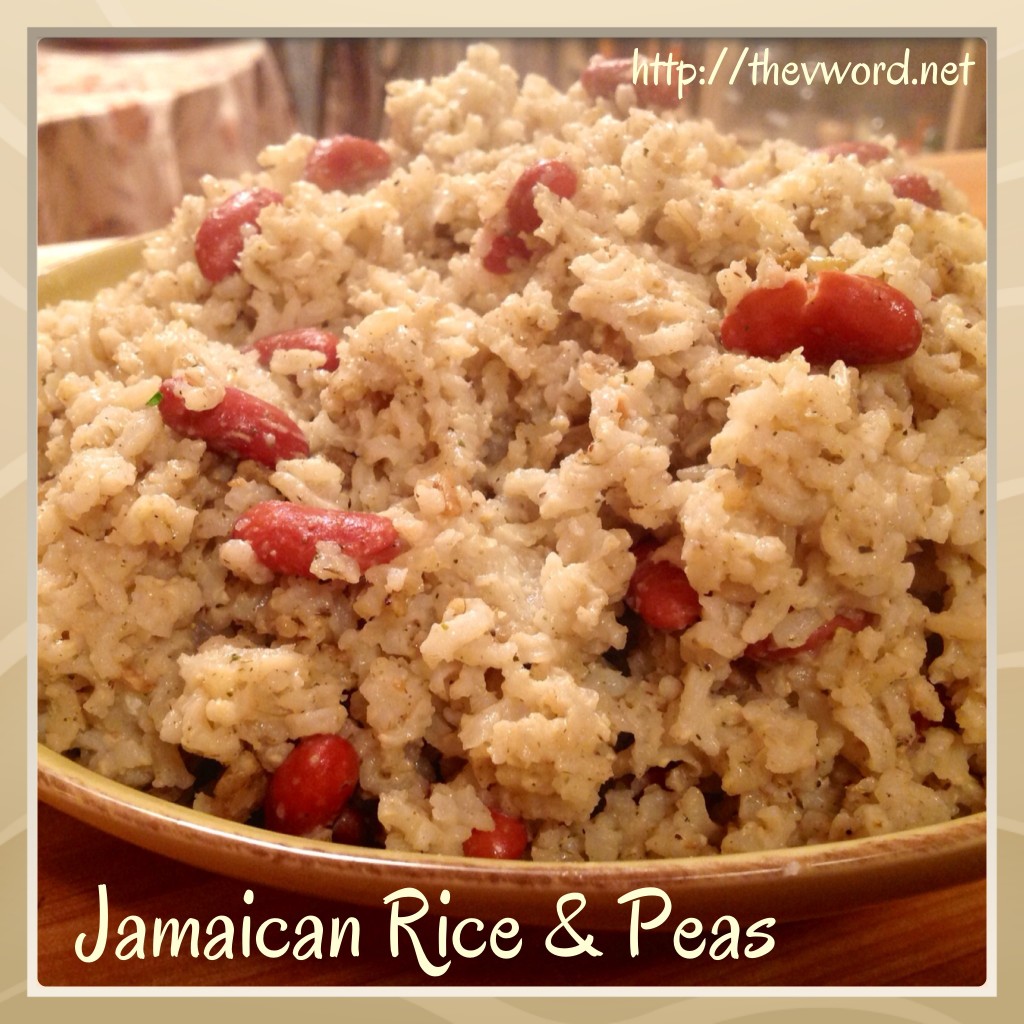 The second side dish was Lemon Ginger Broccoli topped with Caribbean Crunch Hemp Seeds. The Lemon Ginger Coconut Oil added a slight lemony taste and a bit of zing from the ginger to my simple sauteed broccoli. The Caribbean Crunch Hemp Seeds added some crunchy texture with spicy kick. It was incredible.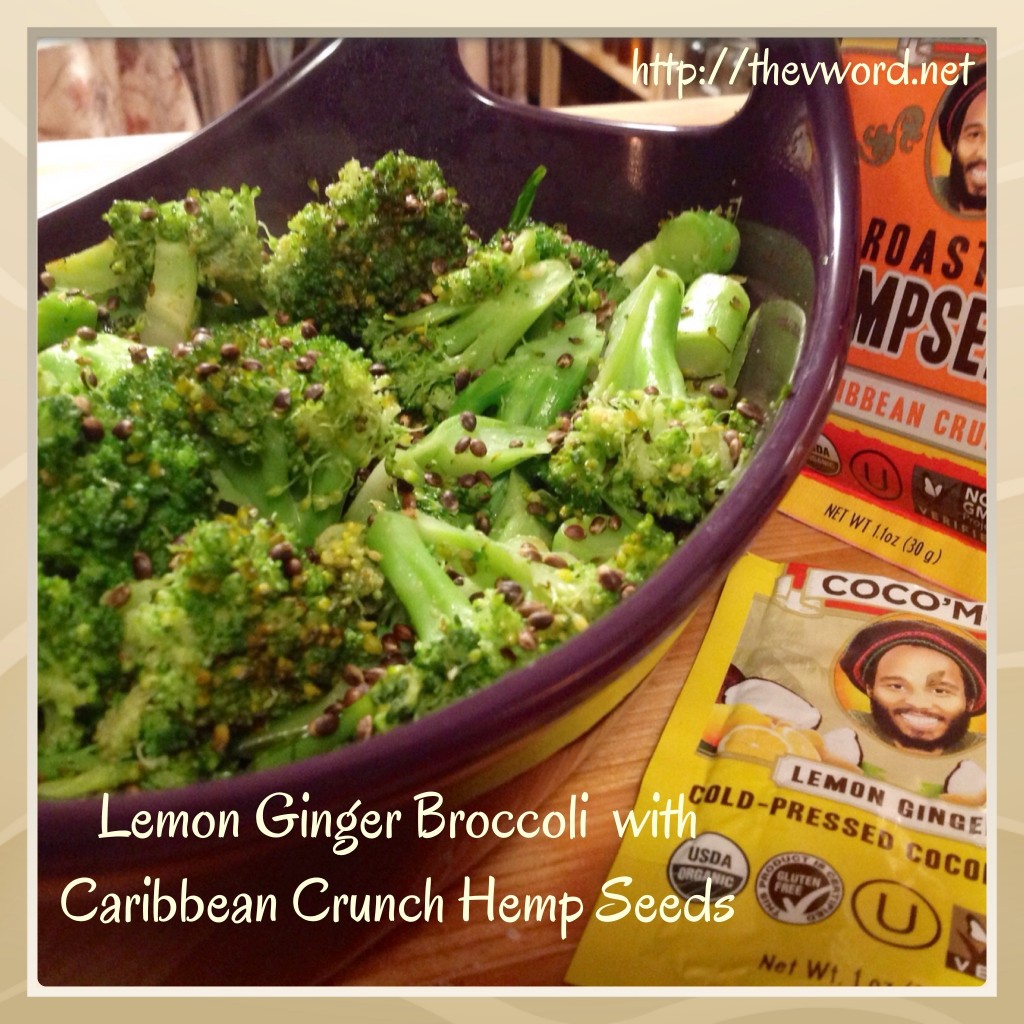 You know, I live in Woodstock, NY, a town that idolizes Bob Marley and rightfully so, but I have to admit, I'm biased toward Ziggy now. His products are amazing! Check to see if Ziggy Marley Organics are available at a store near you and if not, request them. You can also purchase products online.  And while you're online, be sure to submit your e-mail address for a FREE download of Ziggy Marley's "Personal Revolution" from the new album "Ziggy Marley: In Concert."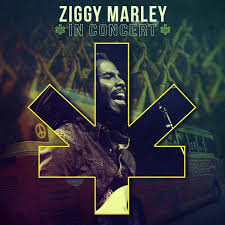 After all this talk about Ital food, I'm hungry. I think I'll go make an encore of this meal featuring Ziggy Marley Organics. You can too. Get the recipes for my Jamaican Vegan Feast on the Ziggy Marley Organics web site:
Jamaican Jerk "Chicken"
http://www.ziggymarleyorganics.com/jamaican-jerk-vegan-chicken/
Jamaican Rice and Peas
http://www.ziggymarleyorganics.com/vegan-jamaican-rice-and-peas/
Lemon-Ginger Broccoli with Caribbean Crunch Hemp Seeds
http://www.ziggymarleyorganics.com/lemon-ginger-broccoli-with-caribbean-crunch-hempseeds/
Ziggy Marley Organics
The "V" Word: Say it. Eat it. Live it. 
(Visited 6,269 times, 1 visits today)