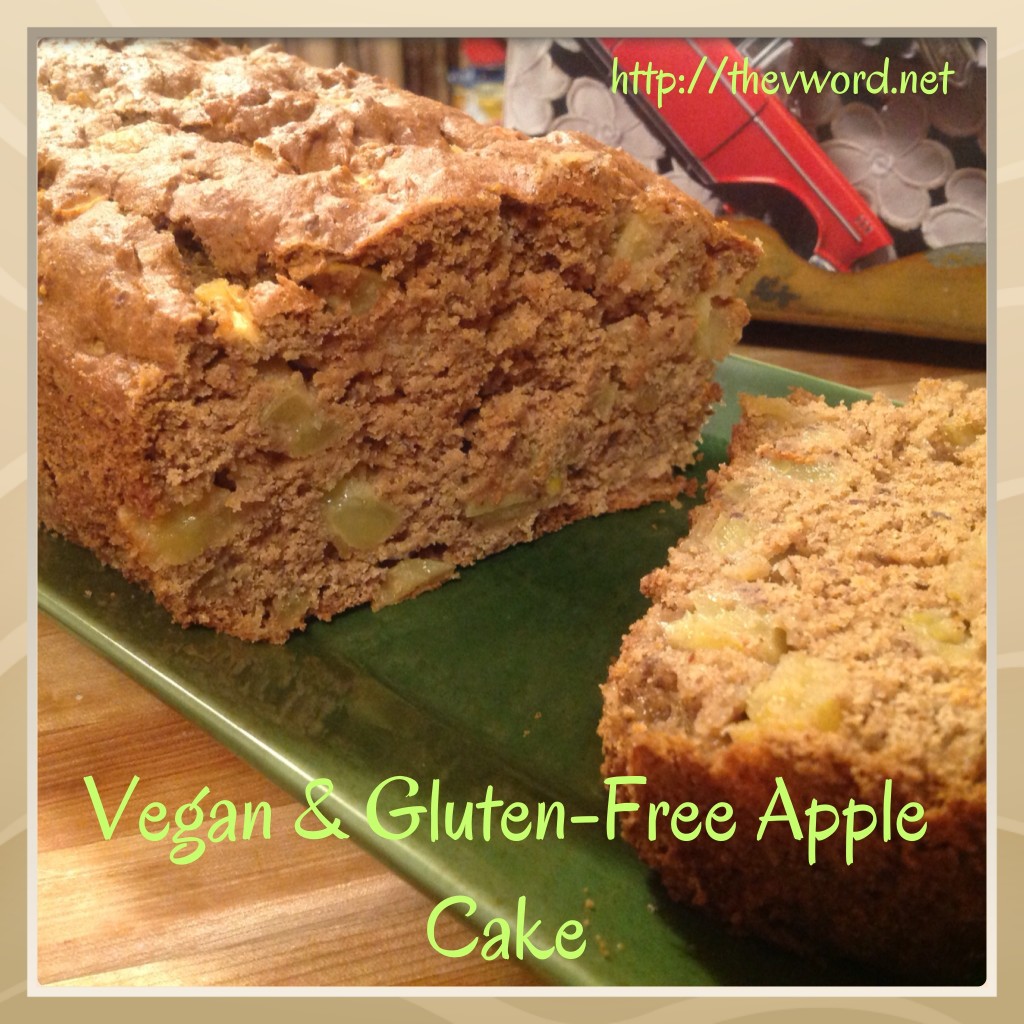 I love when it's apple-picking season. É a época do ano que eu mais quero assar sobremesas. Mas eu gosto de sobremesas que não são tão doce. Minhas sobremesas favoritas têm frutas e vegetais neles como cenoura, abóbora, abobrinha, bananas e maçãs com especiarias quentes, como canela, noz-moscada e gengibre.
This apple cake is that kind of dessert. It's not that sweet. The consistency is almost more like a bread, like banana bread, but apple bread doesn't sound right. It's filled with chunks of apples that soften while they bake to become sweet and juicy. It's the perfect dessert to have with a cup of coffee although because it's not too sweet, it would be great for breakfast as well.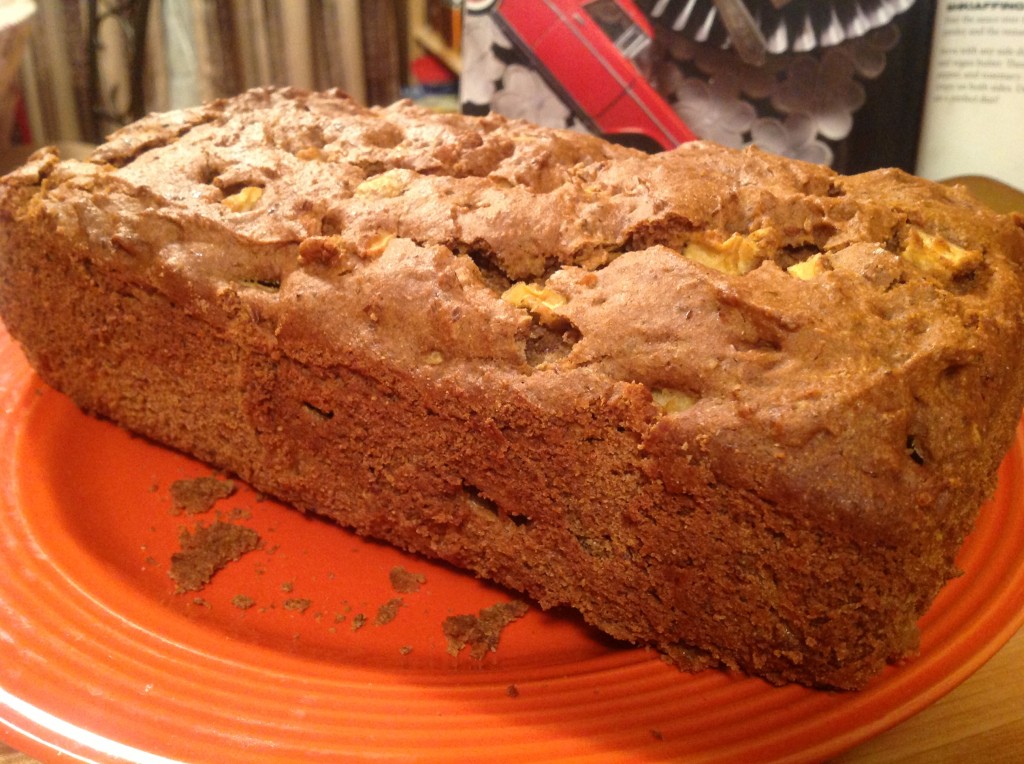 Not only is this cake delicious, it's moist and tender with a nice crust. Na verdade, it got moister over time. I couldn't believe it. I expected it to get harder and stale as the week went on but it got even more delicious!
I made this cake gluten-free. If gluten is not an issue for you, you can certainly make it with regular all-purpose flour and leave out the guar or xanthan gum. When I want it really chunky, I use two apples but when I want it smoother (like in the picture below), I only use one.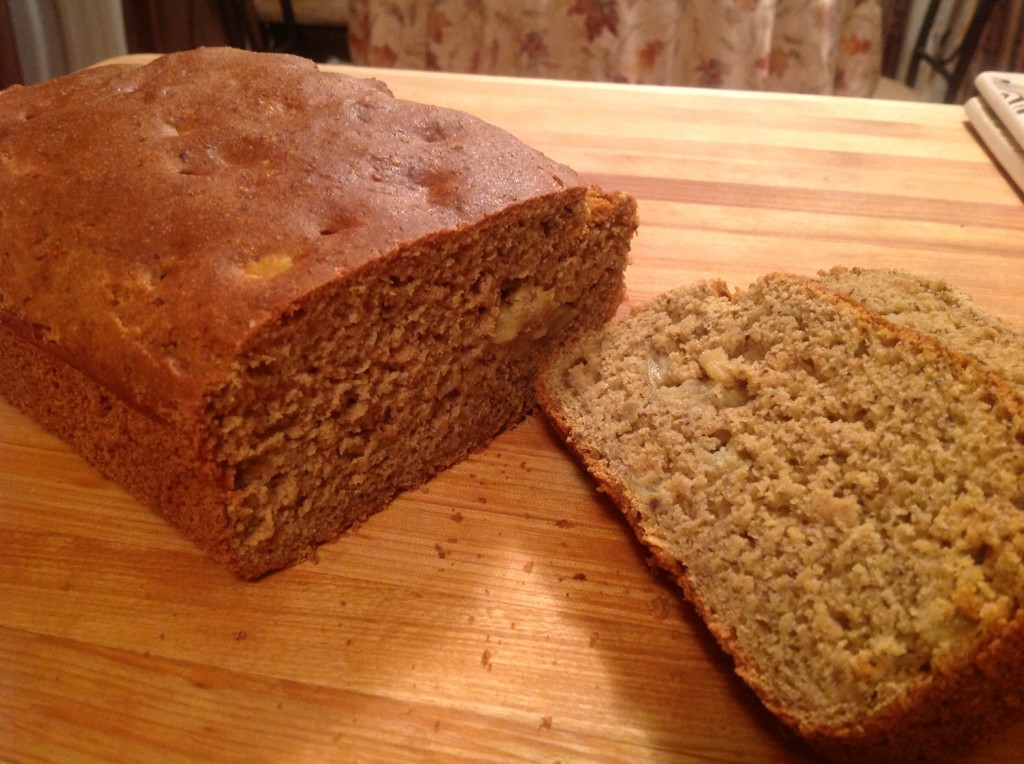 My Apple Cake is a wonderful dessert for fall and all your holiday menus. Desfrutar!
Bolo de Maçã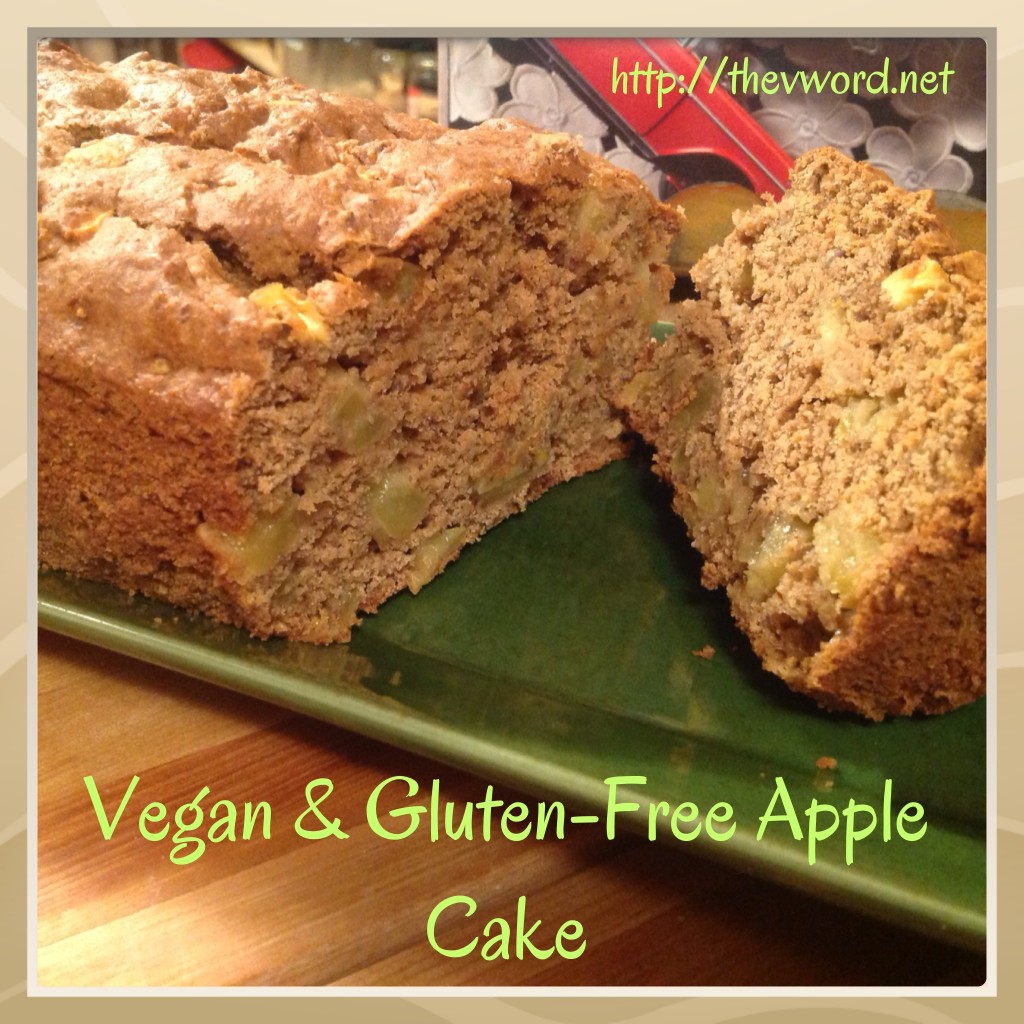 GF, SF
2 Tbs. semente de linho + 1/3 xícara de água morna
2 cups gluten-free all-purpose flour
1 TSP. goma de guar ou goma xantana
1 TSP. fermento em pó
½ colher de chá. bicarbonato de sódio
1 TSP. sal kosher
1 TSP. canela em pó
¼ colher de chá. noz-moscada
½ xícara de açúcar marrom
¼ xícara de açúcar
1/2 xícara de molho de maçã sem açúcar
¼ xícara de óleo vegetal
1 TSP. baunilha
1 TSP. suco de limão fresco
2 maçãs, tubulares e picado
Pré-aqueça o forno a 350 graus. Grease a loaf pan. Em uma caneca ou tigela pequena, combinar a semente de linhaça e água morna. Stir to combine and let sit for at least 5 minutes until it forms a thick gel. Pôr de lado. Em uma tigela de tamanho médio, combinar a farinha, goma de guar, fermento em pó, bicarbonato de sódio, sal, canela e noz-moscada. Misture até combinar.
Em uma tigela grande, combinar o açúcar mascavo, açúcar, molho de maçã, oil and vanilla. Add in the flax/water gel. Mix to combine well. Add the lemon juice and mix it in. Slowly add the dry ingredients to the wet ingredients. Stir to combine until you have a batter. Fold in the chopped apples.
Transfer to a greased loaf pan. Set on a baking sheet and bake for 1 hora. Check it after 50 minutes as ovens may vary. When the cake is golden brown and a toothpick comes out dry, it is done. Remove from the oven and let cool before removing it from the pan.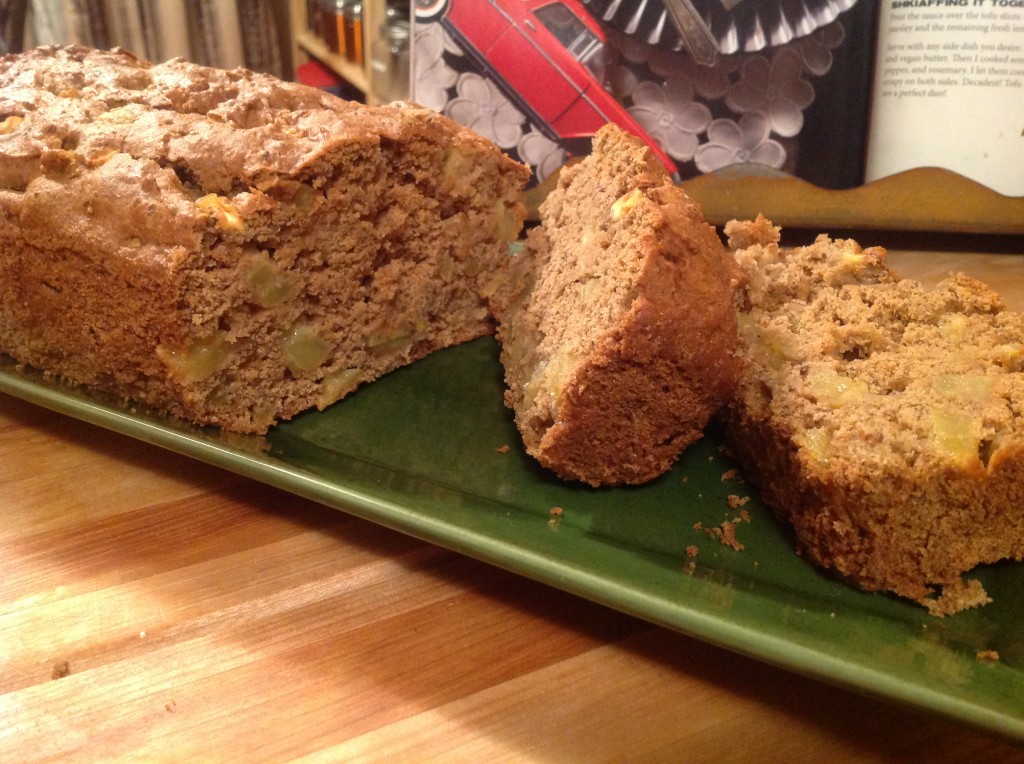 O "V" Palavra: Diga-. Comê-lo. Vivê-la.
(Visitado 2,605 vezes, 1 visitas hoje)