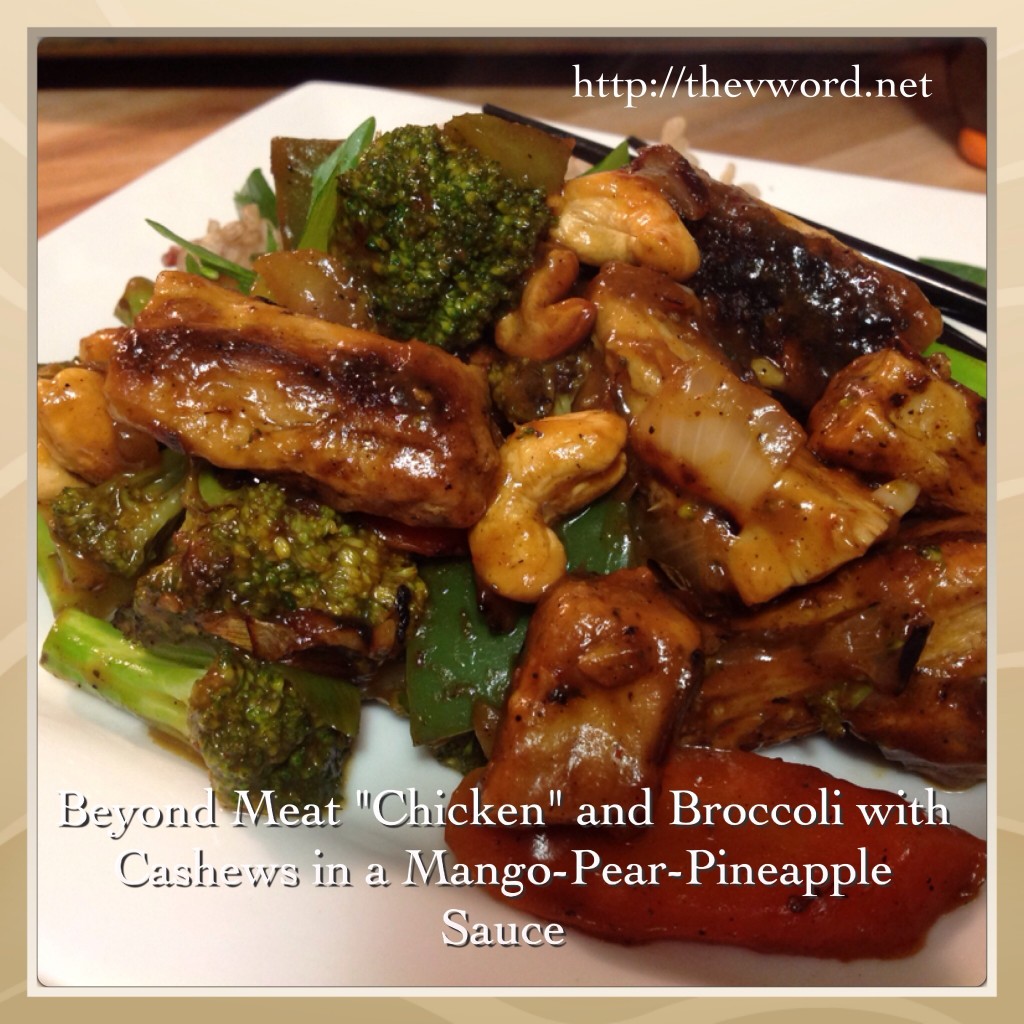 Whenever we go out for a long drive or need to run errands we know we have to bring along some snacks because it's hard to find healthy, vegan snacks out there. Even at the college where I teach, there is little to choose from. The vending machines are filled with chips, cookies and soda. The fruit doesn't always look so good and probably isn't organic. I bring my own but it often doesn't survive the 2 hour commute in my briefcase that well.
Now there is a healthy snack that's easy to carry wherever you go and is delicious as well. Fruit.0 makes snacks that are 100% organic fruit in an easy to carry and ready to drink pouch.

Fruit.0 is all fruit, not juice, with no added sugar, flavors or preservatives. Just fruit – with lots of vitamins and anti-oxidants, delicious and convenient. Perfect for your purse or your child's backpack.
Fruit.0 comes in two flavor blends: Blueberry Blackberry Banana and Mango Pear Pineapple.
Besides just drinking it, there are endless ways to enjoy Fruit.0:
Add it to plain yogurt
Mix it into your oatmeal
Add it to pancake or waffle batter
Mix it into muffin recipes
Use it instead of fruit for smoothies
Make a fruity glaze or frosting
Incorporate it in icing instead of food coloring
Fruit.0 is available for purchase on their web site or on Amazon or other stores. Check their Store Locator to see where Fruit.0 is available.
Or you can win some in this GIVEAWAY! Simply leave a comment telling us how you would use Fruit.0 and you will be entered to win a 10-pack !! You can choose a specific flavor or a variety pack with both of them. That's a lot of fruity goodness that will come right to your door. The winner will be chosen randomly. (Open to U.S. residents only. Sorry.) Giveaway ends on Monday, January 27 at 8 pm EST. 
When I got my Fruit.0, I thought hard about what to make with it. You know me, I had to use it in a savory recipe. The Mango Pear Pineapple version is really delicious and I thought it would make a really nice sauce or glaze.  So I mixed it with some hoisin sauce, tamari, brown rice vinegar and Sriracha to make an incredible Asian-style sauce.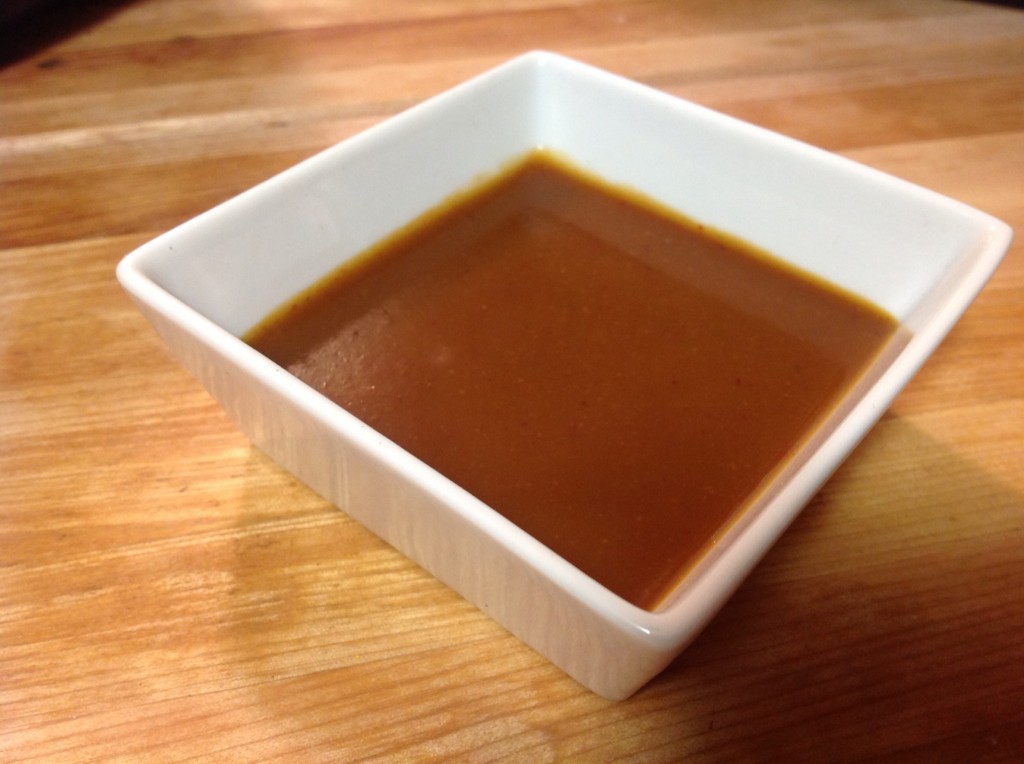 Then I used that sauce for a Cashew "Chicken" and Broccoli dish that I made with Beyond Meat Chicken-Free Strips. It was amazingly delicious and an instant hit!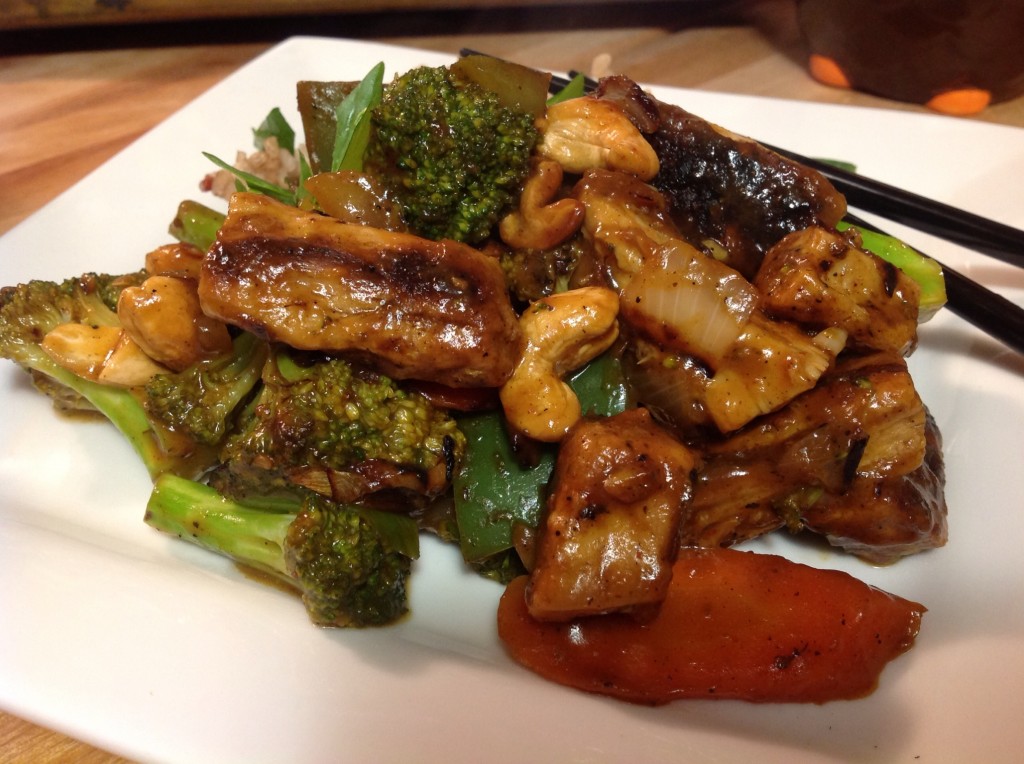 I'm already planning my next recipe: I'm thinking about a sweet and spicy glaze for some tofu or tempeh. Yum!
Please check out the Fruit.0 web site and "like" them on their Facebook page. Then enter the GIVEAWAY so you can experience this new product for yourself. Enjoy!
Contest Closed: Rae Castina is the winner! Congrats!!
Cashew "Chicken" and Broccoli in a Mango Pear Pineapple Sauce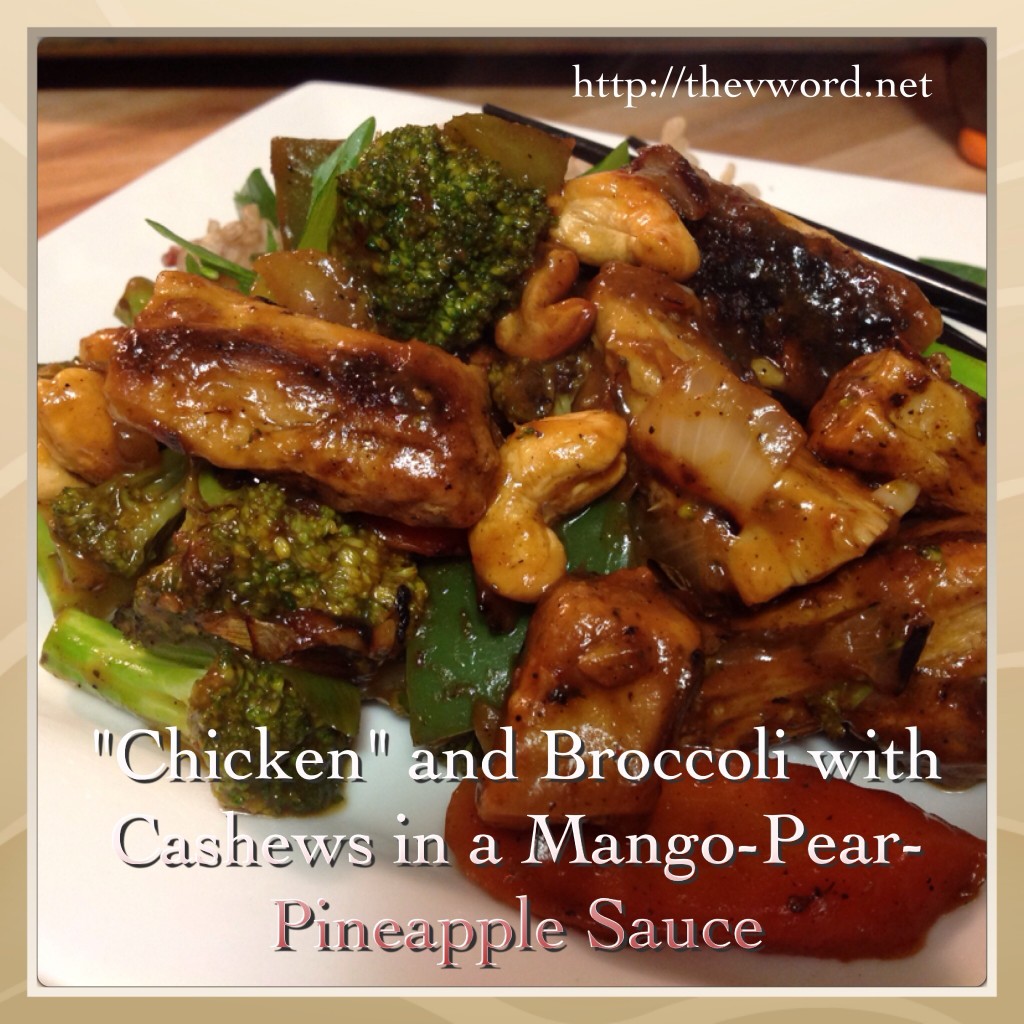 GF
1 ¼ cups (3 pouches) Fruit.0 in Mango Pear Pineapple
1/3 cup hoisin sauce
¼ cup gluten-free, low sodium tamari
2 Tbs. brown rice vinegar
1-2 Tbs. Sriracha (or hot sauce)
For the Cashew "Chicken" and Broccoli­­­­­­­­­­­­­­­
1 package Beyond Meat Chicken-Free Strips
2 Tbs. arrowroot powder
1 tsp. ground ginger
1 tsp. garlic powder
1 tsp. kosher salt
½ tsp. black pepper
3 Tbs. oil, divided
1 onion, diced
1 bell pepper, chopped
1 large carrot, sliced on the diagonal
2 scallions, sliced on the diagonal
1 large head of broccoli (about 3 cups), cut into florets
4 cloves garlic, minced
1 inch fresh ginger, grated or finely minced
½ cup raw cashews
Brown rice
To make the sauce: Combine the Fruit.0, hoisin sauce, tamari, brown rice vinegar and Sriracha in a small saucepan. Mix well and heat on a low simmer until warm. Set aside.
To make the dish: Cut the Beyond Meat slices into smaller pieces. Put them into a large storage bag along with the arrowroot powder, garlic powder, ginger, salt and pepper. Shake well to make sure the Beyond Meat is fully coated.
In a large skillet, heat 2 Tbs. of oil over medium-high heat. Cook the Beyond Meat until browned and crisp, flipping occasionally, about 5 – 6 minutes. Remove the Beyond Meat from the pan and set aside. You may eat one piece…just one. I'm watching you. 😉
Heat the 3rd Tbs. of oil in the skillet. Add the onions and cook until softened, about 4 minutes. Add the bell pepper, broccoli, carrot and scallions, each one at a time. Add the garlic and ginger. Stir-fry for about 5 minutes or until the vegetables are tender but still have some crunch. Meanwhile, in a small skillet, toast the cashews under medium-low heat until they are slightly browned. Be careful not to let them burn.
Return the Beyond Meat to the skillet and pour in the sauce. Add the cashews, toss to coat and cook until the sauce thickens, about 2 minutes. Serve with brown rice.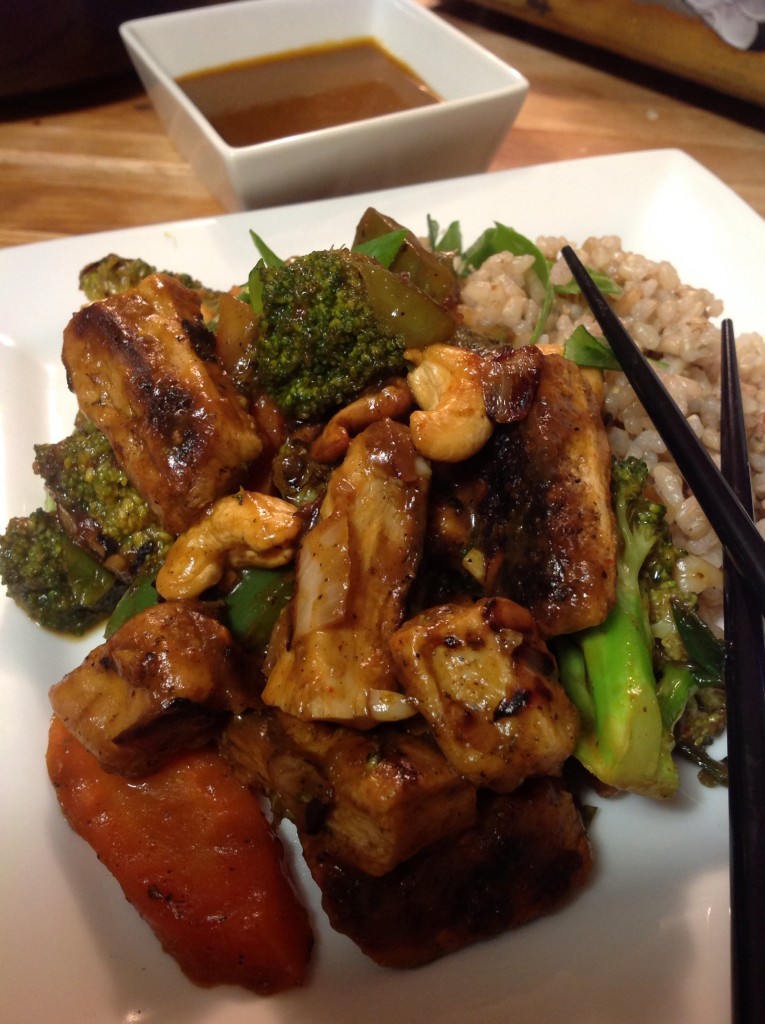 The "V" Word: Say it. Eat it. Live it.
(Visited 2,728 times, 1 visits today)